We are thrilled to be a sponsor of Santa Cruz Paddlefest this year! The event is held yearly in beautiful Santa Cruz and features three competitions.
Steamer Lane (March 18th-20th)
Steamer Lane is the main event at Paddlefest; you won't want to miss it if you can make it! There are three surf competitions (broken into separate classes) at the lane: Surf Kayaks, Stand Up Paddle Boards and Waveskis. There will be several 4 man heats that will end in Finals on Sunday.
Cowell's Classic (March 19th-20th) 
This surfing competition is perfect for intermediate paddle surfers! The competition takes place at the end of Steamer's Lane and is advertised as a "friendly surfing competition."
PaddleBoard Race (March 19th)
Kick start race season in Santa Cruz! The race starts at Cowell's beach and runs along the famous Santa Cruz boardwalk and into the harbor. There are two courses: long and short.
The competition has been around for 30 years and was created exclusively for surf kayaks in its early days. SUP wasn't actually included in the fest until more recently, but we're very happy it is now! We'd love for all of our readers and customers to join us out at the competition. We'll have our own booth at the event and will be selling some of our merchandise while rooting on contestants.
[stark_headline title="Starboard's Team"]
Some of Starboard's own Dream Team will be competing in the competition including: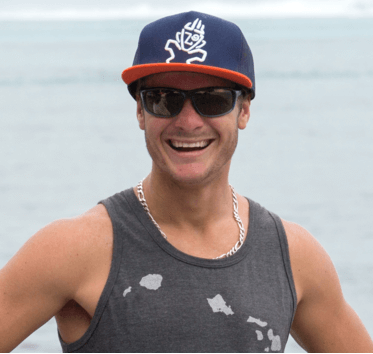 Iggy Gomez (who won
last year's SUP surf competition
) may also compete, but hasn't been confirmed. We're really excited to see these guys take on the competition this year and wish them the best.
[stark_headline title="Recap of 2015 Santa Cruz Paddlefest & A Brief History"]
The above video from Jason Self features some of the highlights of the 2015 Santa Cruz Paddlefest.  From surfing kayaks to SUP racing there's something for every paddler at the event and we can't wait for what 2016 has in store.
Some of last year's winners included Rusty Sage (Final Elite Surf, Men's High Performance), Rachel Ward (Final Elite Surf, Women's High Performance), Matt Radis (Final Elite Surf, Master Open), Mathew Hoff (Final Elite Surf, International Open), Taylor Lausten (Final Elite Surf, Wave Ski Open), Rose Brennan (Final Elite Surf, Men's SUP), Izzi Gomez (Final Elite Surf, Women's SUP), and Luke Borserio (Final Elite Surf, Plastic Open).
Candice Appleby and Mo Freitas took home first place for the men and women's 12'6″ Long Course SUP race while  Jack George and Jay Gomez placed first in the Cowell's Classic Competition. Jack took first for surfing kayaks and Jay for SUP surfing.