DESCRIPTION
The Majestic Wetsuit series is loaded with features including: 100% M-Flex 2.0, waterproof stretch taping and ultra lightweight foam. The patterns of the Mystic Majestic wetsuits have been renewed to maximize the stretch and comfort of the suit. The Majestic wetsuit has a back-zip construction with an overhead backup system to prevent water from coming into the suit. It also features polar lining in the lower back to provide extra warmth to this valuable nerve centre. This will help you reach your maximum performance potential.
MAJESTIC WETSUIT FEATURES
– GBS (Glued Blind Stitched)
– Waterproof stretch taping inside
1. Mesh neoprene chest panel
2. Mesh neoprene back panel
5. Glideskin thin neck construction
8. 4-way stretch kneepads
9. Hook and loop closure
10. Non slip cuffs
11. Lining saver
12. Overhead backup
14. Key pocket
15. Aquaflush
18. Back-zip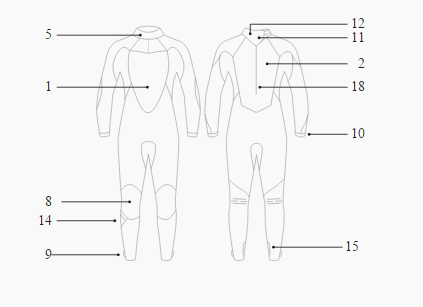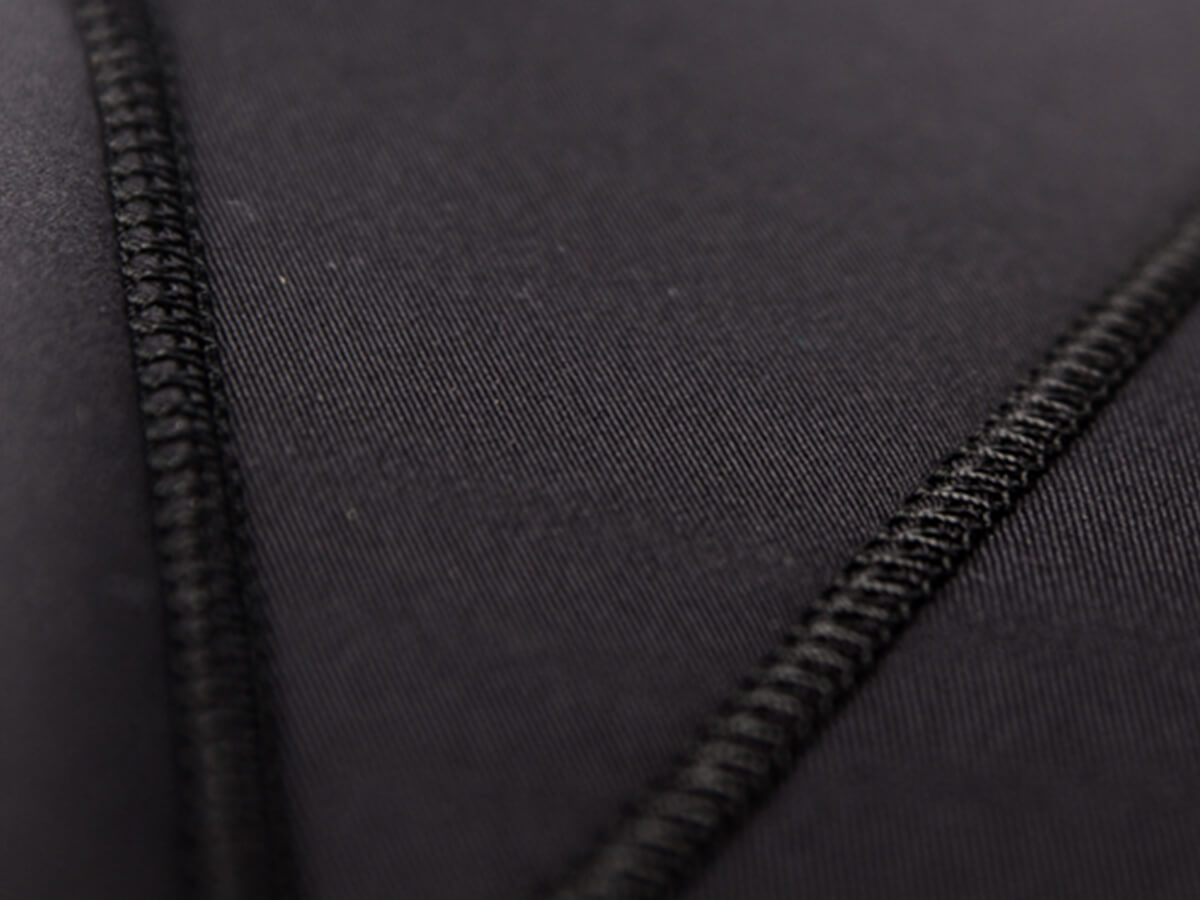 GBS (GLUED BLIND STITCHED)
Stitching method whereby the panels are first glued together and then only stitched halfway trough the fabric instead of fully perforating it, which makes the seams waterproof.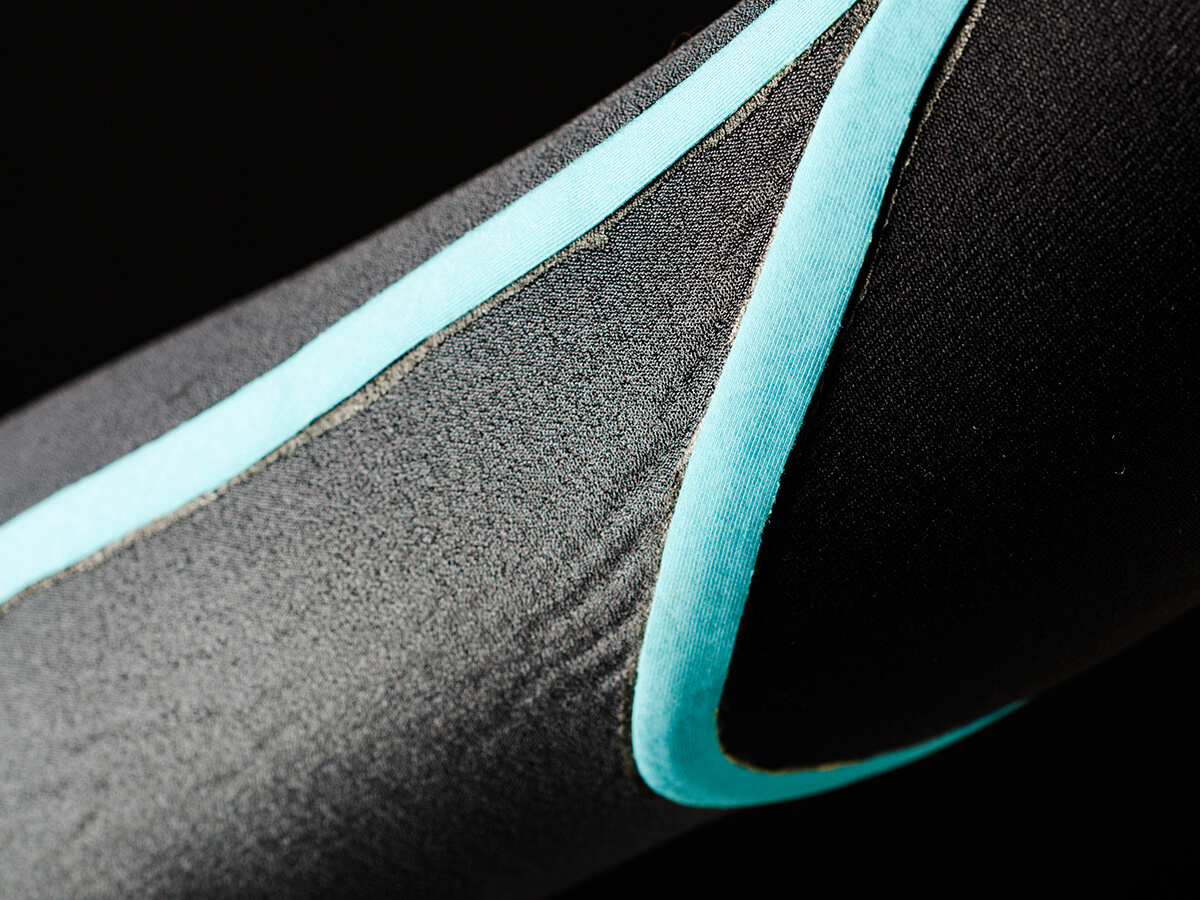 WATERPROOF STRETCH TAPING INSIDE
A high durable taping used inside the suit to avoid leaking and keep it flexible and warm.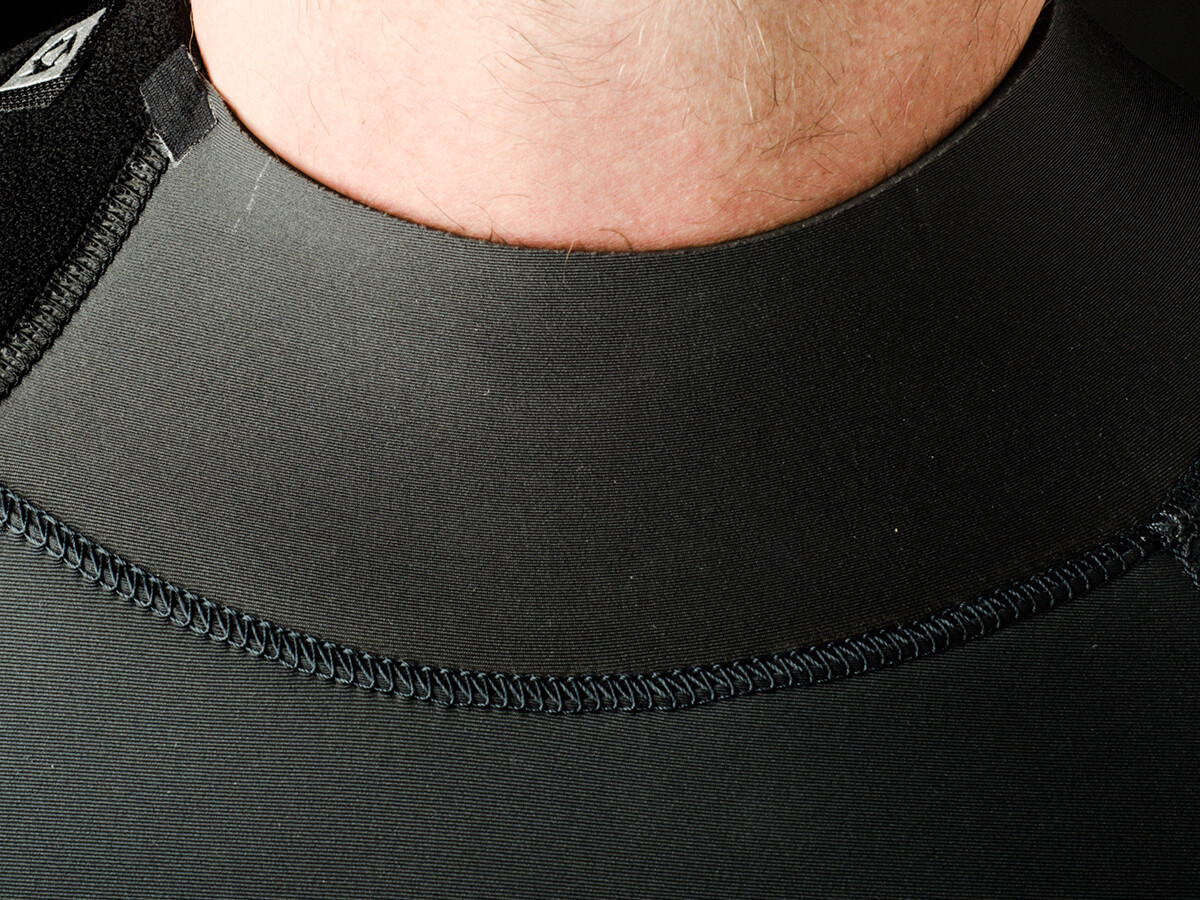 5. GLIDESKIN THIN NECK CONSTRUCTION
The reduced thickness of the neck construction makes it easier for the neoprene to follow the curves of the neck with less pressure. The neoprene feels like a second skin, while the glideskin inner lining enables an excellent water closure.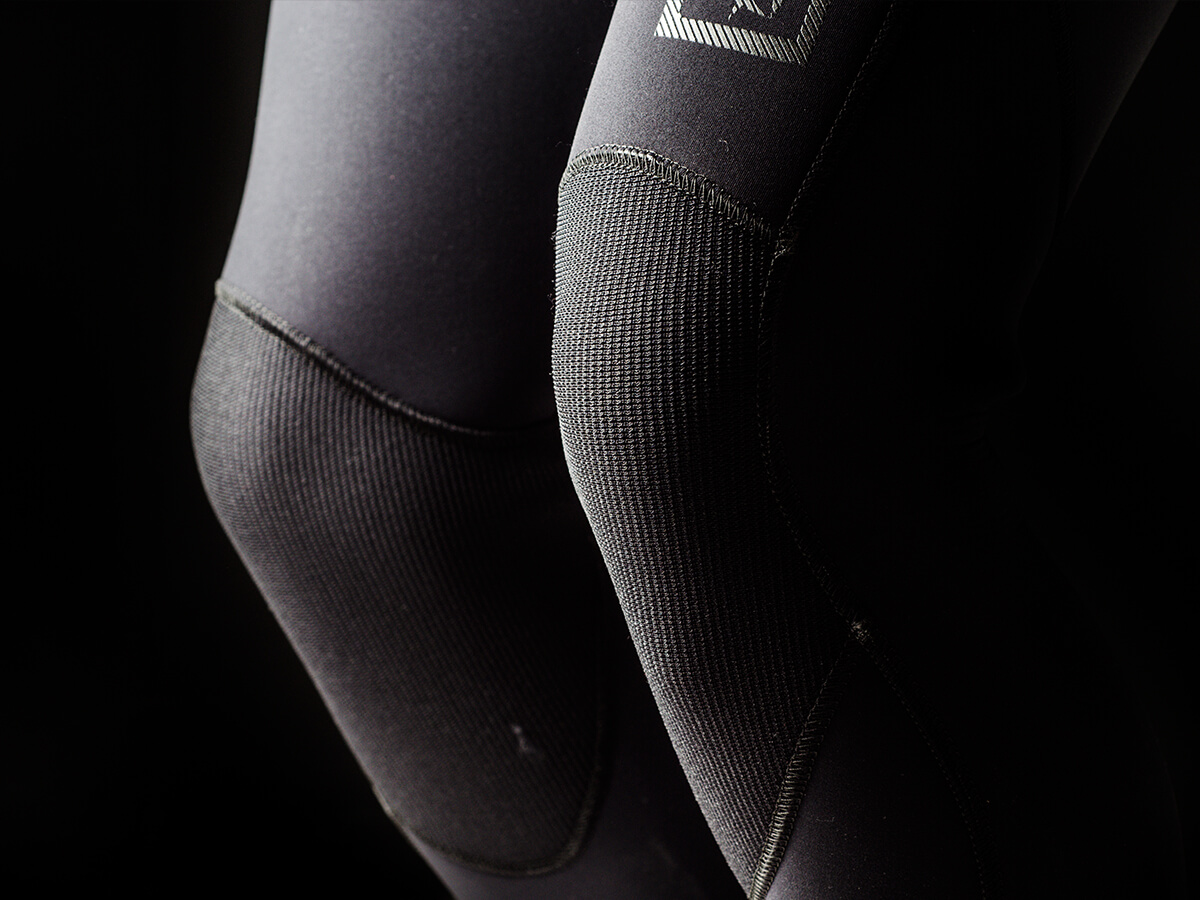 8. 4-WAY STRETCH KNEEPADS
The kneepads are made of a 4-way Super -Tex Fabric. This is a durable fabric especially designed for protection.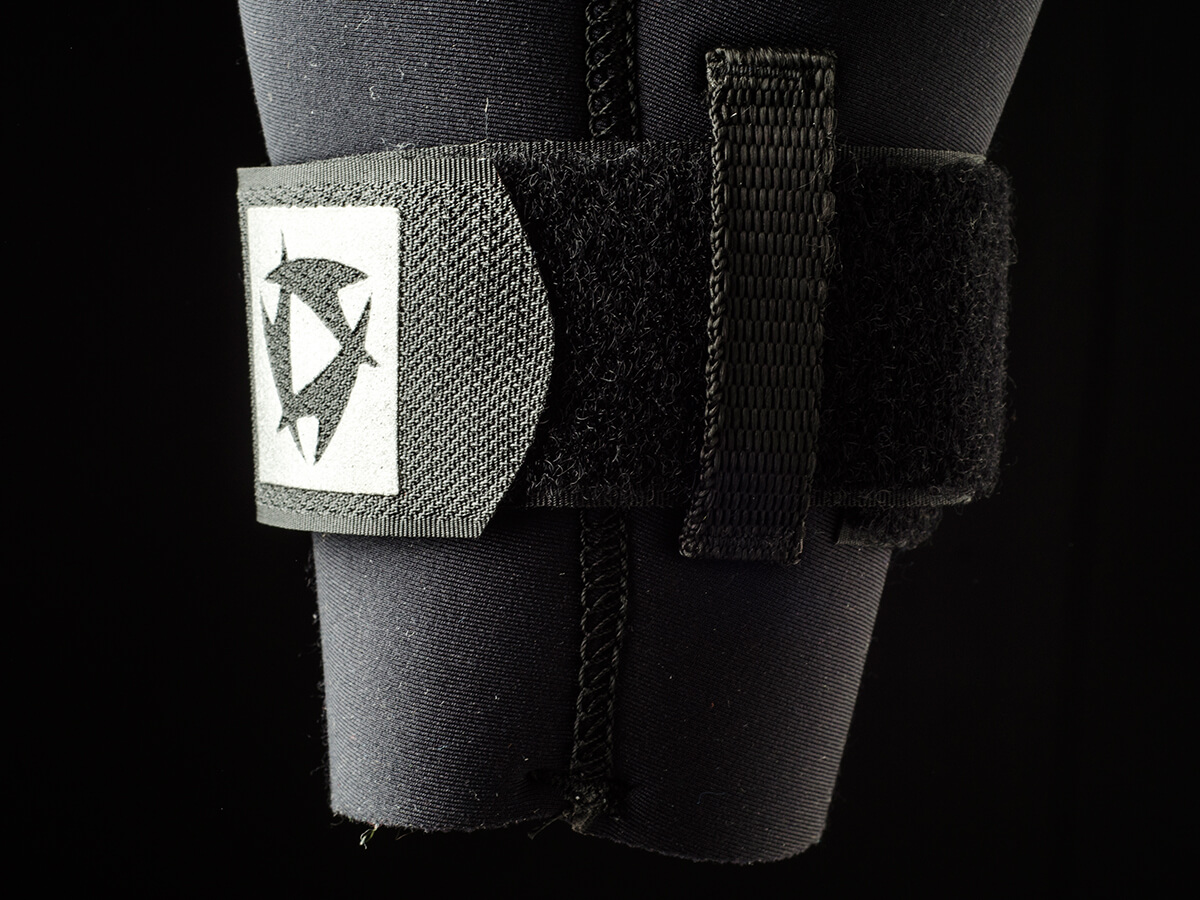 9. HOOK AND LOOP CLOSURE
Hook and loop closure to tighten the leg cuffs.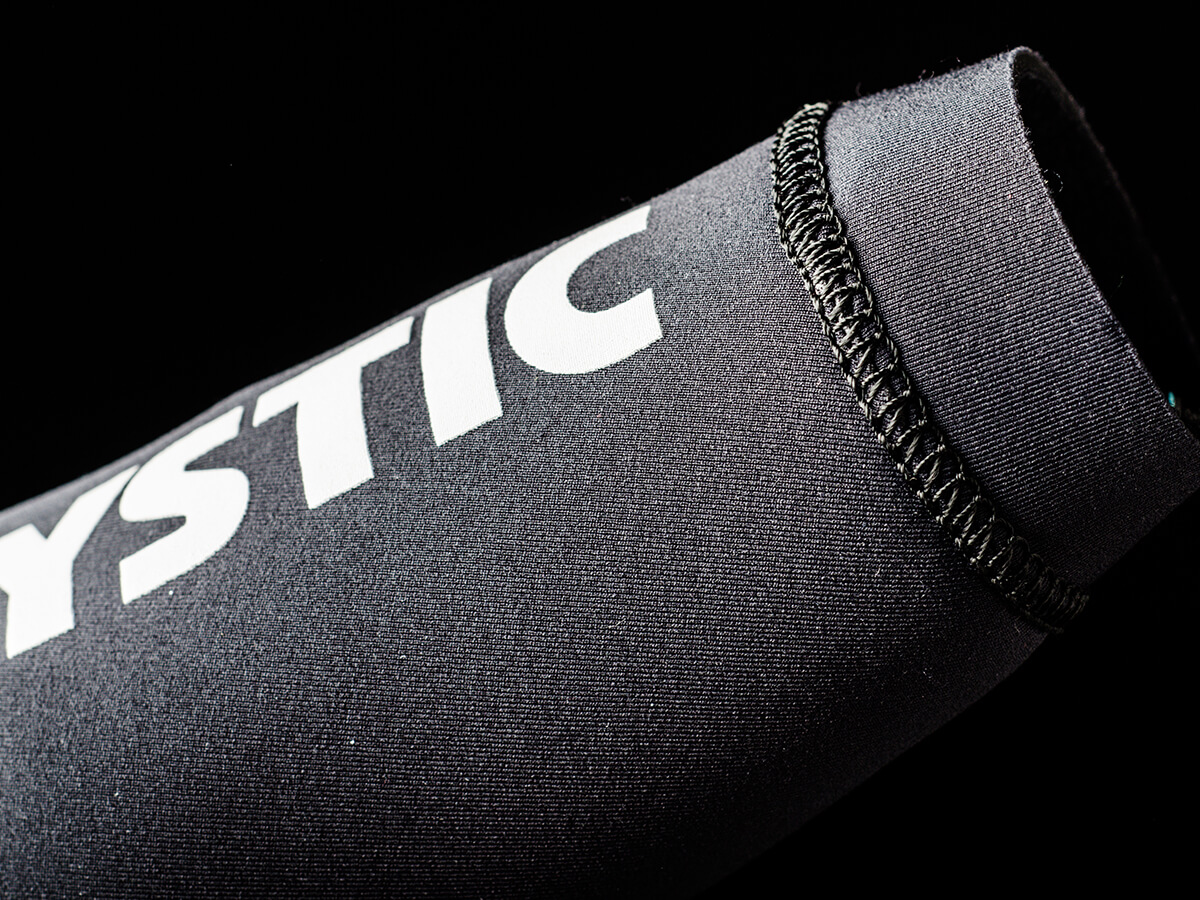 10. NON SLIP CUFFS
Designed to keep your cuffs in position and prevent water from coming in.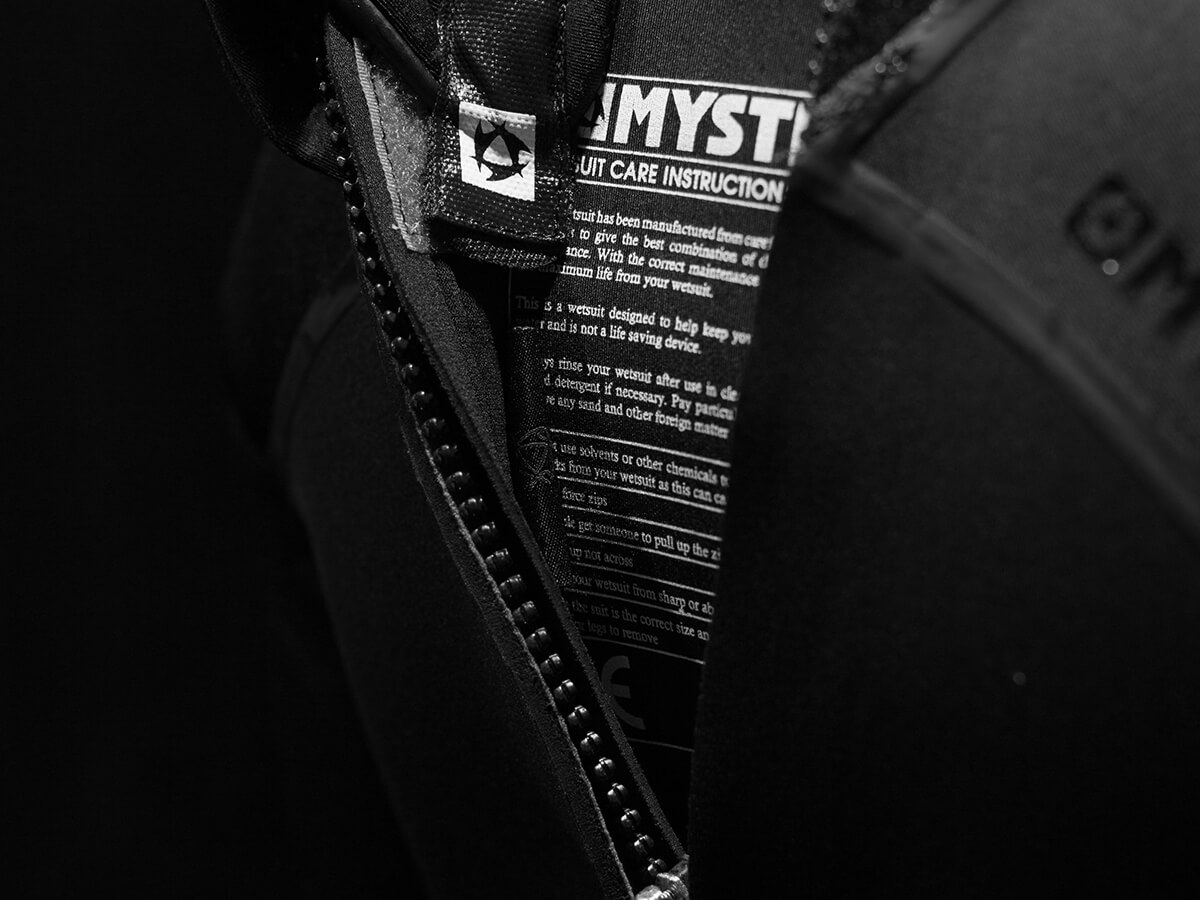 11. LINING SAVER
Soft velcro patch attached on the inside of the suit to fix your collar tag. This will prevent damaging the inner lining of your suit.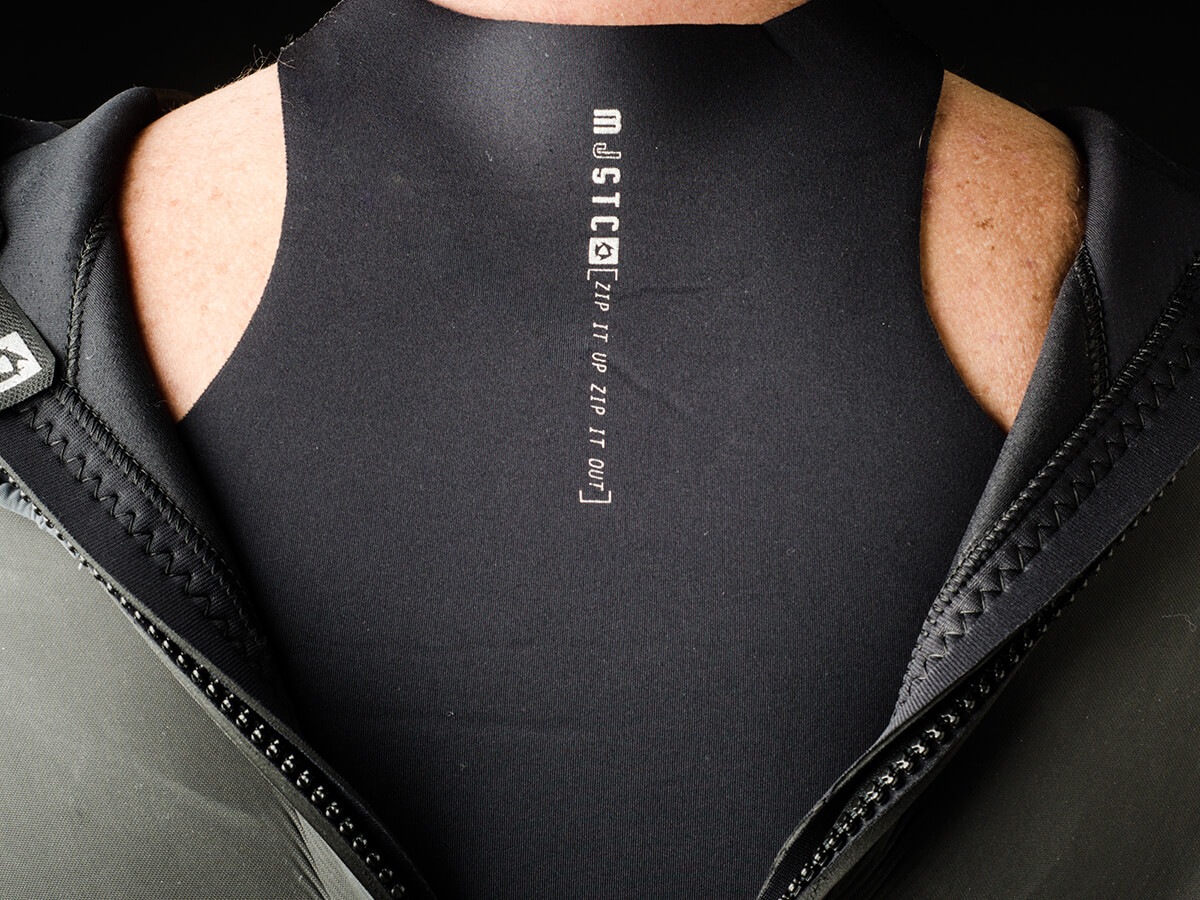 12. OVERHEAD BACKUP
A neoprene back panel with collar, prevents water from entering through the zipper and neck.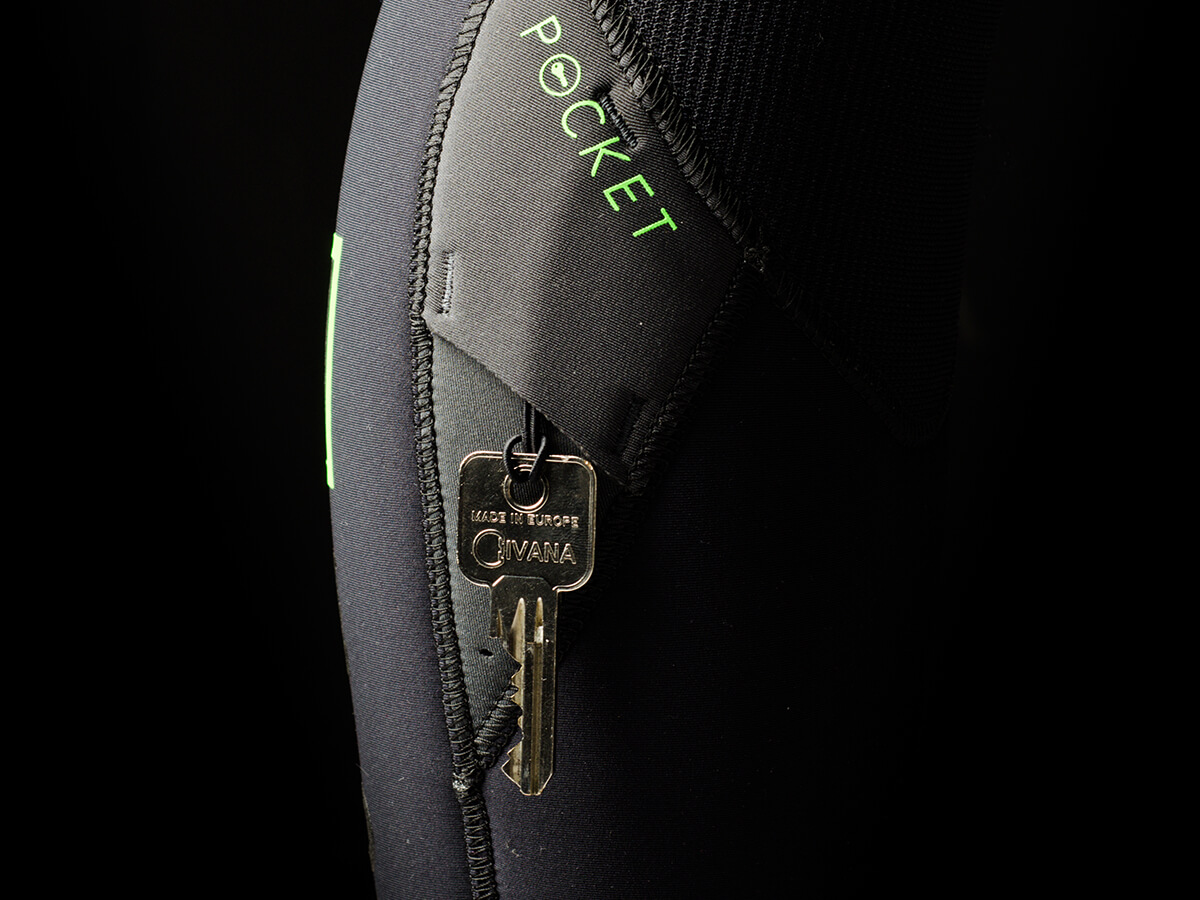 14. KEY POCKET
Internal nylon key pocket, located on the inside of the suit or an external neoprene key pocket, positioned on the lower leg of the suit.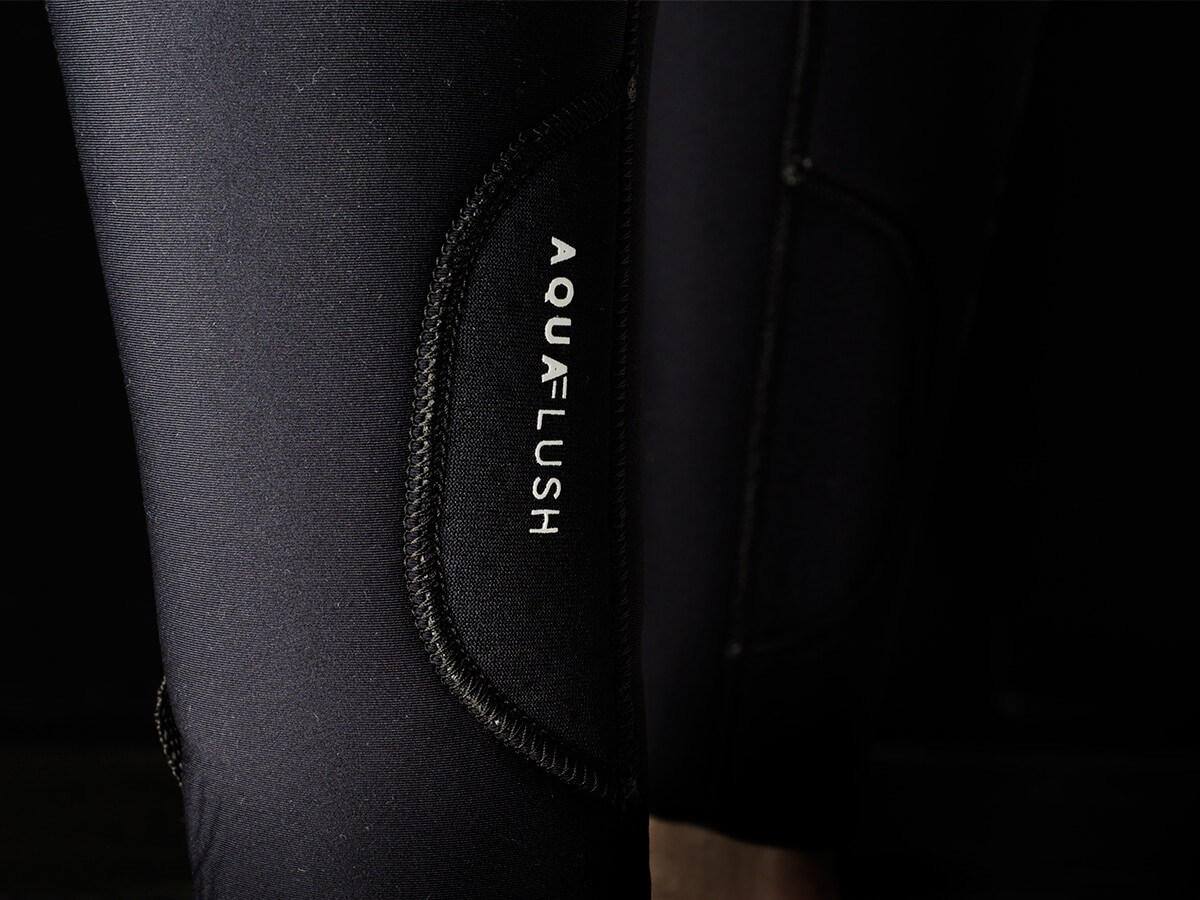 15. AQUAFLUSH
Perforated neoprene that allows water to exit the suit, preventing the leg cuffs from filling up with water.
FABRICS
– M-Flex 2.0 neoprene (100%)
– Polar lining on chest & back parts