April 10-12th turned out to be the perfect weekend for a kite expo here in the city we like to call home: Pismo Beach, CA. The wind was phenomenal and perfect for kiting. The beach was almost bare because every person that attended seemed to be out on the ocean doing what they do best. I am not exaggerating when I say that the sky was a colorful rainbow of kites. I don't think there was one patch of blue above the ocean that didn't have a kite floating somewhere in it.
The weekend started on Friday, April 10th, with a winemaker's dinner at the beautiful Cliff's Hotel, which is located on the rocky cliffs of Shell Beach, CA. During the weekend there were SUP and kite demos with a bonfire ending the night on Saturday, April 11th. Accompanying the bonfire, was dinner with Palo Mesa Pizza and the Brownie Baker. On Sunday, April 12th, during the kite demos there was a raffle and bbq held right on the beach. Also at the expo was a very valuable demonstration of how to help and injured kiter and what steps you need to take to get them the care that they need.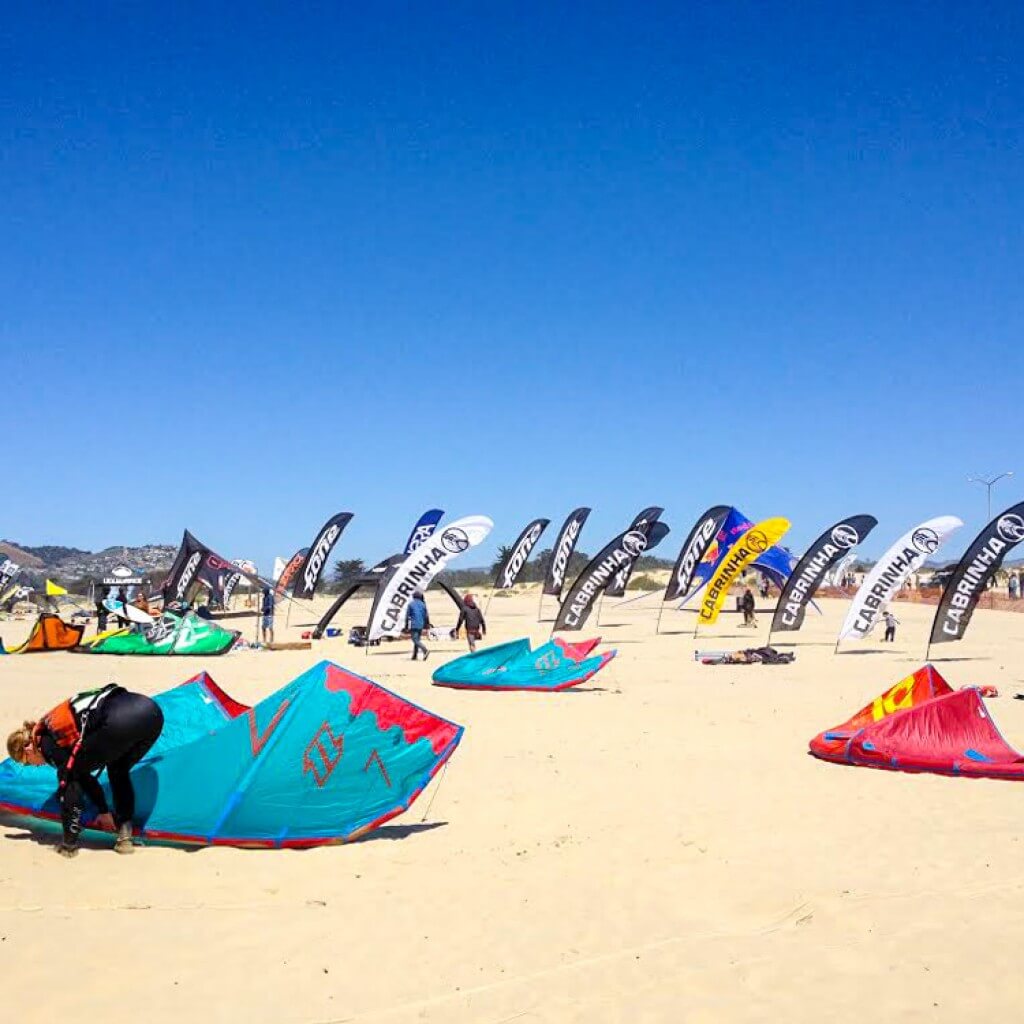 The vendors that were present consisted of Slingshot, Fone, Cabrinha, Liquid Force, and many others. There was a lot of time spent talking about the newest and greatest in the kite and SUP world. But majority of the time, I would say most people just wanted to get out on the ocean and experience it for themselves. All in all, this was a great weekend spent out on the ocean, catching some waves, and having an awesome time with great food, vendors, and friends.