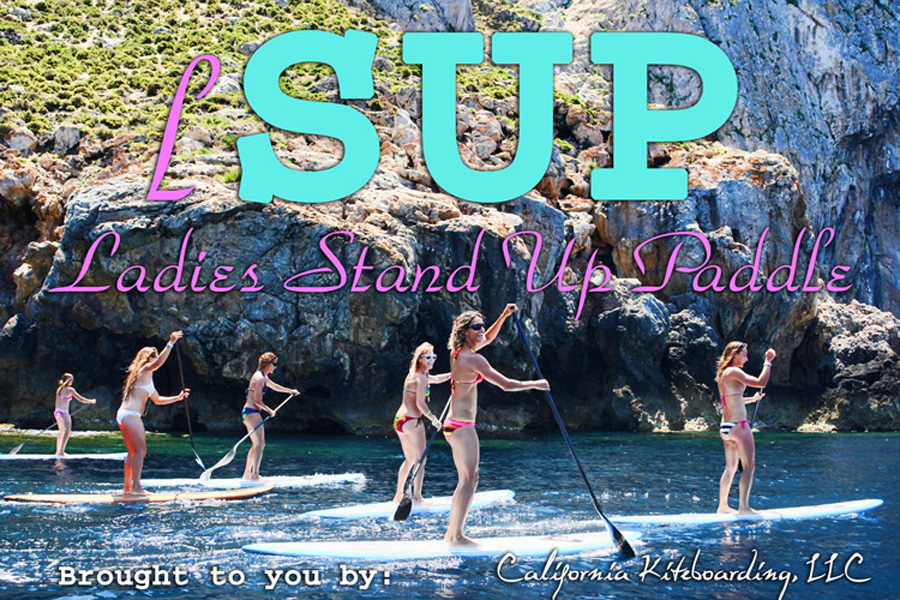 California Kiteboarding,LLC organized a free stand up paddle board day for Central Coast ladies! Overall, we had a pretty good turnout with most of our demo and rental boards in the water. The two crew leaders in charge of the ladies were Jason Lee and Wes Cooke. The Ladies included: Natalie Lee, Courtney Scallan, Michelle Cook, Vino Versato owner Cindy Giovacchini, Meg & Amy Boulware and a reporter from the Santa Maria Times. The conditions in Avila Beach were perfect for a time like July to stand up paddle board. The fog had made it a little cold, but provided a crisp sheet of glass to paddle around. We typically go to a secret beach where we walk on the bluff and look at unaltered coastline of the Central Coast. In California, it is very difficult to find untouched coastline near populated areas. But, Central Californians are lucky enough to stand up paddle on our beautiful coastline. The coastline here is actually owned by Diablo Canyon. Diablo Canyon power plant is an electricity-generating nuclear power plant located at Avila Beach. Pacific Gas & Electric Company (PG&E) operates/owns the plant and has been criticized for building the plant directly over a geological fault line. The power plant has created a lot of controversy on the Central Coast. Many anti-nuclear movements, such as Mothers for Peace, call for the closure of the plant because of safety hazards. But, PG&E says they conduct studies to ensure the facility is, "resilient to natural hazards, including earthquakes and tsunamis."
California Kiteboarding is looking forward to hosting another Ladies stand up paddle board day! We will probably team up with Cal Poly's Kappa Alpha Theta since we employ one of their sisters! So, stay tuned for our next blog about the sorority and their SUP adventures.
Check out pictures of the Ladies SUP day to the right of the blog.