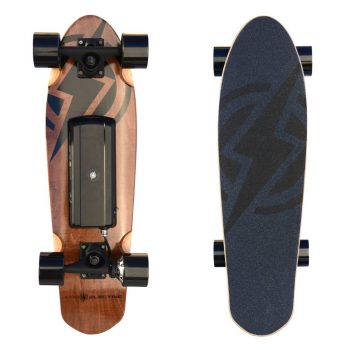 Atom Electric H.4 Skateboard
$

399.95
The Atom Electric H.4 skateboard is ideal for small to medium-sized riders looking for a fun yet inexpensive way to add a little power to their commute.  Its kick-tail deck shape and lightweight hub motor make it easy to pop under your arm when you jump on the bus, or pop an ollie when you jump off it (skills sold separately).
---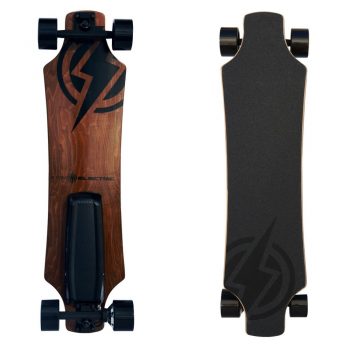 Atom Electric H.6 Longboard
$

499.95
The Atom Electric H.6 longboard's party trick is performance for price.  On paper a single 600W hub motor may not sound like much, but the H.6 delivers enough zip to keep things interesting for most riders because it's not the size of the motor that matters it's the way it's used, and the H.6's electrical system has been tirelessly engineered to use every electron as efficiently as possible (even the ones that can charge your phone via the 5V USB charging port).
---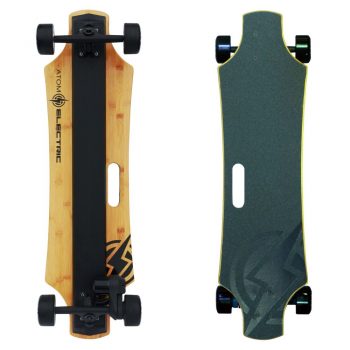 Atom Electric B.18 Longboard
$

699.95
The Atom Electric B.18 longboard promises more power per penny than possibly any other board on the market.
---