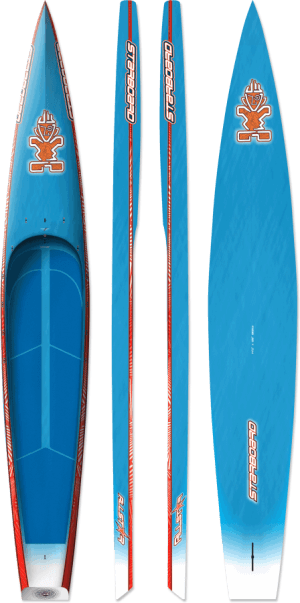 Sale!
2015 Starboard All Star
$

1,305.72
Design teams face many challenges; the toughest, staying ahead of the Race Team. Every season we provide some of the worlds most decorated paddlers with new designs; boards that have evolved. These designs need to be slightly ahead of the athlete.
We want to thank Brian Szymanski, John Becker, Bart de Zwart, Connor Baxter, Annabel Anderson and Zane Schweitzer.
STRATEGIC THOUGHT: THE CHOICE FOR A VARIETY OF CONDITIONS.
The 2015 All Stars have more width up front in combination with more pronounced bottom concaves; this increases the stability and allows us to ride more narrow, faster boards. A benefit of a more narrow hull other than less friction, is that the paddle comes closer to the board and creates a more efficient power transfer also allowing for more strokes per side. The lower tail and nose rocker improves acceleration into bumps and makes it especially easy to connect to the next wave. The flat water speed is also noticeably improved with the enhanced rocker line which creates a longer, effective waterline.
* Note: 2015 All Star Carbon Race boards have the orange logos while the Glass Technology is green.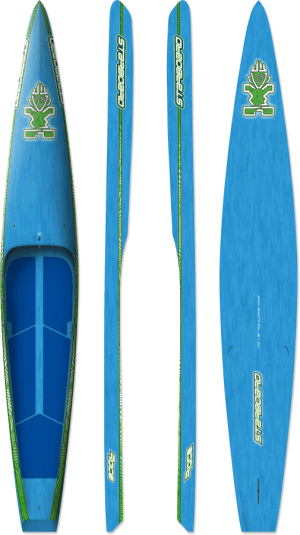 Sale!
2015 Starboard Race
$

3,200.00
"The best of both worlds!"
The "Race" was born by breading all the speed elements of the Sprint and some of the user-friendliness and sea keeping ability of the All Star. The Race has an efficient chop-penetrating-nose with its slender and round shape. It is a bit less stable than All Stars of similar sizes. The low front rocker maximizes the waterline and makes the board extremely competitive on flat water while it also catches small bumps quicker than the Allstar.
One board quiver that works as well in flat water race and chop.
A versatile offering.
* Note: 2015 all RACE Carbon Race boards have the orange logos while the Glass Technology is green.