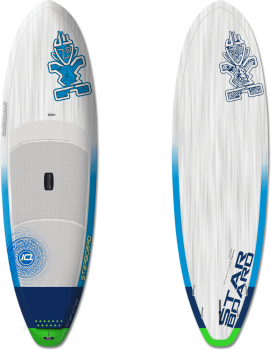 2015 Starboard Converse 9'0" x 30"
"A stable platform with a flat deck, makes it a larger board for heavier riders to make the most out of the trickiest of conditions."
The Converse is the ideal board for either someone larger wanting to come down in length for a more progressive ride surfing, or anyone smaller wanting a good all rounder.
An all-new outline and rocker configuration have created a far more responsive and agile board than its predecessor. Instant acceleration, projection and excellent speed describe how this board reacts to foot and rail pressure.
"Continuous mono-concave"
*AST Electric has windsurf option
---