Description
Recreational stand up paddles have reached a new performance level with the Vibe. Your time on the water should not be a struggle, so we adapted design features from our top of the line paddle to fit a budget. With our Family Adjustable option, easily resize length and share with the entire gang.
With decades of design experience, we saw a need to innovate blade shape. Our longer, rectangular, slender design is easier on the body with a more gentle catch. Higher cadence and less fatigue without sacrificing blade size and power.
Dihedral, the ridge down the middle of the power face, allows for smooth and stable forward paddling. A core philosophy for Werner.
Our Family Adjustable with 16″ of height range, fits all the paddles in your life. From 4'10" to 6'2" we've got you covered with an easy and precise mechanism. Printed on shaft makes it easy to choose your desired paddle length.
Family Travel (2-piece breakdown) has the same length adjustment AND fits in your inflatable bag or luggage for SUP on the go.
When shopping our Standard Performance, you'll see Werner's heritage for a better paddling paddle, at introductory prices.
A combination of hand craftsmanship and advanced molding techniques gives you our light swing weight, stiff fiberglass blade. High color graphics enhance the bright yellow blade.
Our fiberglass shaft gives you light weight and less fatigue, at a more modest price. Standard with the "Tweener" size, it gives a diameter that fits well for all hand sizes.
Read our Advanced Designs + Advanced Fit section below for even more information on this paddle.
PERFORMANCE LEVEL

Standard
For those that take a more casual approach to paddling, we still want you to
experience the feel of a Werner Paddle on the water.
BLADE DESIGNS

10 Degree blade offset.
10 Degree blade to shaft offset is utilized to help the Versatile use paddler excel. For the paddler who does a bit of everything,
some touring, surfing, fishing, fitness, the compromise for forward paddling and bracing is 10 degree.
Blade Dihedral-Stand Up Paddle Surfing
Dihedral blade shape was created to direct water to flow evenly off each side of the blade creating a smooth and stable stroke.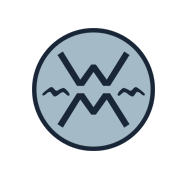 Fiberglass Reinforced – Injection Molded Nylon
The combination of fiberglass and nylon are impact and wear resistant at a lower price point.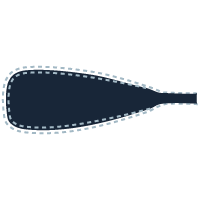 SUP Blade Shape
The innovators of the Long Slender Rectangular blade shape. Our blade shape is far and
away the most gentle on the body with a softer feel and higher cadence without having to sacrifice blade surface area.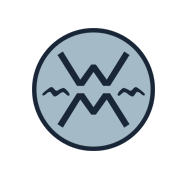 Wrapped FG – Straight
"Wrapped" refers to the process in how these shafts are made. Different from our upper
end shafts, you can feel the comfortable outside layer.
SUP Tweener shaft
The "Tweener" size shaft was designed to be the perfect compliment to our Family Adjustable system.
With a diameter between our Small Fit and Standard Fit, "Tweener" truly fits a variety of hand sizes.
SUP Family Adjustable
Family Adjustable. Offers a full 16″ of height range, fitting paddlers from 4'10" to 6'2″ with a simple and
easy to use mechanism. Matched with our Tweener shaft to fit hands of all sizes.
SUP Family Travel
Family Travel. For those looking for ease of travel with their paddle we have Family Adjustable system, but in a break down.
Tweener shaft and a full 16″ of height range, fitting paddlers from 4'10" to 6'2″ with ease.