Description
Using the same mold as our Flow, the Trance has all the balance and buoyancy but by using an advanced full carbon layup we are able to achieve staggering low weights. For the paddler looking to go further, faster and stay on the water longer the 15.5 ounce weight, along with smooth stable strokes is going to make the Trance a must have. With its amazing feel on the water and the super light weight, it is the elite paddle of our Versatile line.
With decades of design experience, we saw a need to innovate blade shape. Our longer, rectangular, slender design is easier on the body with a more gentle catch. Higher cadence and less fatigue without sacrificing blade size and power.
The volume of a buoyant deigned carbon blade creates an exceedingly light feel. This POPS the blade from the water for effortless forward strokes and confident bracing. A smooth back face is quiet and helps to make linking turning strokes easy.
Our Versatile paddles have a 10 degree shaft to blade offset. Designed to keep the blade more vertical through the power phase, it benefits your forward paddling, but still gives the surfer a good compromise in the waves.
Dihedral, the ridge down the middle of the power face, allows for smooth and stable forward paddling. A core philosophy for Werner.
With decades of experience in blade lamination, our edge guard specific to our Ultimate Versatile use blades is designed to be super thin, creating a knife like feel in and out of the water. Impact and abrasion resistant for these models intended usage.
Small sized 85sq" blade suits those wanting to limit exertion and to those of smaller stature to mid-size stature.
Shaft and Grip are available in Small Fit, the perfect fit for female paddlers (Fixed length only) or Standard Fit.
Countless hours of testing developed an optimized flex and strength. With our attention to detail and full carbon construction you feel comfort all day, all year, without sacrificing power or confidence.
Advanced Fit options to outfit your needs. Choose our carbon Straight Shaft in fixed length for lightest weight, Performance Adjustable or Performance Travel (3-piece breakdown)
Read our Advanced Designs + Advanced Fit section below for even more information on this paddle.
PERFORMANCE LEVEL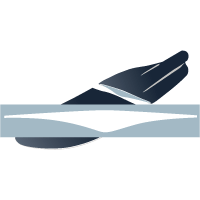 Our Ultimate Performance brings together all of our most advanced designs.Paddles that offer
Ultimate Performance have an exceptionally light, buoyant and quiet feel on the water.
BLADE DESIGNS

10 Degree blade offset.
10 Degree blade to shaft offset is utilized to help the Versatile use paddler excel. For the paddler who does a bit of
everything, some touring, surfing, fishing, fitness, the compromise for forward paddling and bracing is 10 degree.
Blade Dihedral-Stand Up Paddle Surfing
Dihedral blade shape was created to direct water to flow evenly off each side of the blade creating a smooth and stable stroke.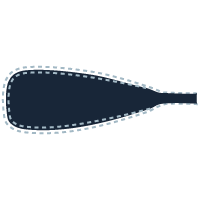 SUP Blade Shape
The innovators of the Long Slender Rectangular blade shape. Our blade shape is far and away the most gentle
on the body with a softer feel and higher cadence without having to sacrifice blade surface area.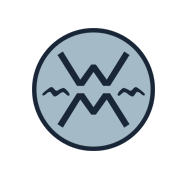 Ultimate – Carbon
The volume of our proprietary foam core meets carbon to bring our lightest option of ultimate performance.
SUP Palm Grip
Our custom fit palm grip is the most comfortable grip on the market today. You will find that you will be able to keep a
loose grip, even in the toughest of conditions, while the width of the full palm grip enables more blade control.
SUP Shafts
Whether our straight shaft, or bent, our shafts have a unique feel. Notice the texture, the indexing.
Designed to give you more comfort and control and to be able to feel the precision of every one of your strokes.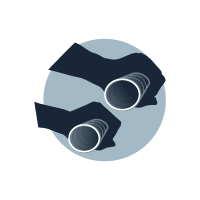 SUP Small Fit
Available on our most popular SUP paddles, ladies can match a Small or Mid-sized blade to small
diameter shaft and small sized grip. Proper fit, lighter grip, better technique, eliminate fatigue.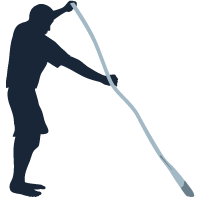 SUP Bent Shaft
Bent shaft aligns your wrists in a more ergonomic position to reduce fatigue while grasping the
shaft for the confidence of full hand contact. Increase your reach to keep you in the power phase longer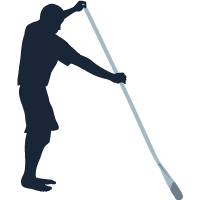 SUP Straight Shaft
For those that like a traditional, simple feel. Our attention to detail in texture,
indexing and flex allows for confident control and comfort all day long.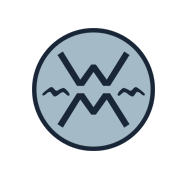 Carbon – Straight
Our carbon straight shaft is designed with super light weight strong 100% carbon material.
SUP-Rip Stick Shaft
The overall flex of the Rip Stick is the softest of all our carbon paddles. Protect your body, stay out longer.
SUP Performance Adjustable
Our simple Performance Adjustable helps you fine tune SUP paddle length.
Look to our best selling 74″ to fit the large majority of paddlers
SUP Performance Travel
Performance Travel-Fits perfect in the travel bag of an inflatable SUP board or in your suitcase so you take
your favorite paddle to that exotic location with you. Our best selling 74″ to fit the large majority of paddlers