FAST, SMOOTH AND STABLE
Exceptional glide from a hull based on the world champion All Star design. The added rail volume provides a unique balance and floatation to carry gear and supplies. The board pops up nicely on downwind runs, providing great glide. Suited for all skill levels that want the fastest glide to paddle distances quickly with comfortable stability and the option to carry gear along the journey.
NEW 2IN1 SHOULDER CARRY STRAP
& PADDLE HOLDER
– NEW velcro loop to attach your paddle.
– Easier to carry as the board simply hangs effortlessly on the shoulder and free up your hand to multi-task, hold your coffee, or phone.
– When not in use, the bungee sits flat on the board so it doesn't drag in the water.
(Available on Pine Tek and Starshot models)
NEW STARSHOT TIKHINE
ART YOU CAN RIDE
– Available on 11'6″ x 29″ Touring in Tikhine Sun graphic designed by Sonni Honscheid.
– Constructed in Starshot Construction
– Inspired by Karin Horen and in collaboration with Paddle for Hope. Karin uses this board as a part of SUP rehabilitation program for people recovering from cancer. "The pink board makes me happy and positive about the future" ~ Karin Horen.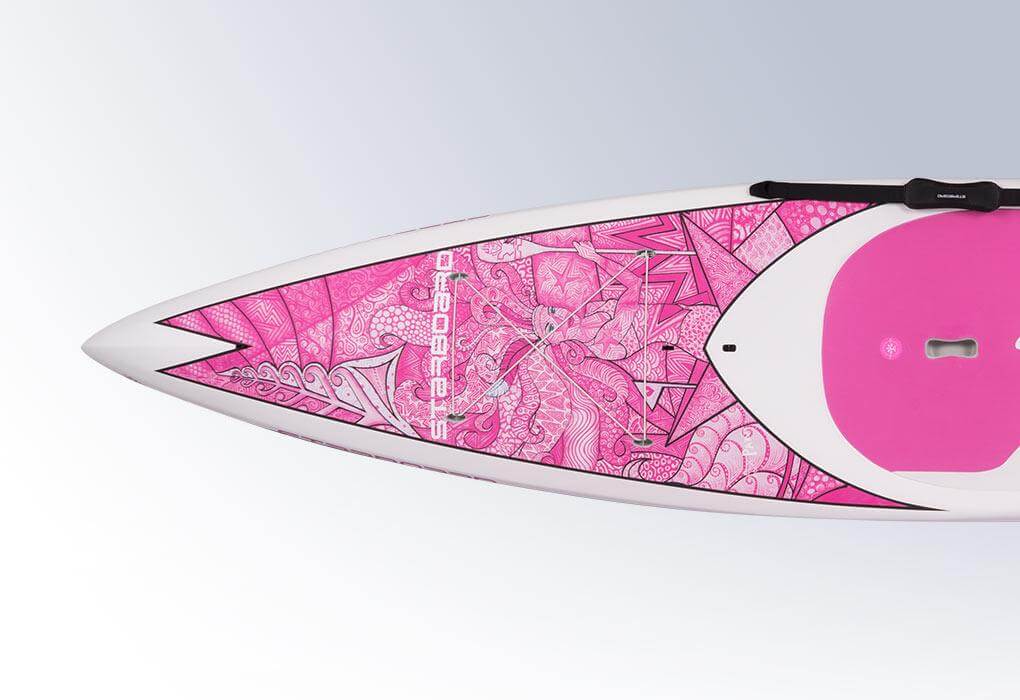 DEEP CENTER CHANNEL
– Creates a flatter center rocker for extended glide & propels the water from nose to tail creating lift and speed.
– Narrower and straighter channel improves tracking and delivers a smoother glide.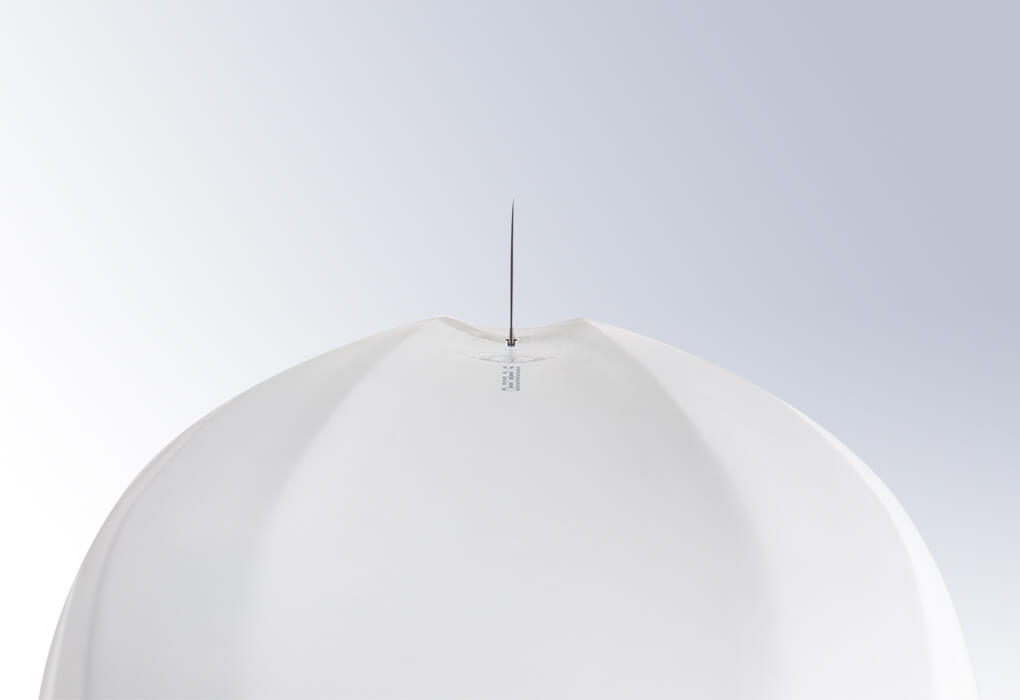 LOW NOSE ROCKER
Extends the waterline for a smoother and faster glide, optimised for flat-water cruising.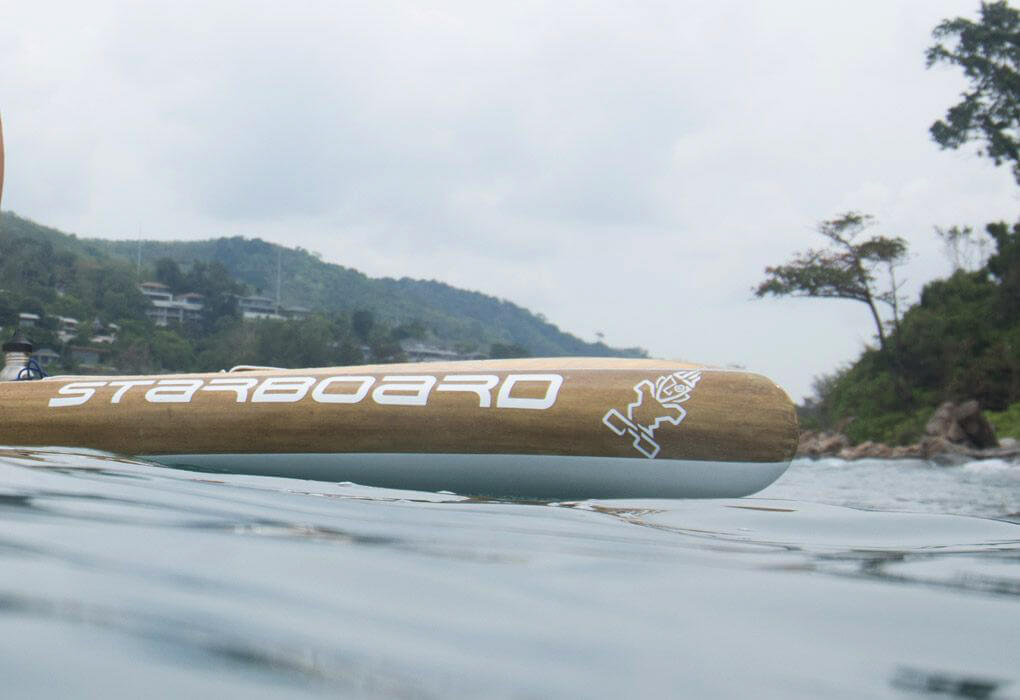 WIDE TAIL AND NOSE
– Provides an entirely smooth and balanced trim for efficient paddling over distance.
– You can step back for a snap turn or count on the nose area for added stability in chop.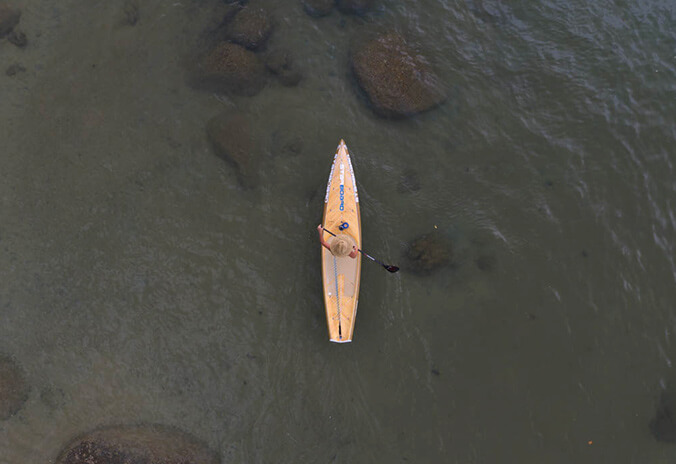 BOXY RAIL
with more vertical apex optimizes the full outline width of the board for greater stability and reduces rolling.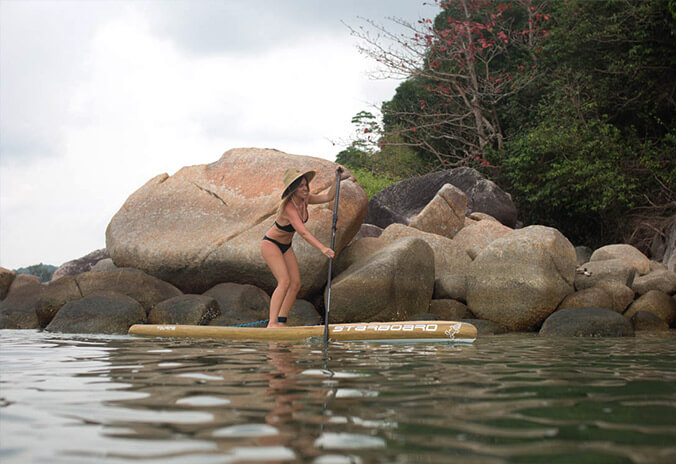 SLIGHT TRAY WITH RECESSED DECK PAD
Slight tray helps wedge feet further out to the rail to hold a wider stance for additional support.
Recessed deck pad lowers centre of gravity for improved stability and comfort.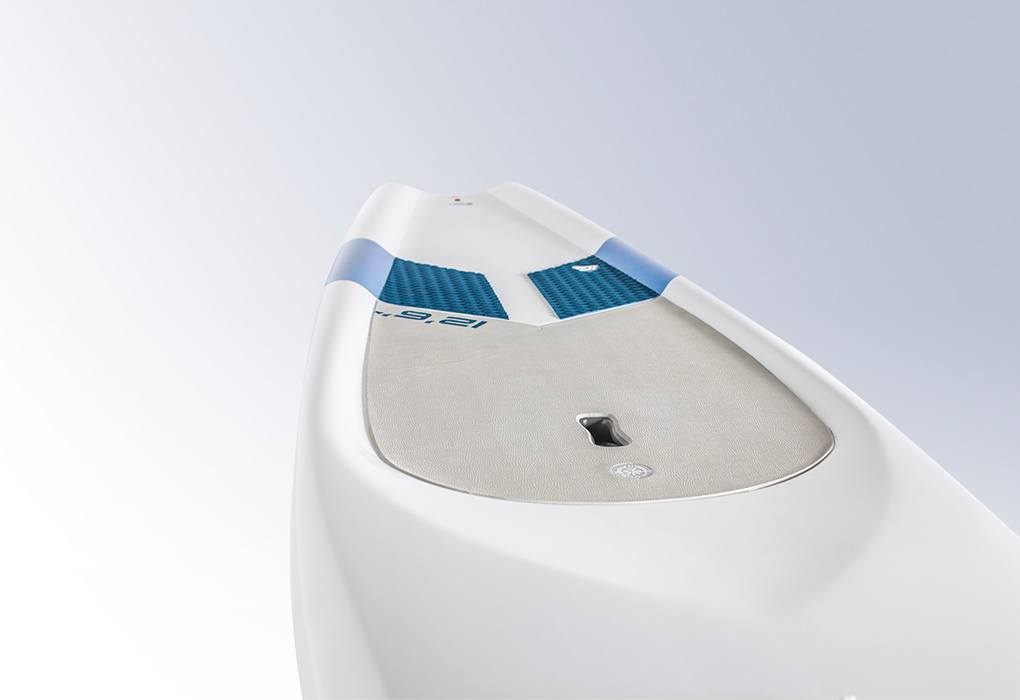 BUNGEE TIE DOWN
on nose and tail for storing gear and supplies so you can stay out on the water for longer.
Essential for expedition and long distance paddles.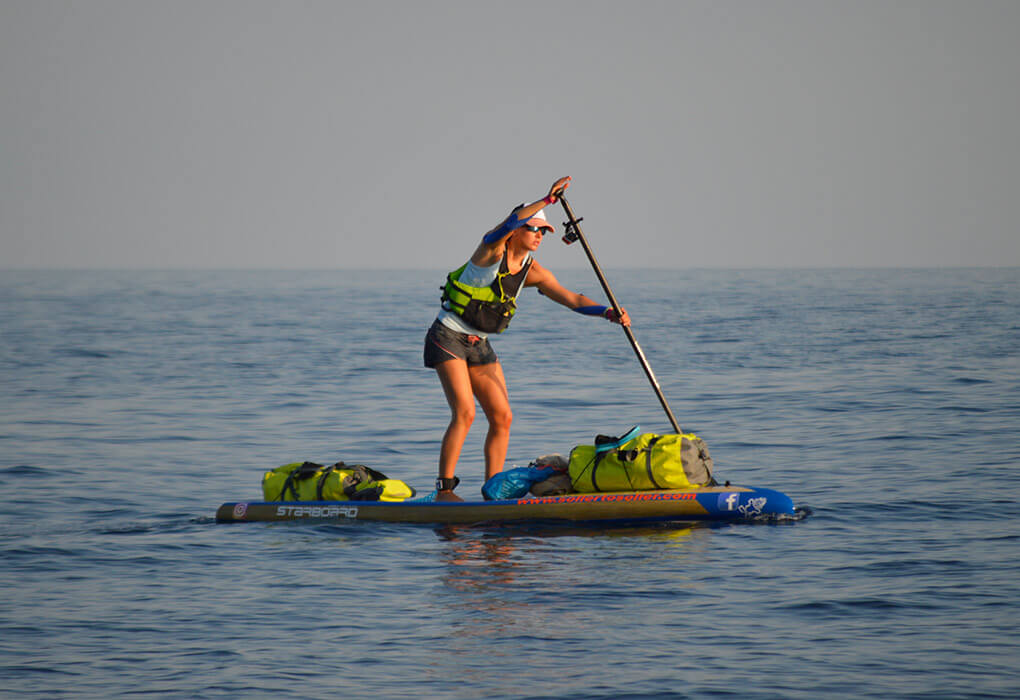 SCRATCH RESISTANT RAIL
– Uni-directional flax fibre wraps the entire rails for stiffness and improved hull strength against total breakage.
– Flax, a natural fibre sourced from Europe, as outperformed certain carbon fibres in stiffness and strength.
– Flax reduces 90% energy consumption used to produce it compared to fibre glass.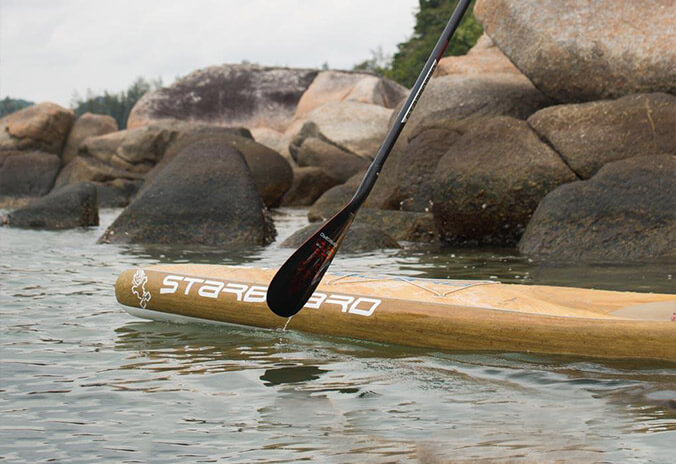 FCS INSERT
– On the nose to attach accessories like a GoPro, phone holder, compass or GPS
– STAR Mount supplied with every board to attach further accessories.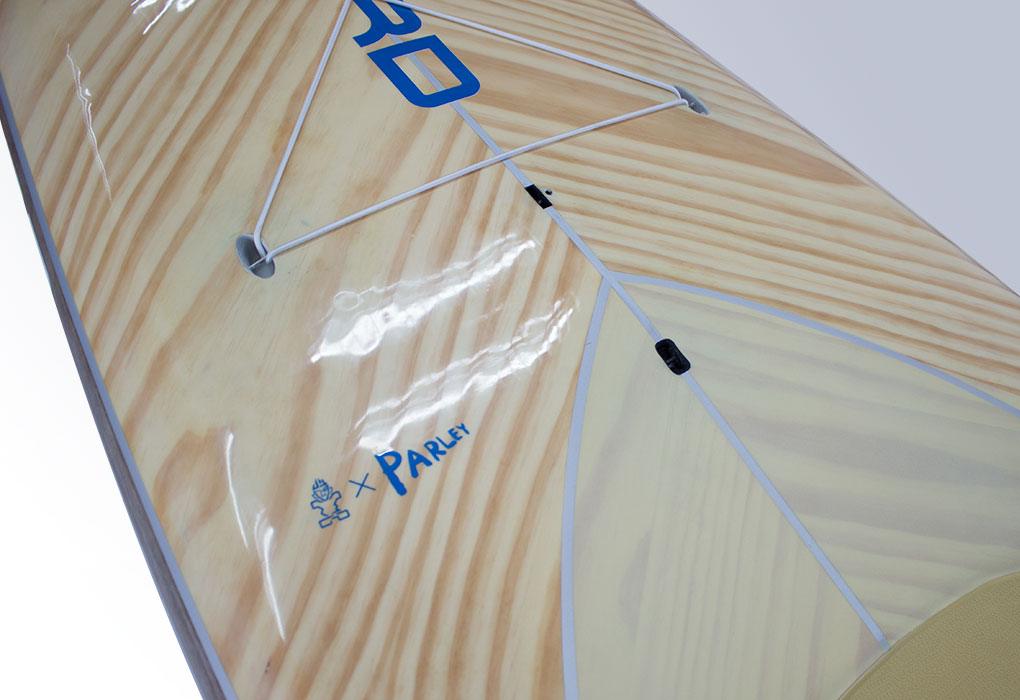 FIN SET UP
– Single centre fin positioned far back to the tail for straight line tracking.
– Supplied with Dolphin 22″ for enhanced tracking and added stability.