"EVERYTHING AN INFLATABLE TOURING PADDLE BOARD SHOULD BE."
~ SUPBoarder Magazine
"THIS PADDLE BOARD IS PACKED WITH MORE FEATURES AND MANUFACTURING FINESSE THAN YOU CAN IMAGINE."
~ German SUP magazine
The overall balanced glide experience and Deluxe features are what have made Starboard's Touring boards become the world's highest-rated by magazines and happy customers worldwide.
The narrow nose helps to shed water and makes you feel that ultimate glide sensation. The straighter midsection improves board stability and with the wider tail, you can step back more easily to perform a steady and balanced turn. Experience the Starboard difference even before entering the water, these lightweight paddle boards feature the trademark Starboard shoulder carry strap which allows you to effortlessly carry it to the water, with both hands-free!
Before you get on board, you can secure yourself with the included flat lightweight leash, paddle safely and comfortably knowing your board is a life raft. The Deluxe Double Chamber model even has a water bottle with a patented magnetic self-attaching attachment innovation. Thinking about double chambers, Starboard invented and introduced this stiffening and security concept back in 2014.
Join Bart De Zwart in his board of choice, the legendary ultra-long distant paddler and Guinness world record holder who explores the world through Stand Up Paddle Board.
NEW 2 TIKHINE ART OPTIONS
ART YOU CAN RIDE
Built in Deluxe Single Chamber construction.
2 Tikhine design options available:
Tikhine Sun available on 11?6? x 29?
Tikhine Wave available on 12?6? x 30?
Designed by world?s SUP champion and artist, Sonni Honscheid.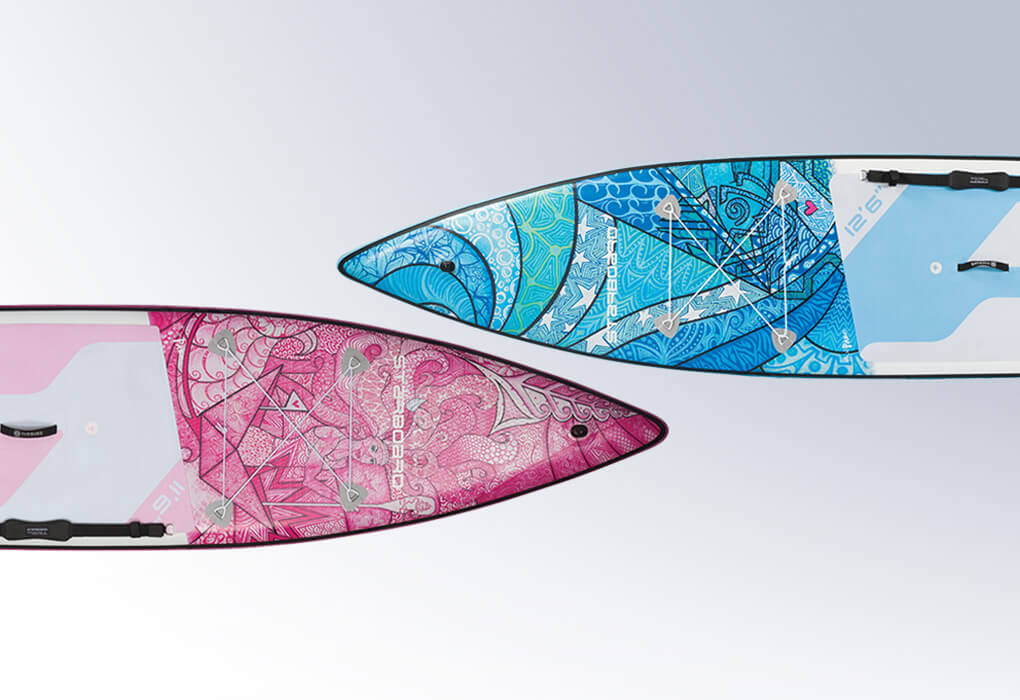 NEW?2IN1 SHOULDER CARRY STRAP
& PADDLE HOLDER
NEW velcro loop to attach your paddle.
Easier to carry as the board simply hangs effortlessly on the shoulder and free up your hand to multi-task, hold your coffee, or phone.
When not in use, the bungee sits flat on the board so it doesn?t drag in the water.
(Not available with Zen construction)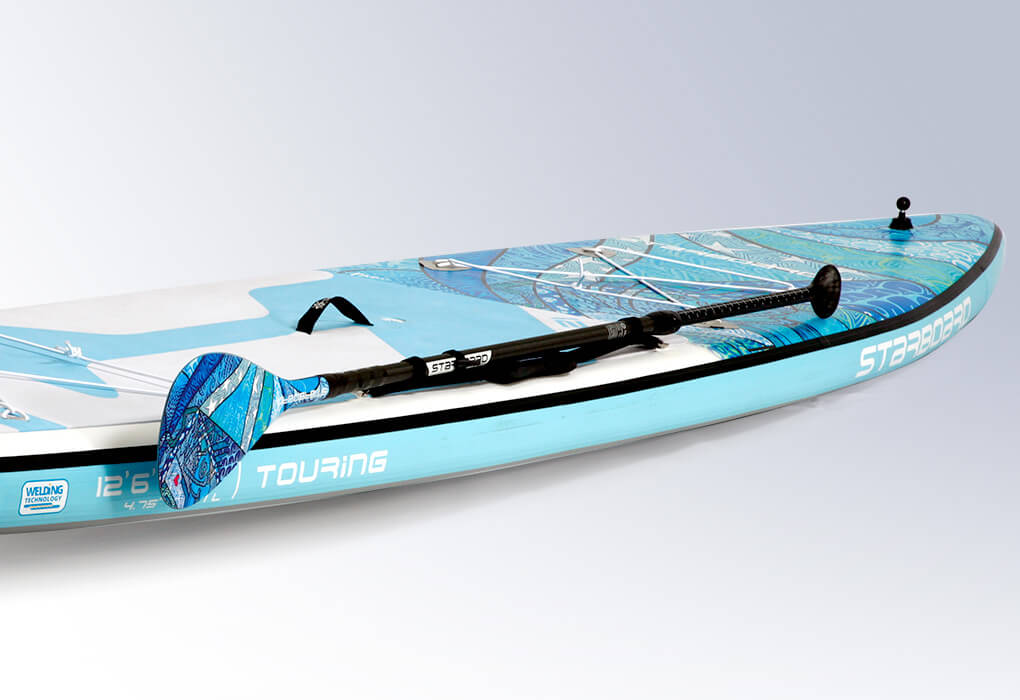 WINDSURF OPTION
NEW Removable mask track
Water-releasing rail edge technology
Removable footstraps and?centre fin box
Available on 12?6? x 30? Touring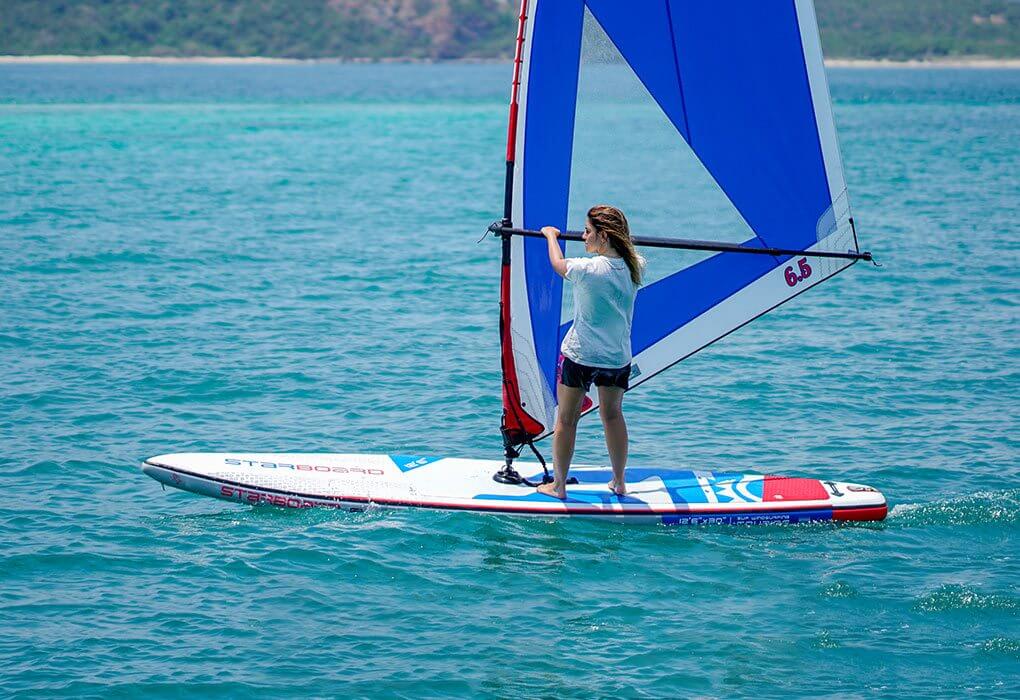 THE OUTLINE SHAPE
The narrow mid section of the outline & wide tail make for fast glide as well as for stable and easy turning.
Easy to hold the paddle close & vertical, which improves tracking and reduces the amount of times you have to switch the paddle from side to side when paddling.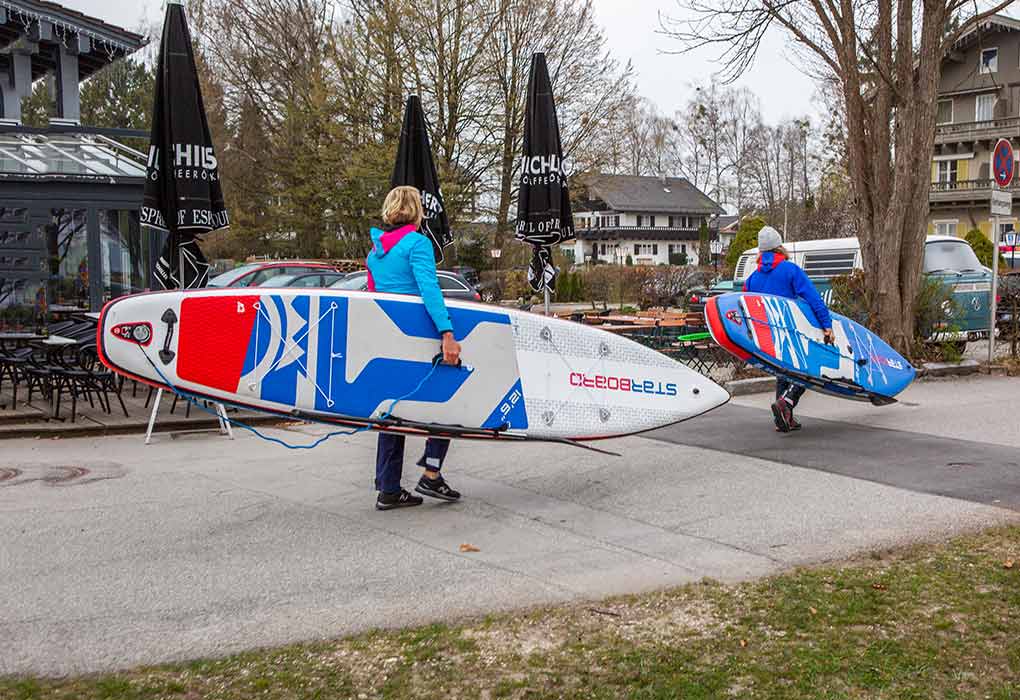 WIDE TAIL
Makes the board more stable and super easy to turn.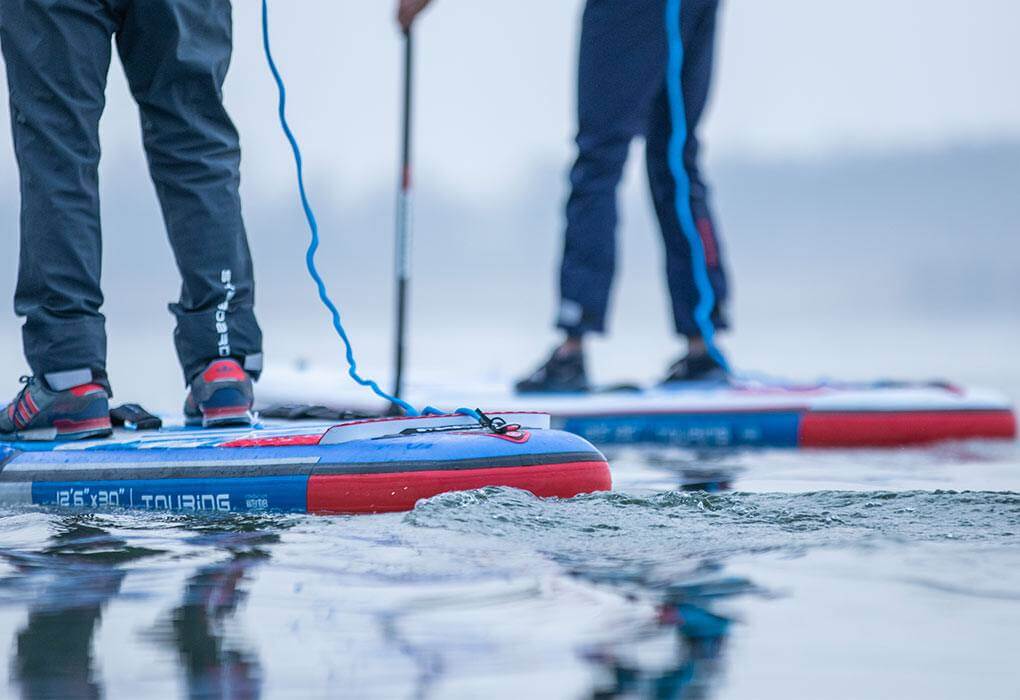 NEW?FREE PATENTED MAGNETIC BOTTLE HOLDER
Revolutionary system that magnetically attaches your bottle to your board
Magnetic attraction interlocks both parts making it simple to use
Only available with Deluxe Double Chamber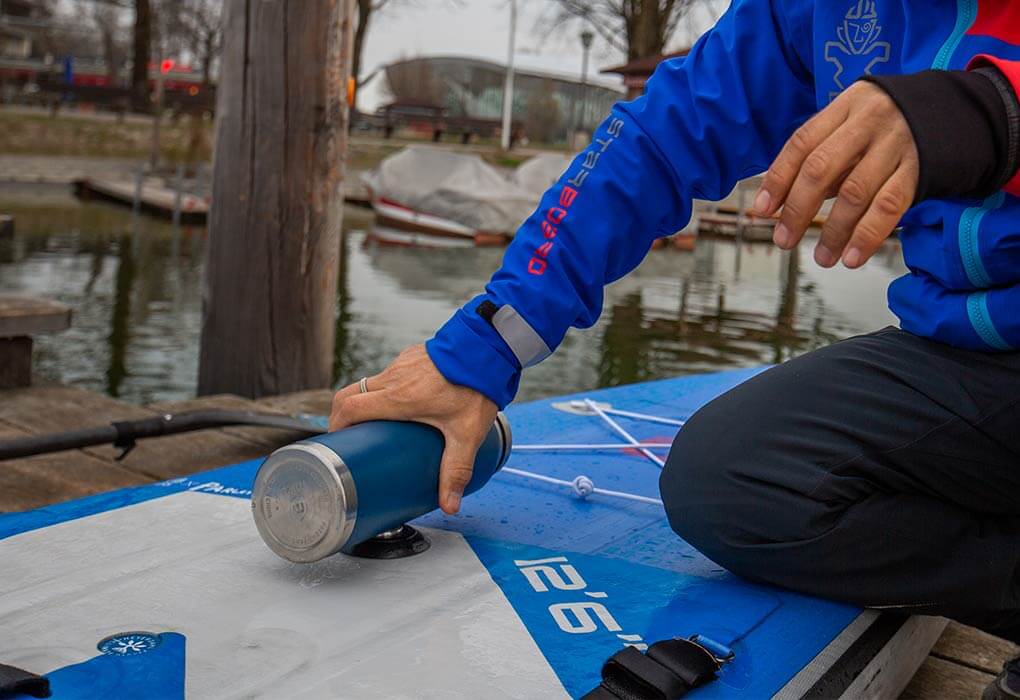 RAIL EDGE TECHNOLOGY
Creates a sharp edge for the water to release smoothly for optimal glide and speed.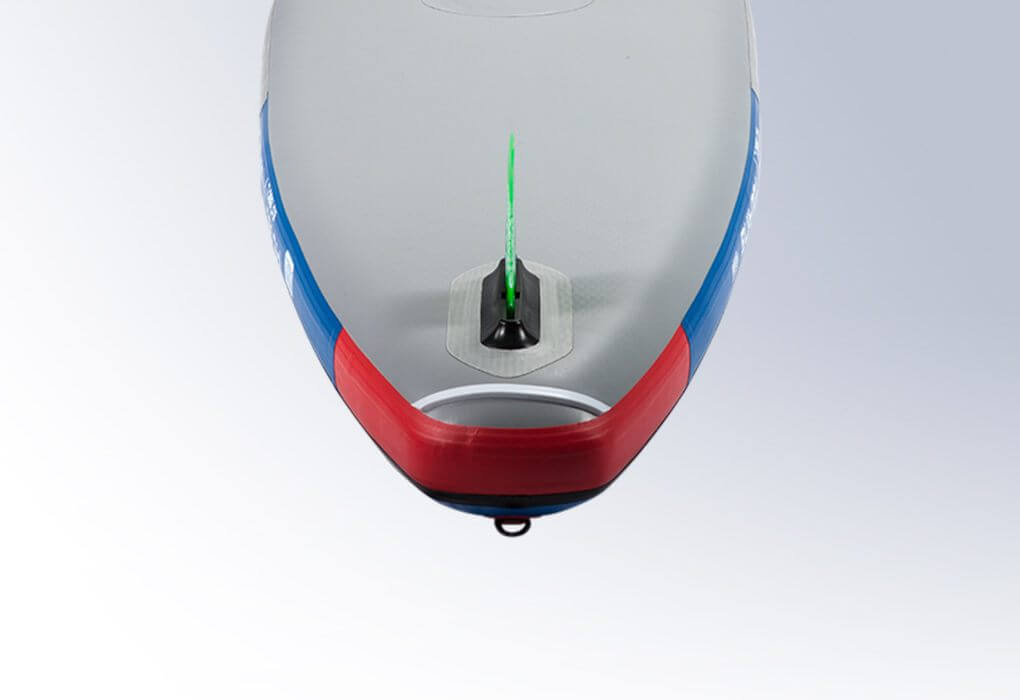 BUNGEE TIE DOWN
A Bungee tie down in front of the board, for storing gear and supplies.
The bungee is attached with 4 D-rings which can be used to clip on your bags and gears.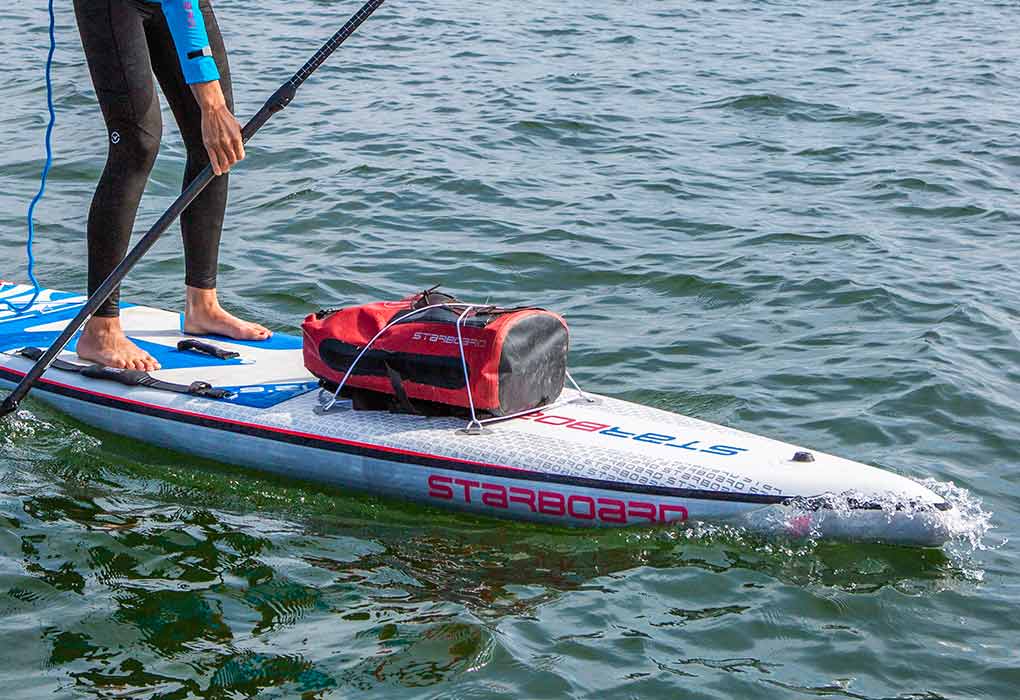 NEW?TIKI PUMP
FAST, EASY, AND COMFORTABLE
Fixed hose and manometer position when inflating.
10% more efficient thanks to the redesigned piston and outside tube for the air outlet. Plus, double and single action pumping modes and wider removable foot base that increases stability when pumping.
The base and handle are made from upcycled fishing nets.
(Zen boards come with V8 pump)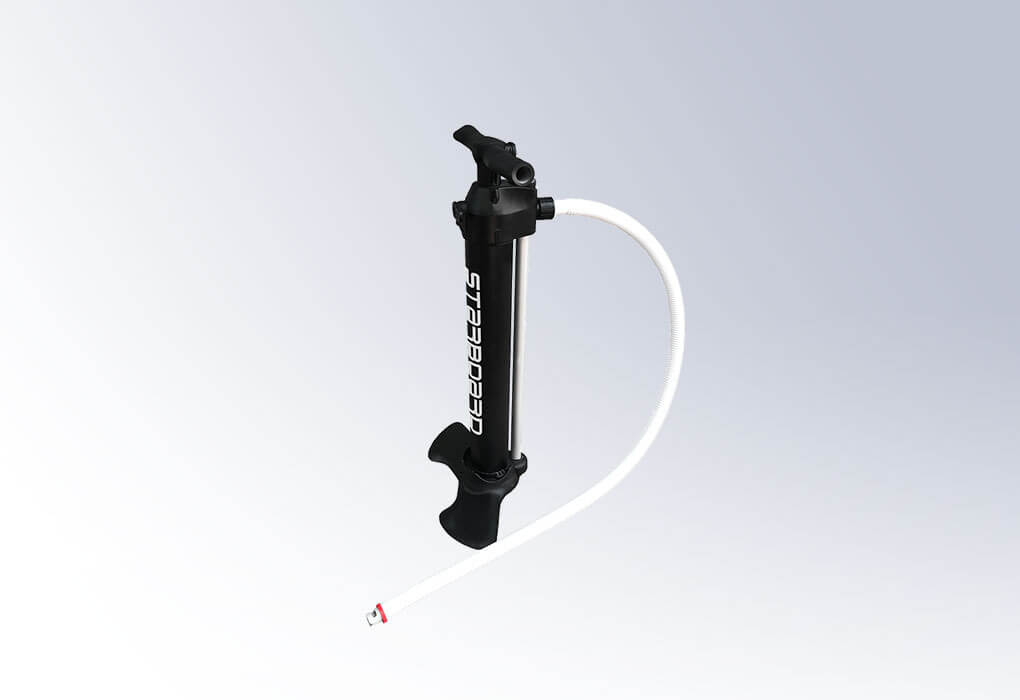 FREE LIGHTWEIGHT LEASH
At only 70g, the leash is incredibly light and discrete so that it doesn?t interfere when paddling.
Soft cushioning means it will compress and flatten when stood on.
Easy to attach to the leash ring without needing any excess rope loop like on most other leashes.
The leash cuff is made of Yulex, a natural rubber with 80% less carbon footprint than normal neoprene.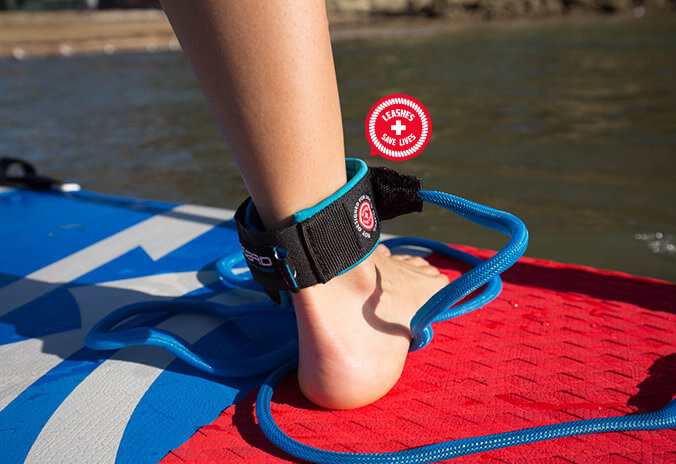 FCS INSERTS
On the nose to attach accessories like a GoPro, phone holder, compass or GPS
STAR Mount supplied with every board to attach further accessories.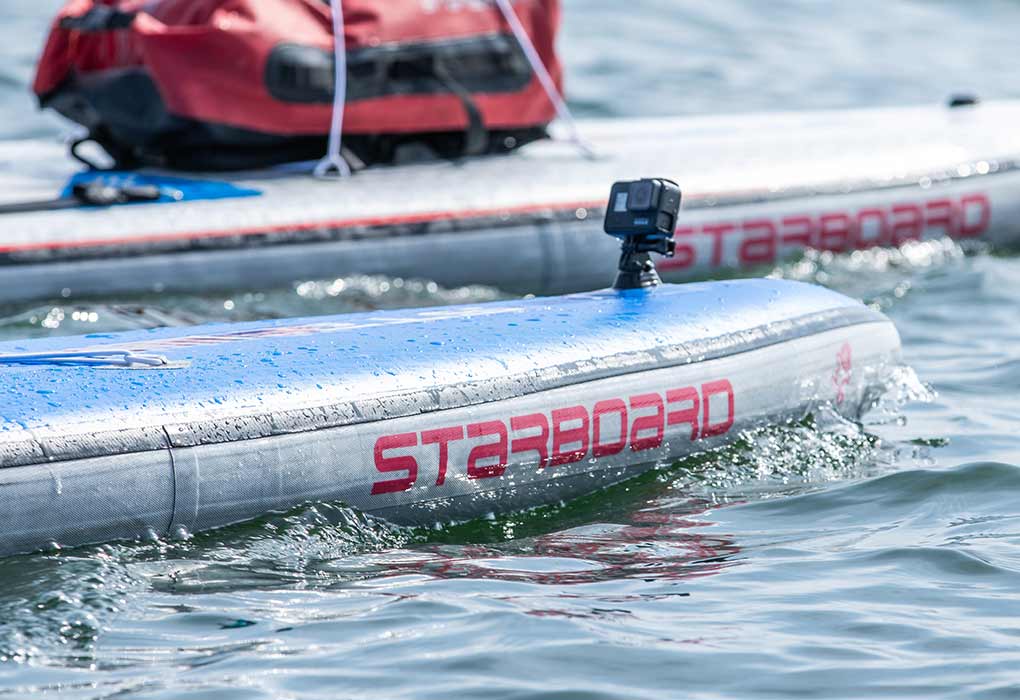 NEW?TIKHINE BOARD BAG
LIGHT, STRONG, LARGE
The Tikhine boards come with Tikhine designed Re-Cover bag.
The ultra light Re-Cover bag is designed to minimize weight, yet maximize comfort and strength.
Tikhine Sun comes with pink strap and accessories.
Tikhine Wave comes with blue strap and accessories.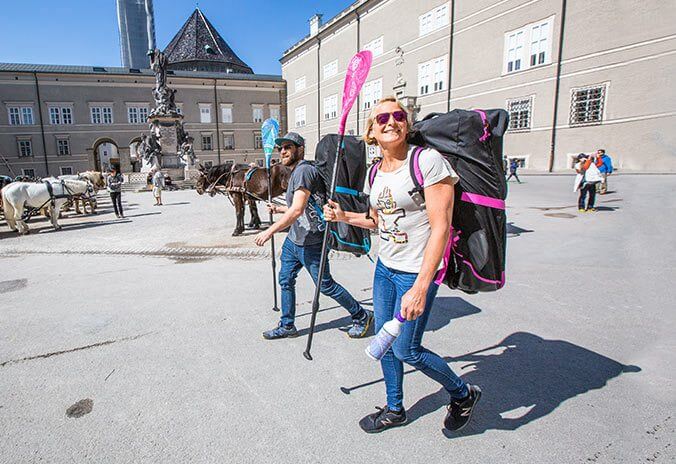 | Model | 14'0" X 30" TOURING | 12'6" X 30" TOURING | 11'6" X 29" TOURING |
| --- | --- | --- | --- |
| Length (imperial) | 14'0″ | 12'6″ | 11'6″ |
| Length (cm) | 426.7 | 381.0 | 350.5 |
| Width (imperial) | 30″ | 30″ | 29″ |
| Width (cm) | 76.2 | 76.2 | 73.7 |
| Tail Width (Imperial) | 16.4″ | 19.2″ | 18.7″ |
| Tail Width (cm) | 41.7 | 48.8 | 47.5 |
| Thickness / Volume (DDC) | 6"(15.2 cm) / 380 L | 6"(15.2 cm) / 351 L | 6"(15.2 cm) / 309 L |
| Thickness / Volume (DSC) | 6"(15.2 cm) / 380 L | 6"(15.2 cm) / 351 L | 6"(15.2 cm) / 309 L |
| Thickness / Volume (Tikhine) | – | 4.75″(12.1 cm) / 277 L | 4.75″(12.1 cm) / 236 L |
| Thickness / Volume (Zen) | – | 6"(15.2 cm) / 351 L | – |
| Rider Weight | 60-120 kg | 55-110 kg | 50-100 kg |
| Fin Set Up / Fin (DDC) | Single / 210 Light Core | Single / 220 Light Core | Single / 220 Light Core |
| Fin Set Up / Fin (DSC) | Single / Dol-fin 22 | Single / Dol-fin 22 | Single / Dol-fin 22 |
| Fin Set Up / Fin (Tikhine) | – | Single / Dol-fin 22 | Single / Dol-fin 22 |
| Fin Set Up / Fin (Zen) | – | Single / Toolless Fin | – |
| Weight DDC | 12.0 kg (Avg) | 11.0 kg (Avg) | 10.1 kg (Avg) |
| Weight DSC | 10.6 kg (Avg) | 9.8 kg (Avg) | 8.8 kg (Avg) |
| Weight Tikhine | – | 10.3 kg (Avg) | 9.2 kg (Avg) |
| Weight Zen | – | 9.7 kg (Avg) | – |