THE BOARD OF CHOICE FOR PERFORMANCE WHITEWATER SUP
Paddling whitewater isn't for everyone – but for those that can and do, it's one of the ultimate SUP thrills. We've built a board that's ready to take on the rapids. The longer model, 11'0'' offer faster glide for river racing, while the shorter model 9'6'' is more maneuverable and reactive for technical courses. 6'' thickness gives stiffness and volume to handle steep drops.
[NEW] STANDING TRAY
with built up EVA sidewalls allows riders to use the slight rail to wedge their feet for additional support in tough conditions.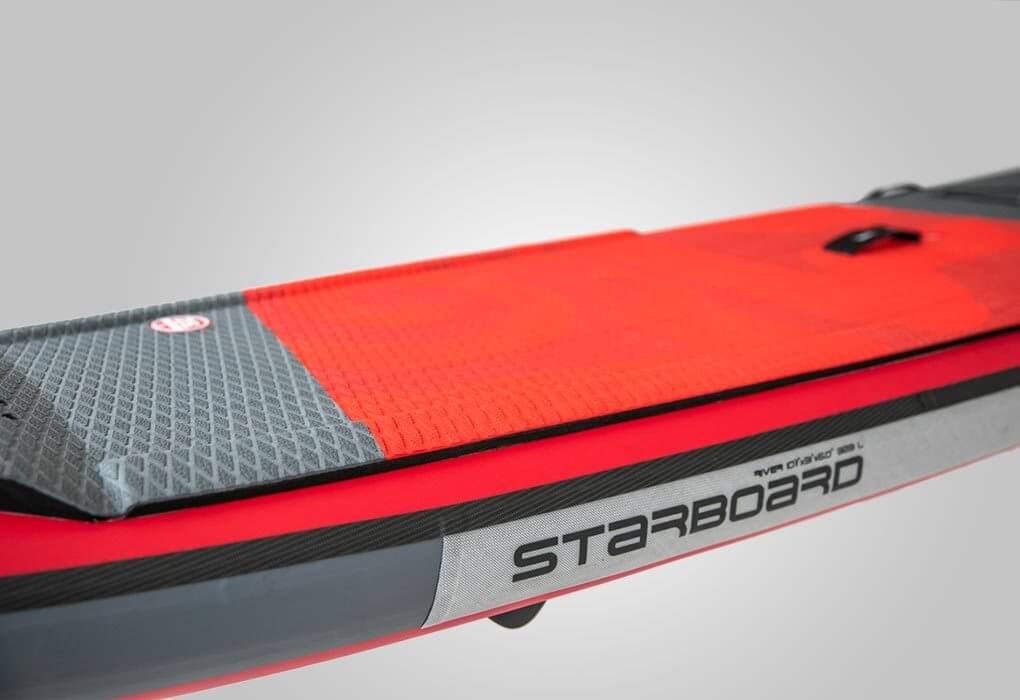 MULTIPLE HANDLES
Multiple reinforced carry handles on all corners for easy access back onto the board.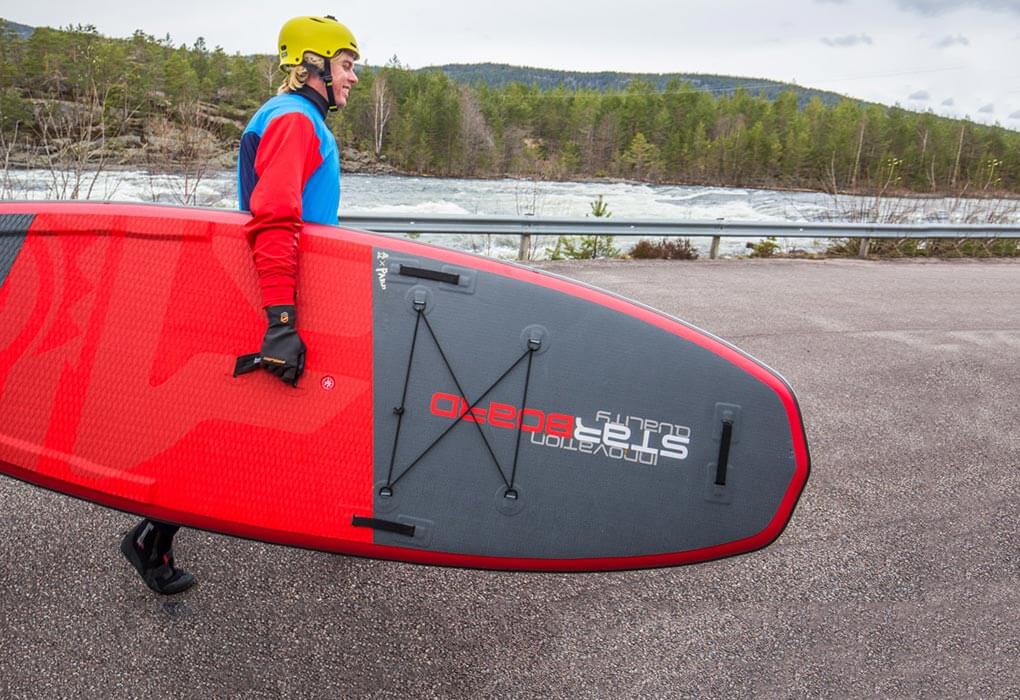 BUNGEE TIE DOWN
For storing gear and supplies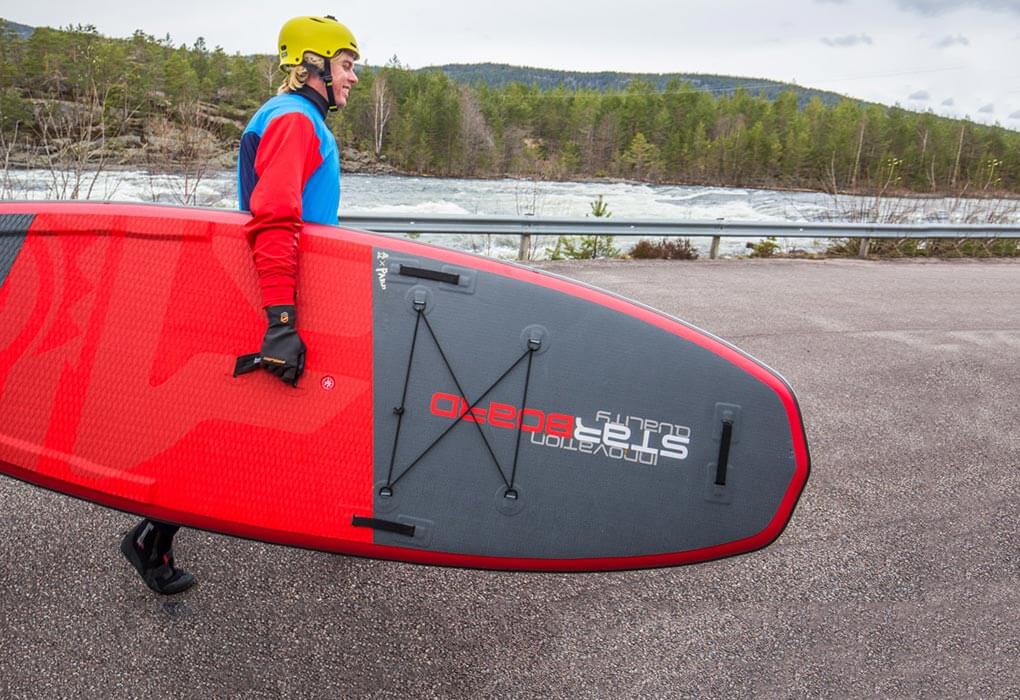 DEEP DIAMOND GROOVED PAD
increases traction and control with less risk of slipping off when wearing footwear.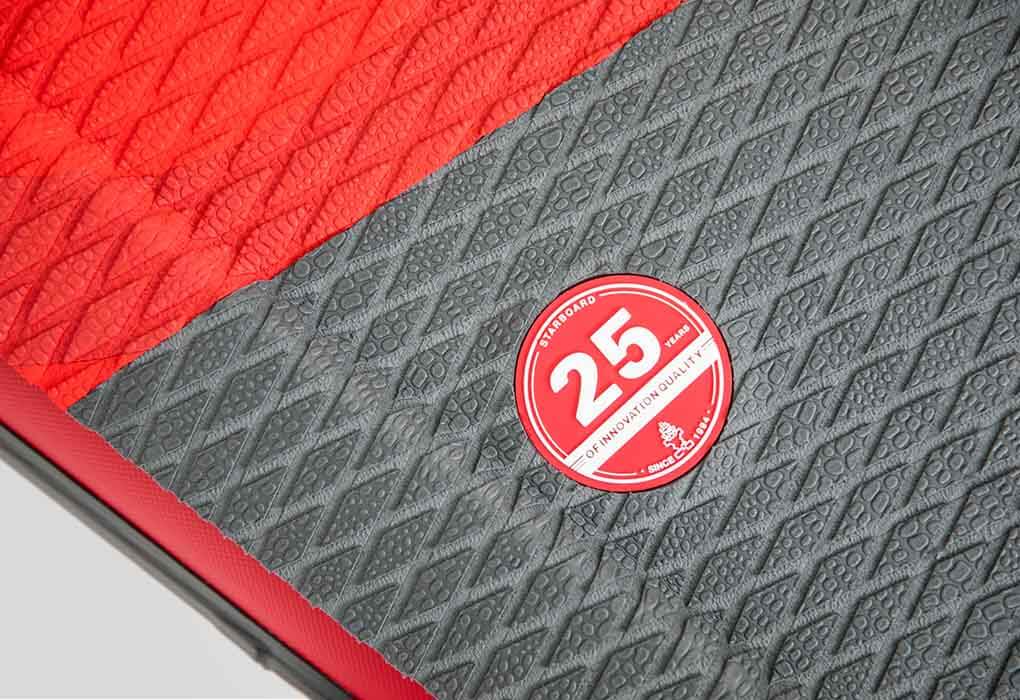 DOUBLE LAYER CONSTRUCTION
Extra durable double layer skin deck and bottom for greater impact resistance from hitting rocks in the rivers.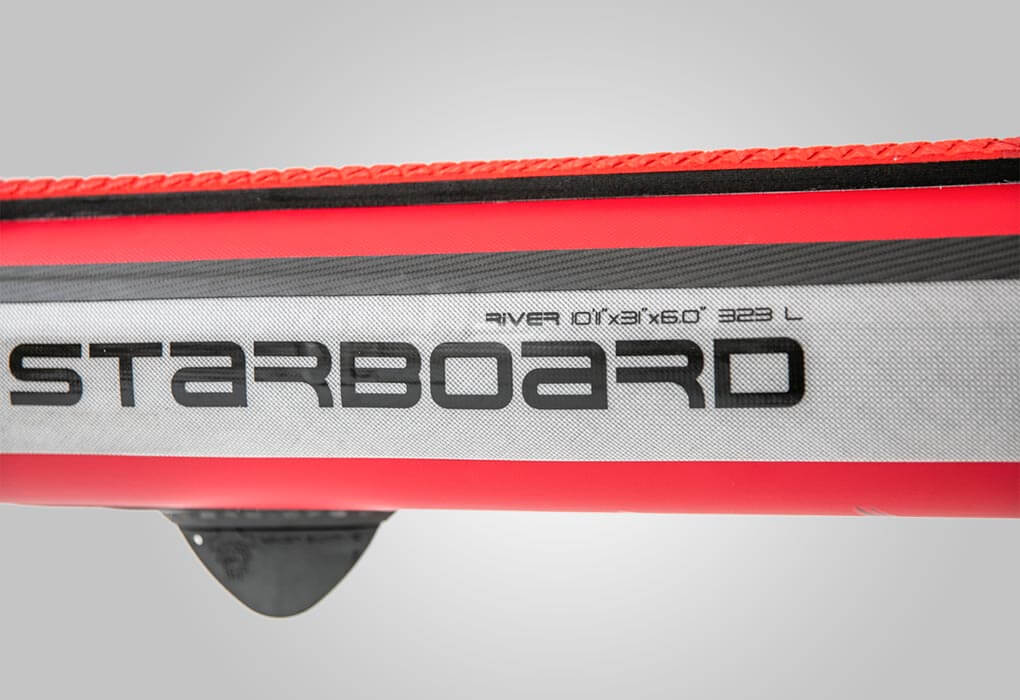 WHITE WATER FIN
Shallow white water fins optimises tracking and turning with minimal drag and risk of hitting obstacles in the shallow water. Center Ph-River fin improves tracking.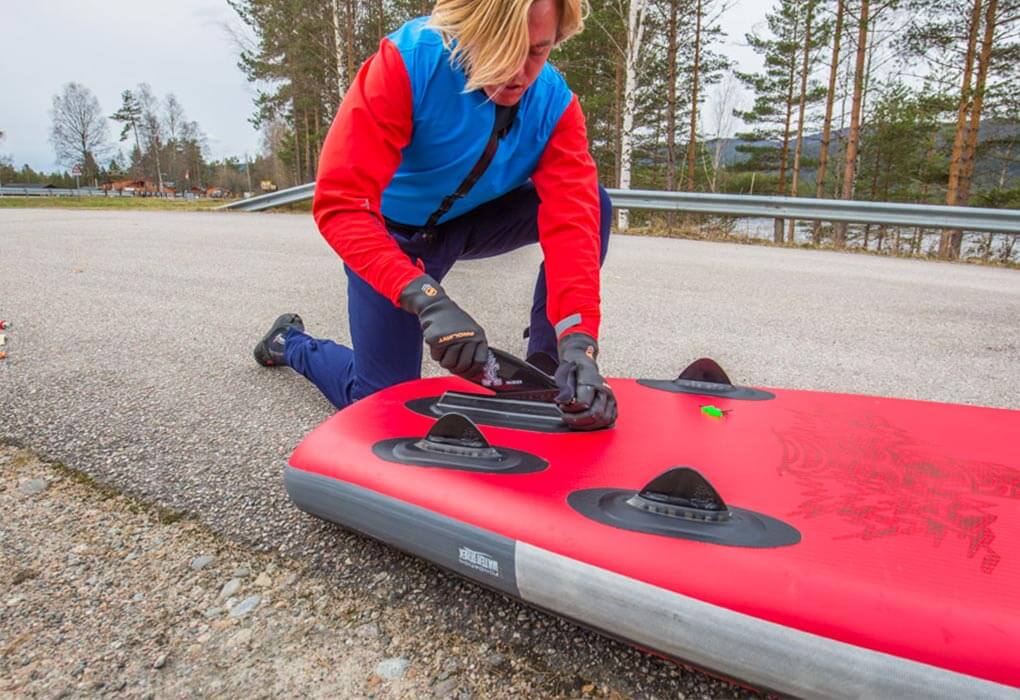 CURVED ROCKER LINE
Raised nose rocker limits the nose diving and catching during turns.
Tail kick helps to lift the nose during turns and change direction with ease.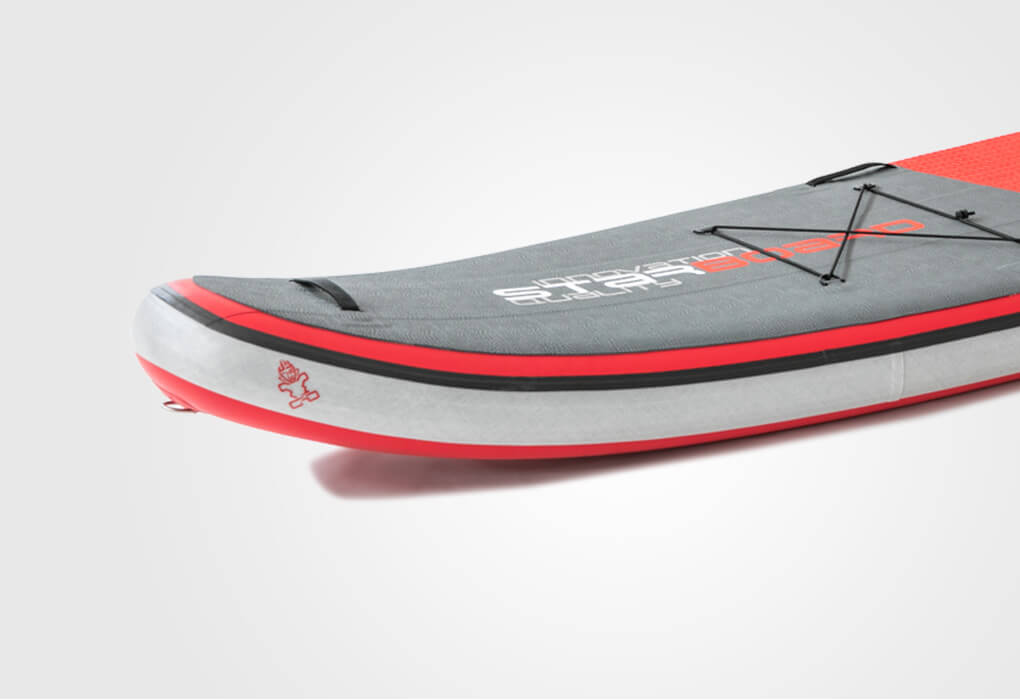 NEW HEAT WELDED RAIL
BONDED FOR LIFE
– New welding technology turns 2 pieces of materials into a single solid unit resulting in an extra strong Mechanical Bond.
– A mechanical bond is stronger, lasts longer and better for the environment.
– Welding creates a complete airtight seam without the risk of glue weakening over time.