AN EXPLORER'S FAVOURITE TRANSPORTATION
A board built to go somewhere – or rather, anywhere. Narrower width is faster to paddle and easier to track in a straight line. Parallel outline recovers stability lost from the standing area and delivers a more balanced glide. Wider tail outline makes it much easier to turn. That's why this board is an explorer's favourite choice.
SHOULDER CARRY STRAP
– Easier to carry as the board simply hangs effortlessly on the shoulder.
– Wide extra padded shoulder strap for extra comfort.
– Frees up your other arm to multi-task, hold your coffee, a paddle, or phone.
– When not in use, the elastic bungee sits flat on the board so it doesn't drag in the water.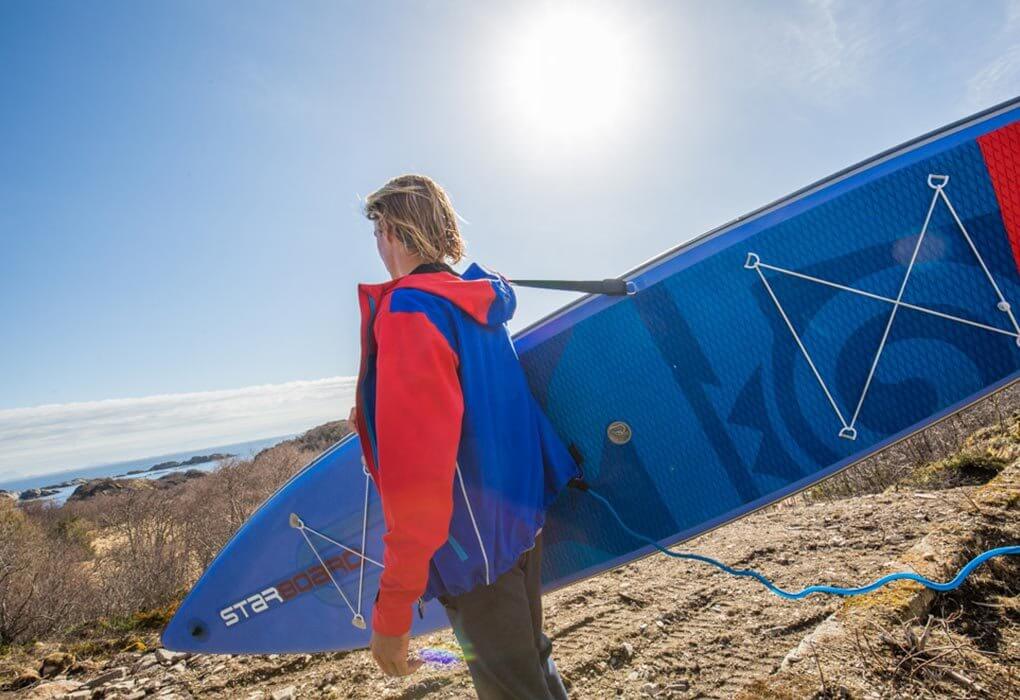 RAIL EDGE TECHNOLOGY
creates a sharp edge for the water to smoothly release for optimal glide and speed.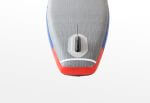 BUNGEE TIE DOWN
on nose and tail for storing gear and supplies.
FCS INSERT
2 FCS inserts on the nose to attach accessories from GoPro , phone holder, compass or GPS, it is your perfect exploring companion.
STAR Mount supplied with every board to attach accessories.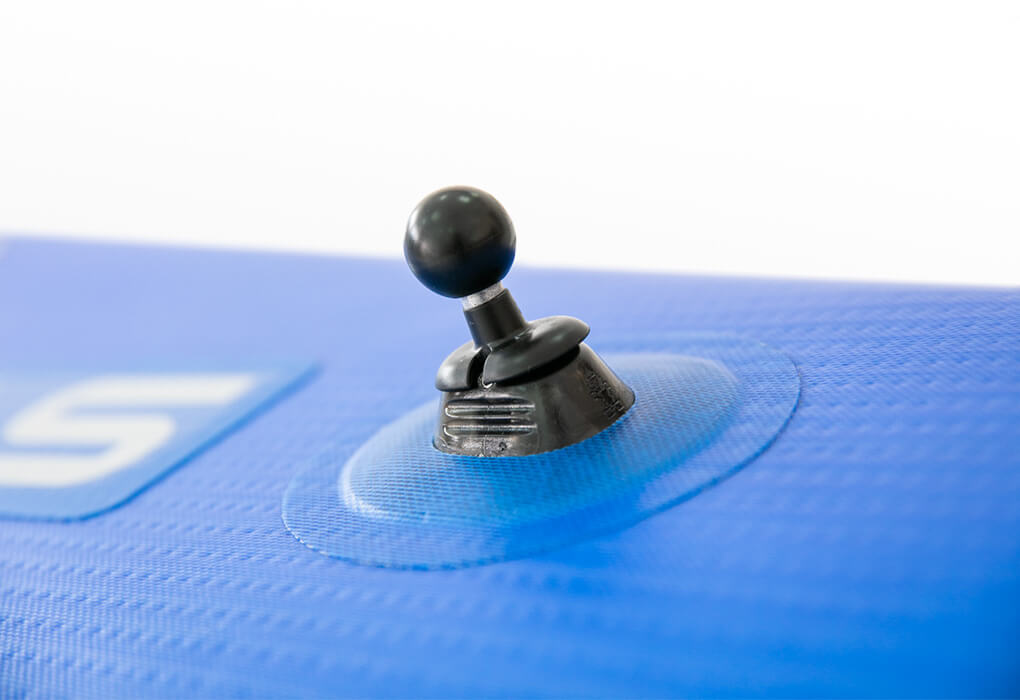 PADDLE HOLDER
– Holds your paddle at the tail of the board for when you want to play, relax or perform yoga and fitness exercises without your paddle interfering or floating away.
– Can be used to carry the board as an extra handle.
– Removable velcro strap makes it quick and convenient to store your paddle.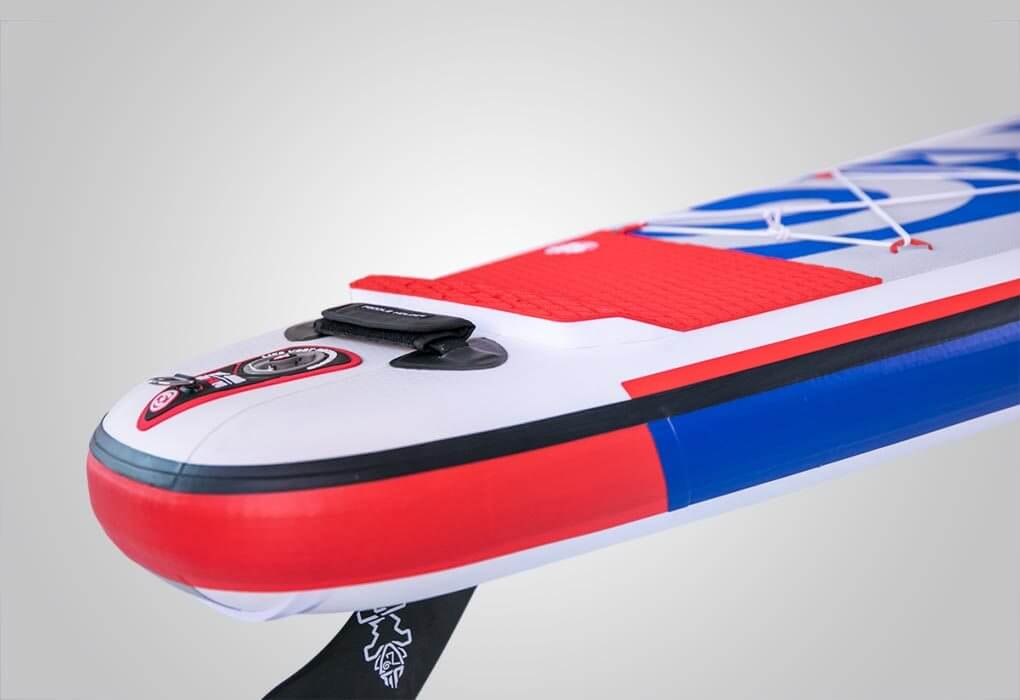 NEW OUTLINE SHAPE
Updated outline with narrower mid section & wider tail makes for faster glide, more stable and easier to turn.
Easier to hold the paddle closer & vertical, which improves tracking and reduces the amount of times you have to switch the paddle from side to side when paddling.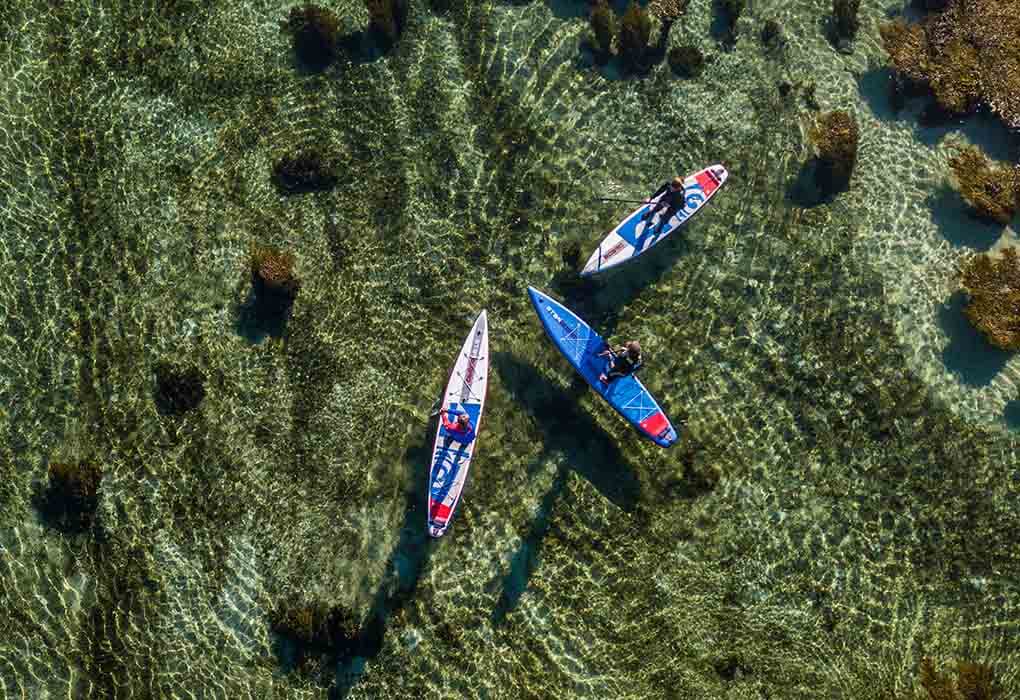 WIDE TAIL
makes it more stable and super easy to turn.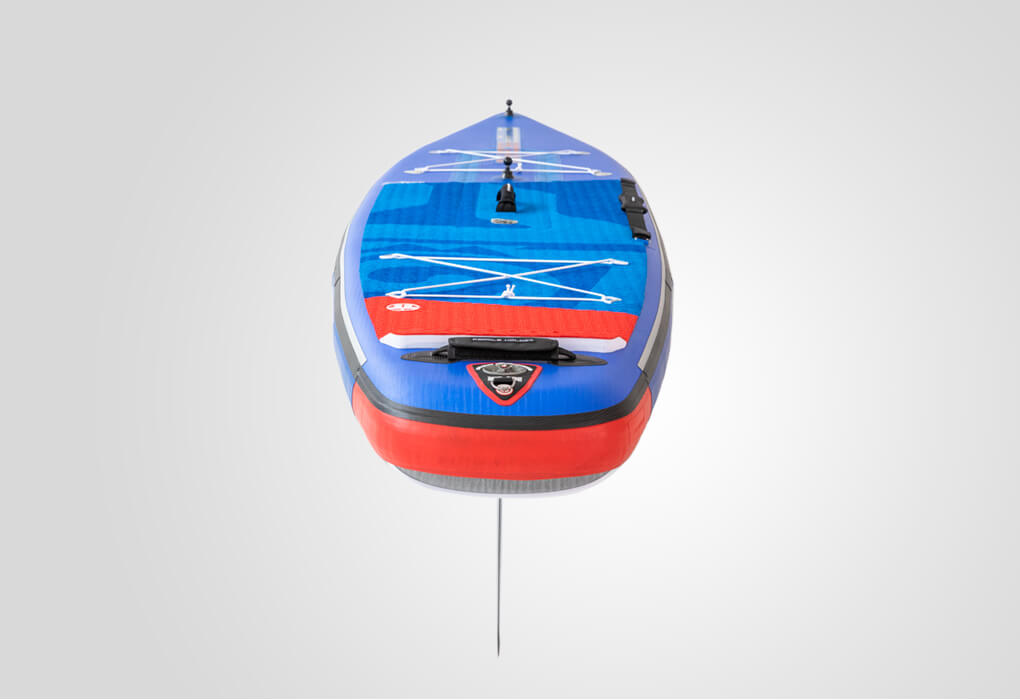 FREE LIGHTWEIGHT LEASH
– At only 70g, the leash is incredibly lightweight and discrete so that it doesn't interfere when paddling.
– Soft cushioning means it will compress and flatten when stood on.
– Easy to attach to the leash ring without needing any excess rope loop like on most other leashes.
– The leash cuff is made from Yulex, a natural rubber with 80% less carbon footprint than normal neoprene.