Light, Awesome, and Fun!
This fun-first inflatable board has a straight outline, keeping it slim and simple to paddle in a straight line, encouraging more correct paddle technique. You'll have plenty of stability from the wide tail – you can hop on the tail and kick the board around in no time, with full control. Easy, accessible, simple and fun – this is a great board for first-time paddlers, families, and those that want to enjoy time on lakes or bays.
3 Tikhine Art Options
– 3 special design options available; Tikhine sun, Tikhine Wave and Tikhiene Shout
– Designed by world's SUP champion and artist, Sonni Honscheid.
(Available on 11'2"x32" and 10'2"x31" models)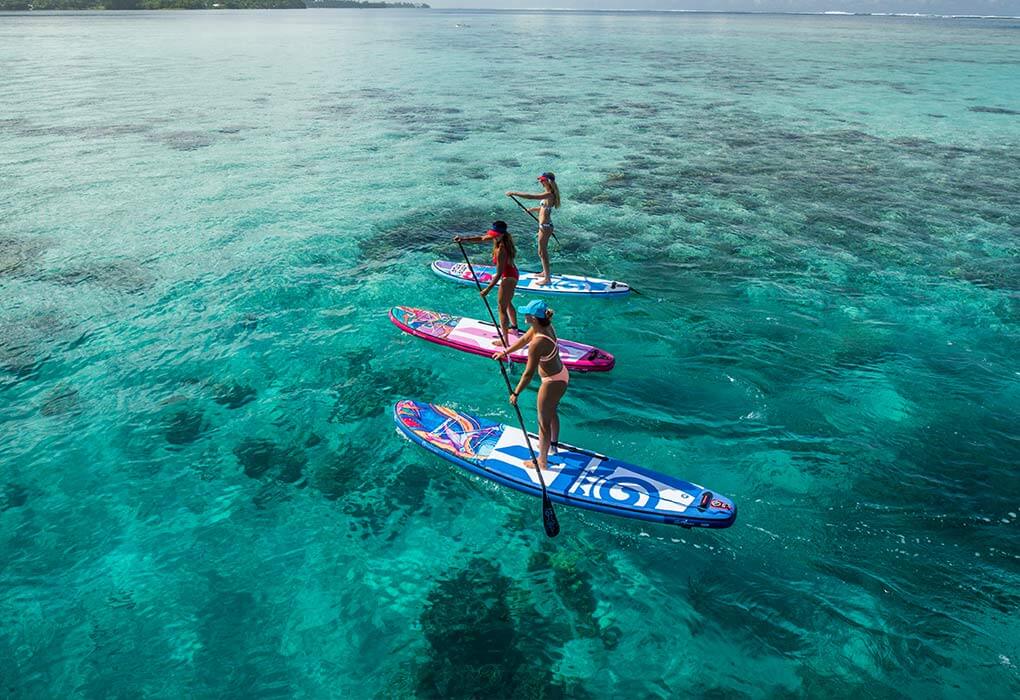 New Outline Shape
– Updated outline with narrower mid section & wider tail makes for faster glide, more stable and easier to turn.
– Easier to hold the paddle closer & vertical which improves tracking and reduces the amount of times you have to switch the paddle from side to side when paddling.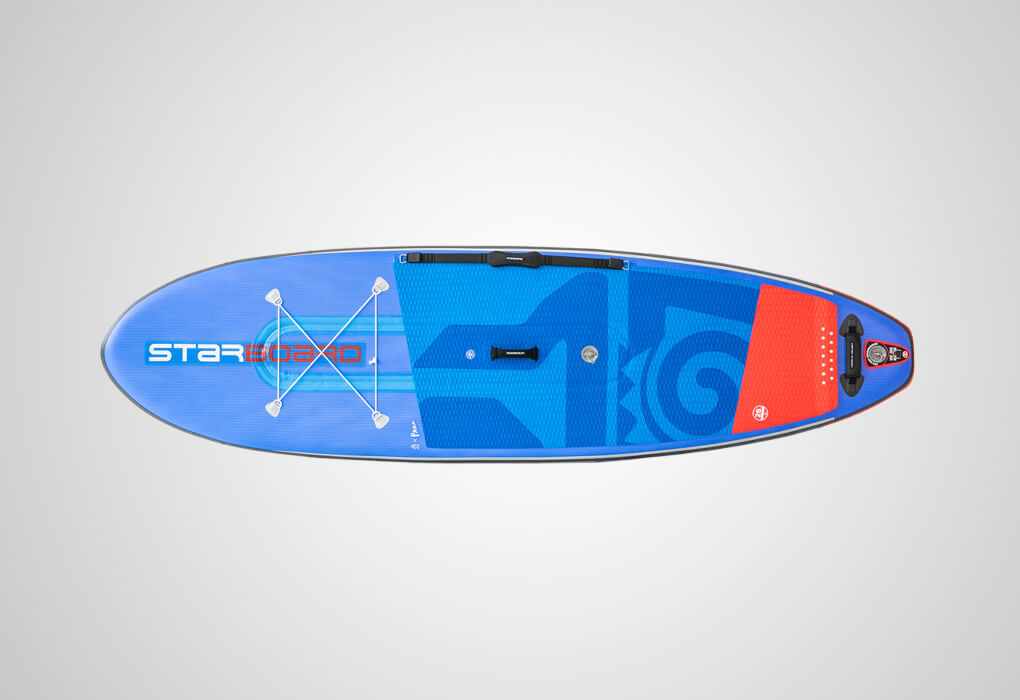 Shoulder Carry Strap
– Easier to carry as the board simply hangs effortlessly on the shoulder.
– Wide extra padded shoulder strap for extra comfort.
– Frees up your other arm to multi-task, hold your coffee, a paddle, or phone.
– When not in use, the elastic bungee sits flat on the board so it doesn't drag in the water.
(Available only on Deluxe Double Chamber and Tikhine models)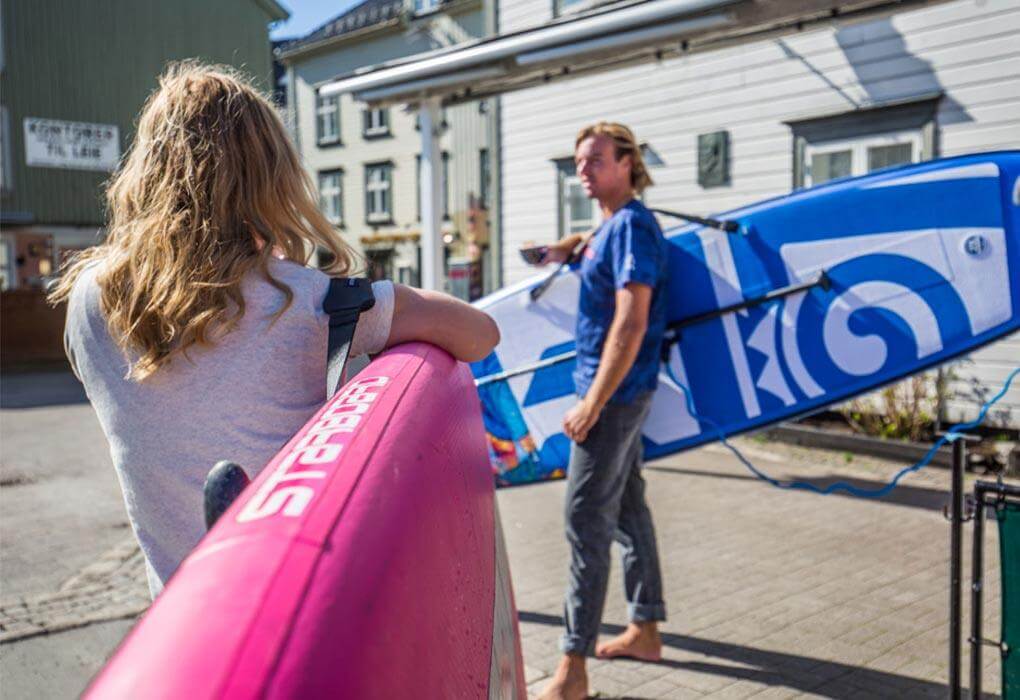 Flat Carry Handle
– Is made discrete for extra comfort when doing Yoga yet, still easy to carry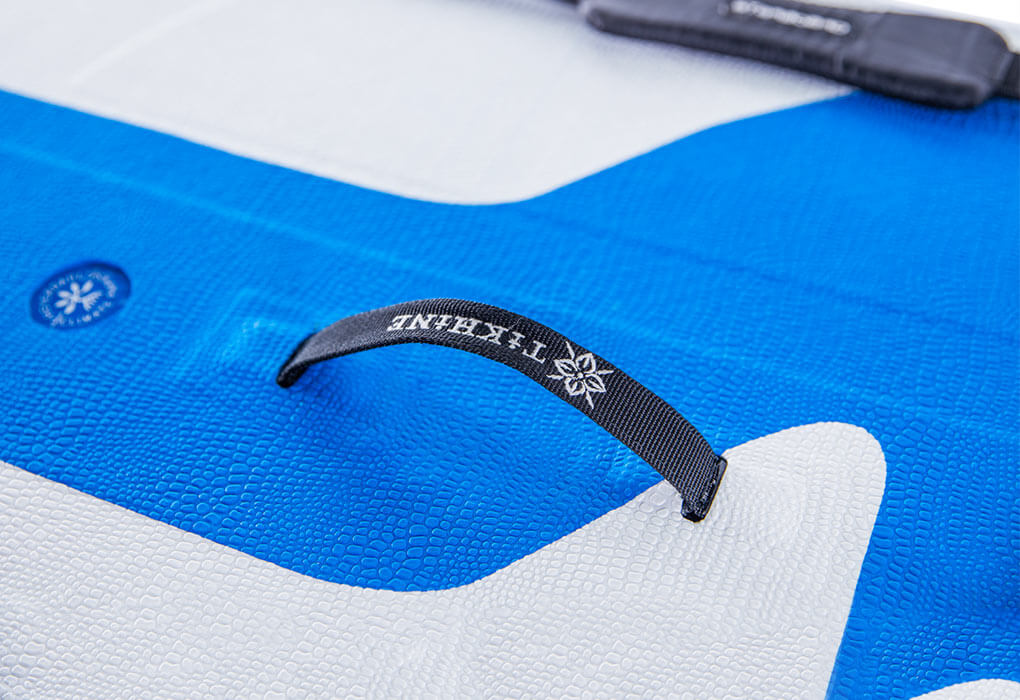 Bungee Tie Down
– On the nose for storing gear and supplies.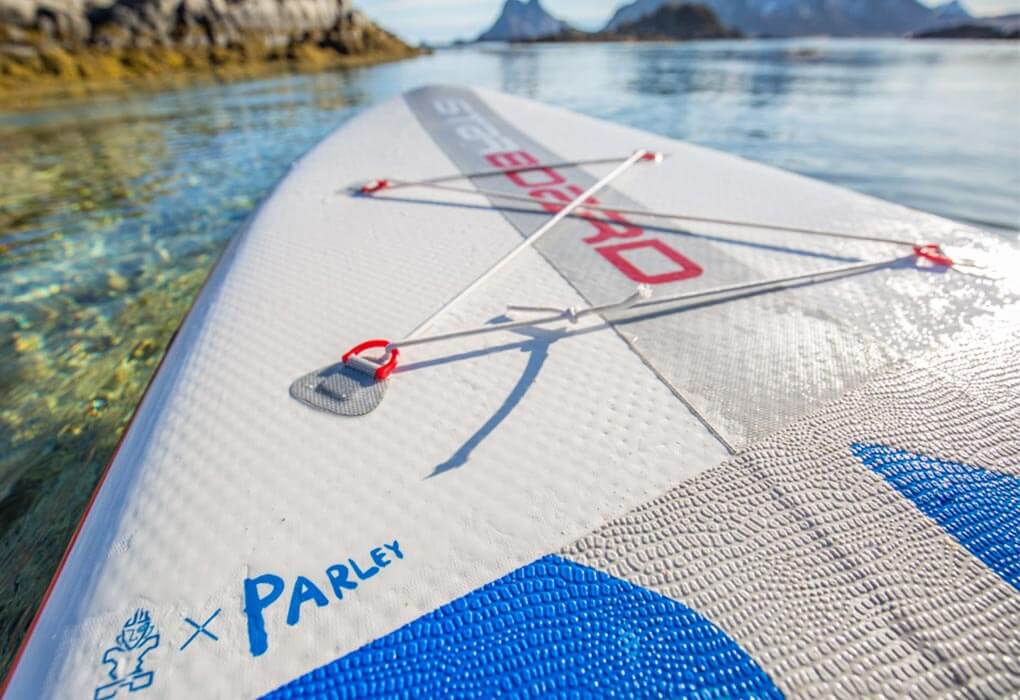 Free Lightweight Leash
– At only 70g, the leash is incredibly lightweight and discrete so that it doesn't interfere when paddling.
– Soft cushioning means it will compress and flatten when stood on.
– Easy to attach to the leash ring without needing any excess rope loop like on most other leashes.
– The leash cuff is made from Yulex, a natural rubber with 80% less carbon footprint than normal neoprene.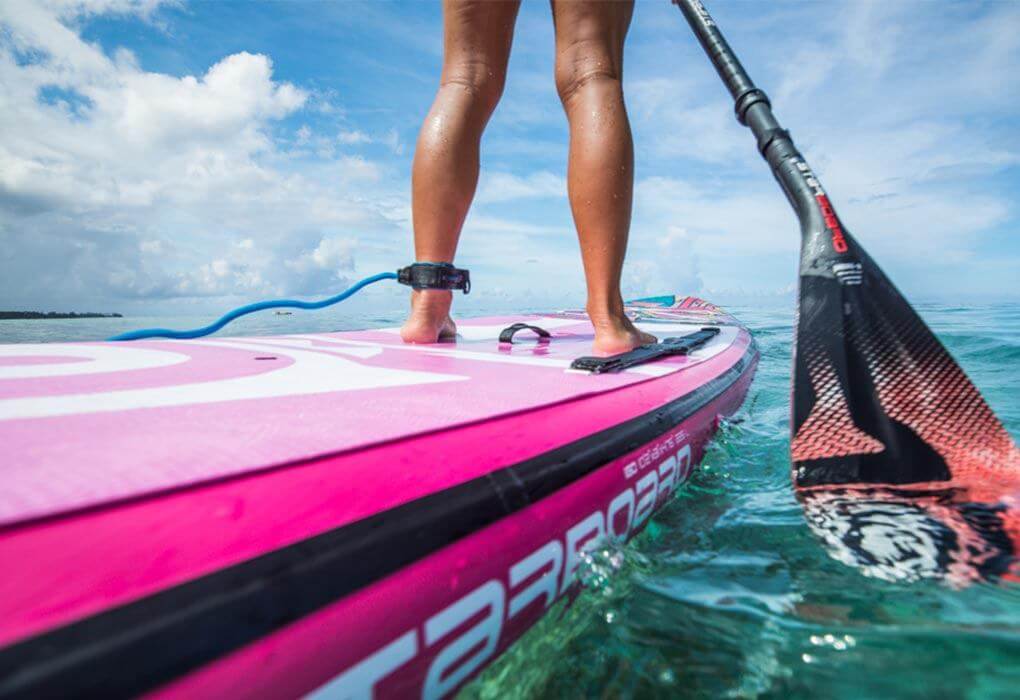 Paddle Holder
– Holds your paddle at the tail of the board for when you want to play, relax or perform yoga and fitness exercises without your paddle interfering or floating away.
– Can be used to carry the board as an extra handle.
– Removable velcro strap makes it quick and convenient to store your paddle.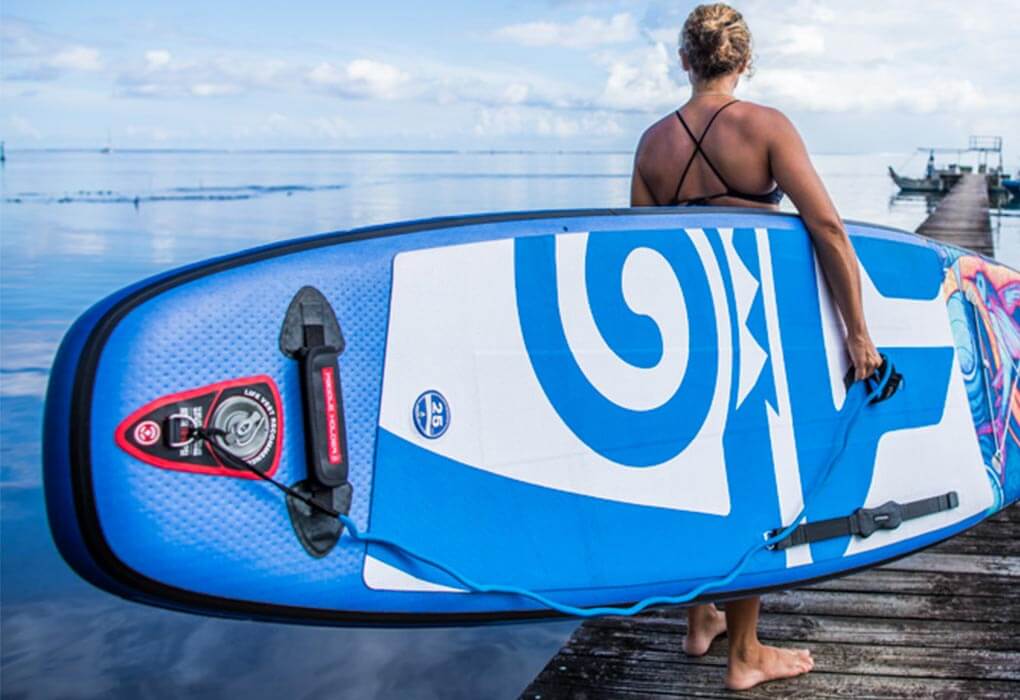 New Heat Welded Rail
Bonded For Life
– New welding technology turns 2 pieces of materials into a single solid unit resulting in an extra strong Mechanical Bond.
– A mechanical bond is stronger, lasts longer and better for the environment.
– Welding creates a complete airtight seam without the risk of glue weakening over time.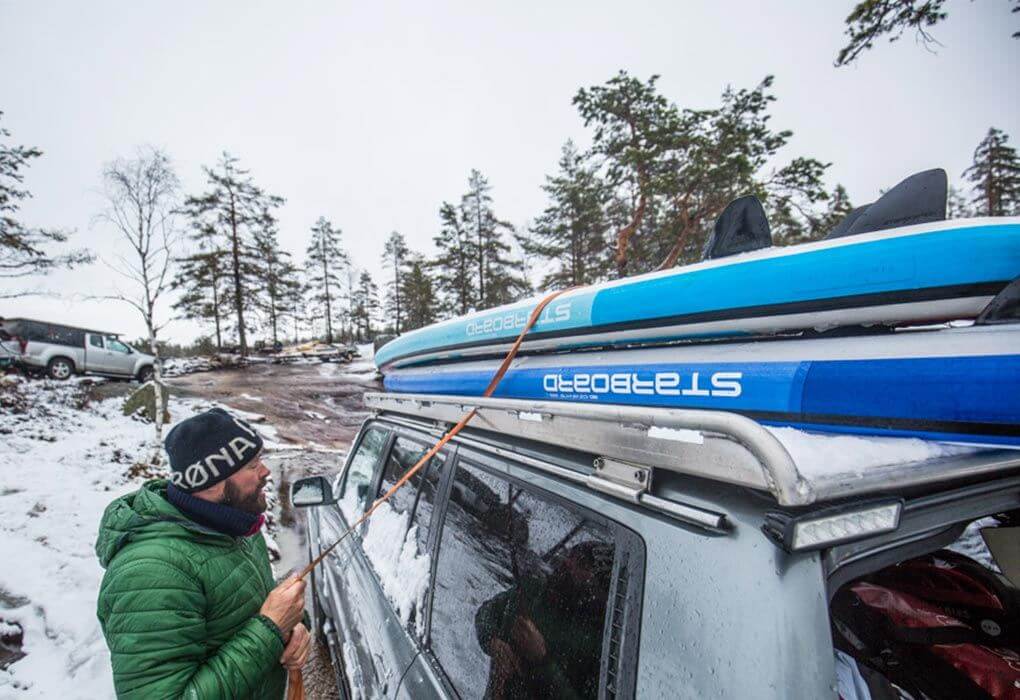 Deluxe Double Chamber
Safer, Stiffer, Lighter
-The Deluxe Double Chamber technology brings the inflatable boards one step closer to a hard board feeling.
– The Double Chamber stiffens the board significantly, thanks to the double side walls around the second chamber. The second chamber also offers extra safety floatation for any emergencies.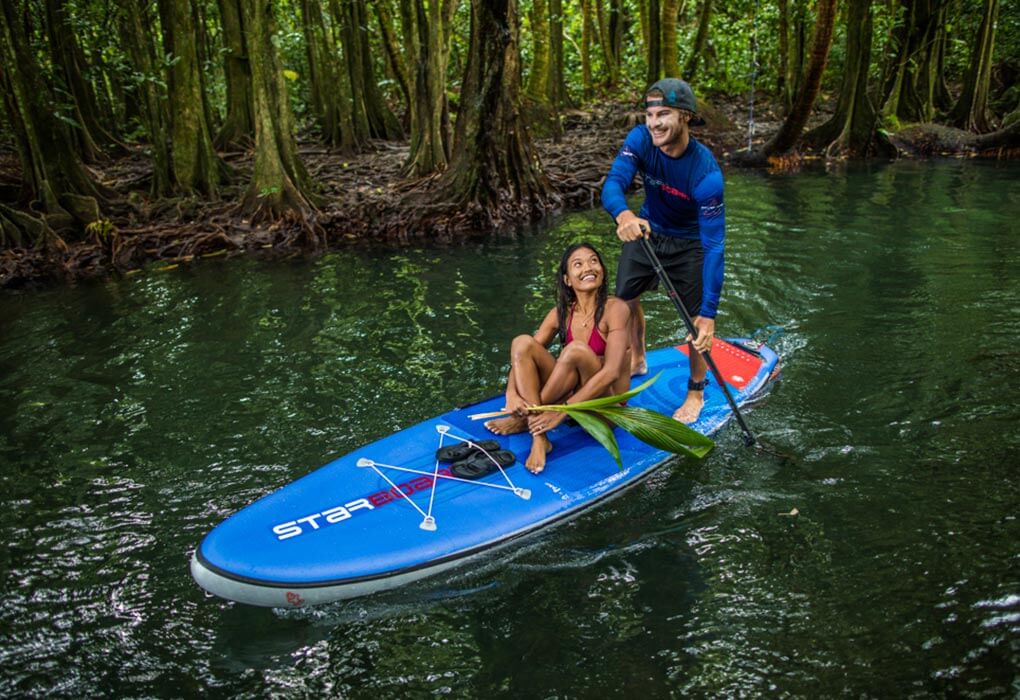 Zen Technology
A Solid Winner In Welded Technology
– Stiff and hard standing plates makes a solid winner at a lightweight. The Galvanized 2000 D rails and deck/bottom stringers set the ZEN further apart together with the breakthrough welded rail technology.