DO-IT-ALL SHAPE FOR ONE BOARD QUIVER
Core sizes from the most maneuverable 9'8" up to the 11'2" for easy glide and early takeoffs in waves. Narrow width for fast crusing reactive turning and straighter tracking.
WIDE NOSE
The fuller nose makes it easier to paddle onto waves and improves stability for nose riding.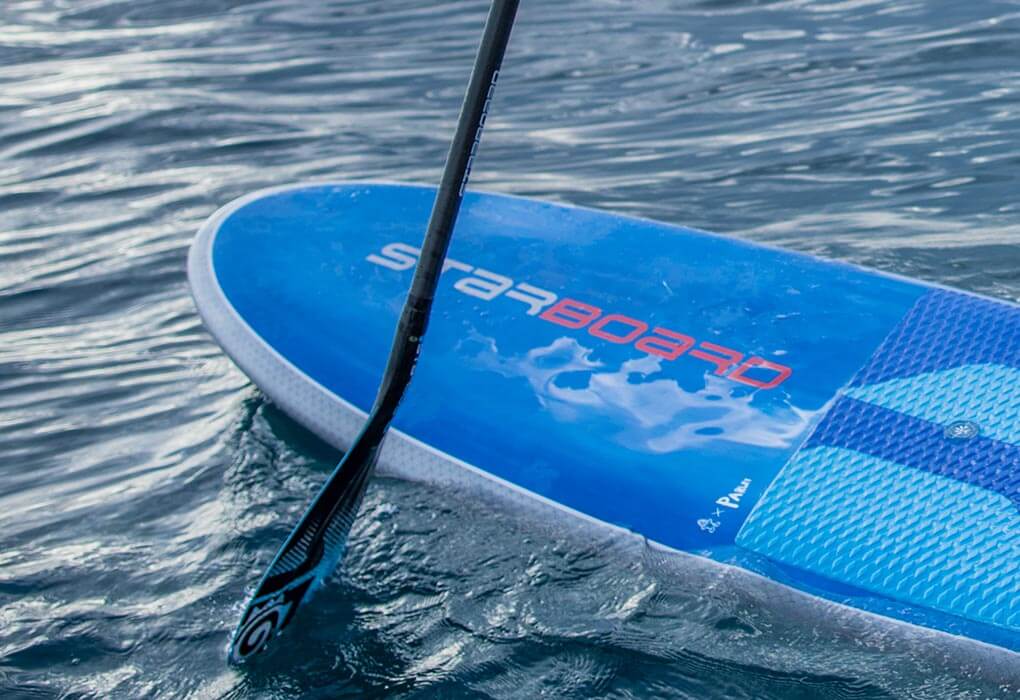 NOSE KICK
– Prevents the nose diving into waves and pitching.
– Provides lift when paddling in chop and back out over white water.
FLAT ROCKER IN THE CENTER
provides efficient glide and speed on flat water.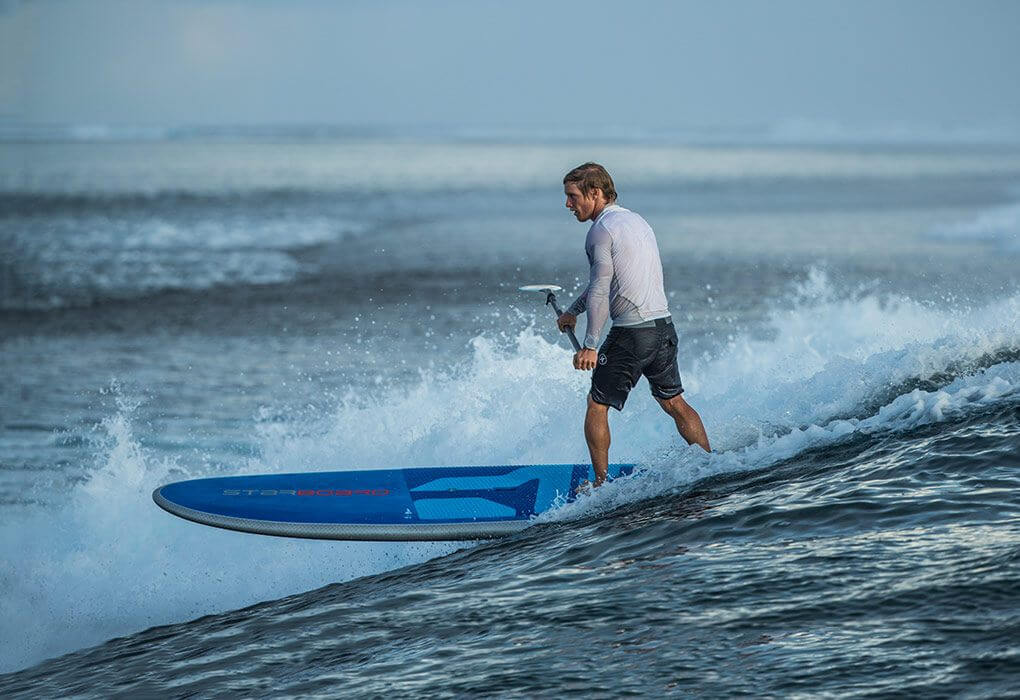 THINNED OUT RAIL
– The thinner rails make it easier to grip on the wave face and allow for more drawn out turns.
– Provides more response when turning as it less foot pressure to engage the rail.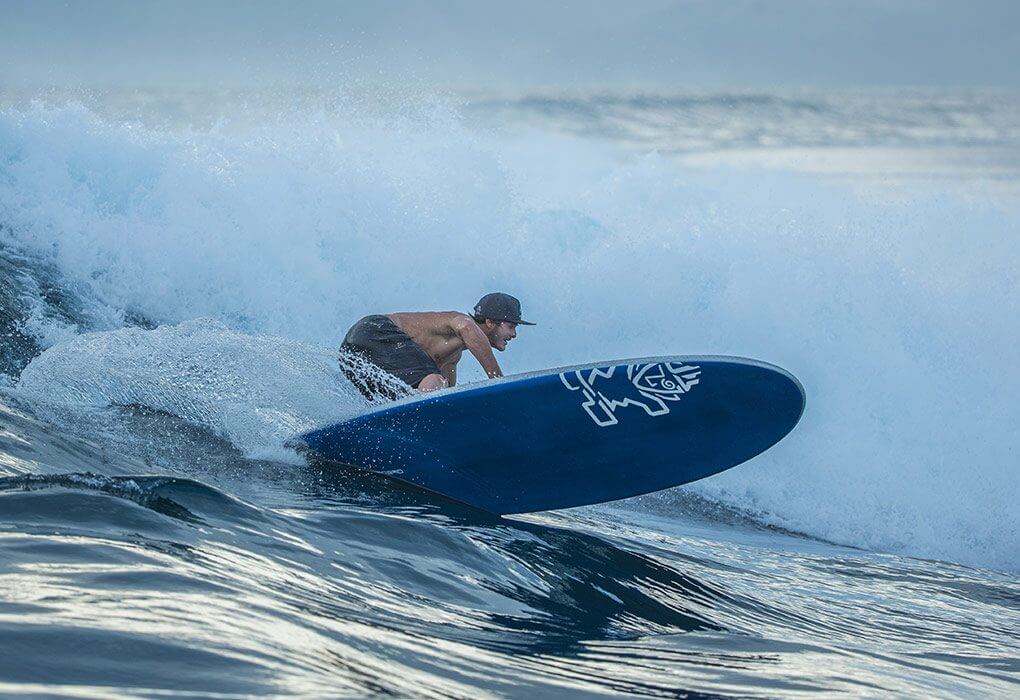 MODERATE TAIL KICK
allows for tighter turning when standing back on the tail, helping to turn with ease.
MONO TO DOUBLE CONCAVE
provides speed to catch the wave and then has sensitive rail-to-rail turning from the mid point.
STARLITE TECHNOLOGY
– Available in one best construction, Starlite.
– Scratch proof Parabolic Carbon Innegra rail.
– A combination of different fiberglass densities wrap the entire hull for strength and durability.
– Australian pine on standing area for extra impact resistant and rigidity.