PERFORMANCE SHAPES FOR SERIOUS RIDERS SEEKING WORLD-CLASS WAVES
The new shorter outline makes it possible to ride a smaller board with more reactivity. Thinner rails give more control & response to generate more speed. Channeled tail gives bite and drives out of turns. All sizes feature diamond grooved traction pads with tail kick pad with raised center ridge.
SHORTER NOSE OUTLINE
– Feels more compact and maneuverable to pivot without the nose catching through the turns.
– Feels more stable despite being shorter due to less curve to rock from nose to tail.
"The new shorter nose shape made a night and day difference in the added performance." Sean Poynter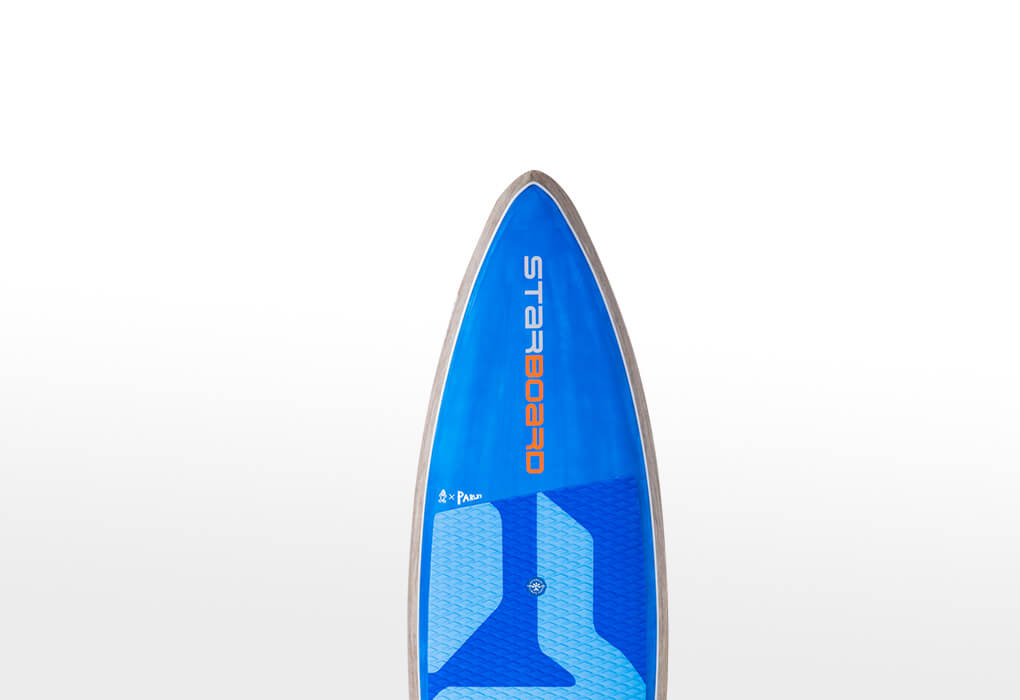 THINNER AND SHARPER RAILS
– For extra control and quick turning on rail.
– Requires less foot pressure to maneuver.
– Lower volume rails sit lower in the water adding stability.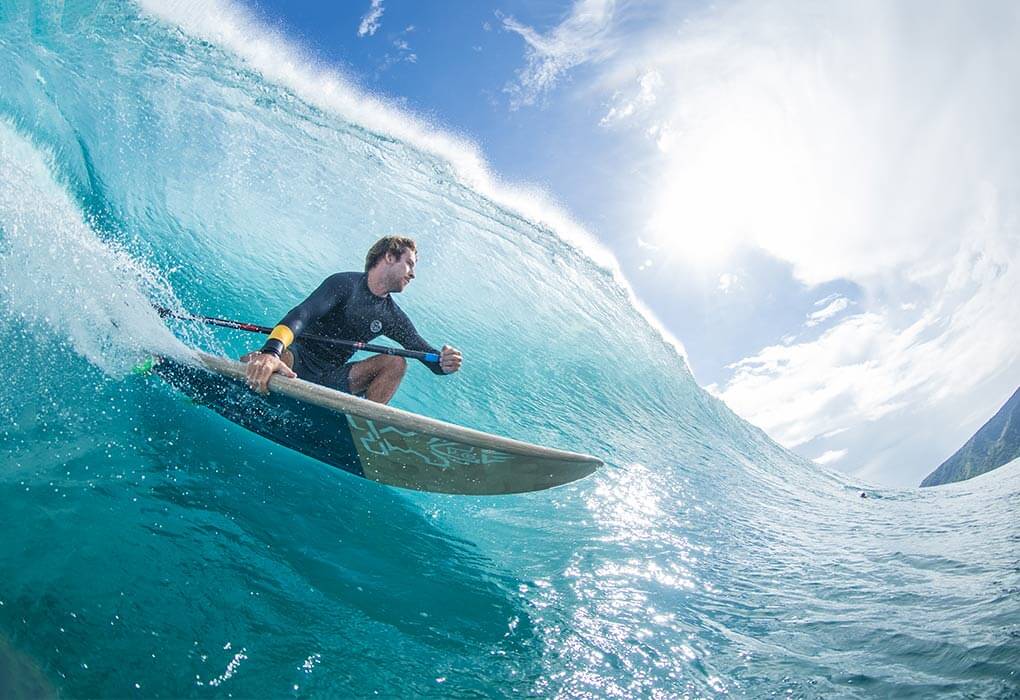 KNIFY RAILS
to avoid catching white wash and improved control.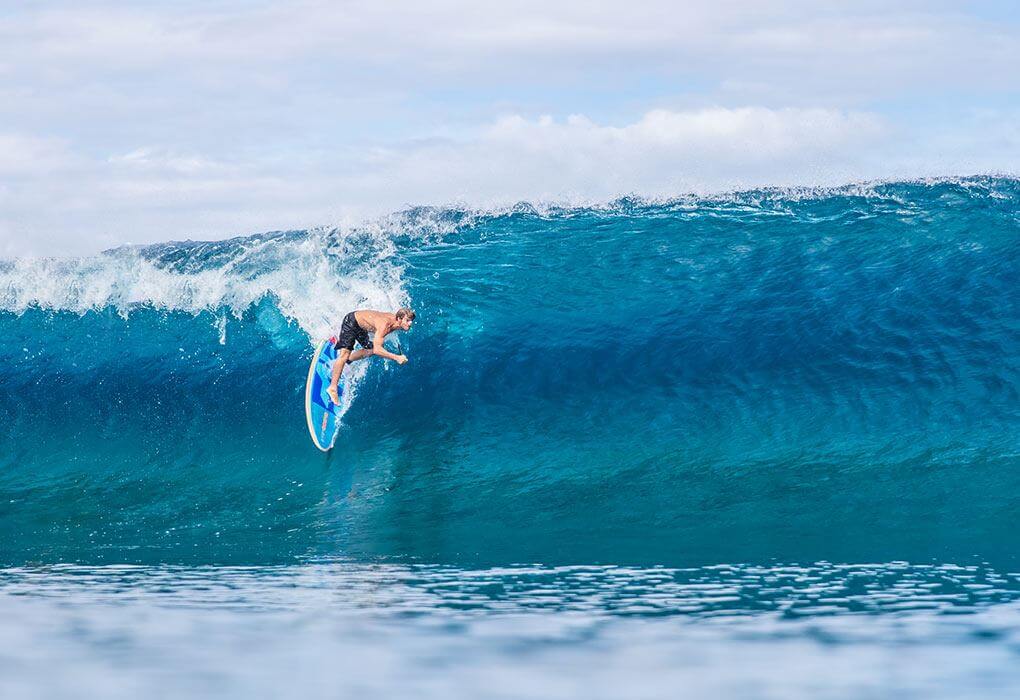 PULLED IN TAIL OUTLINE
helps fit in the pocket of the wave for late take-offs and provides faster response in turning.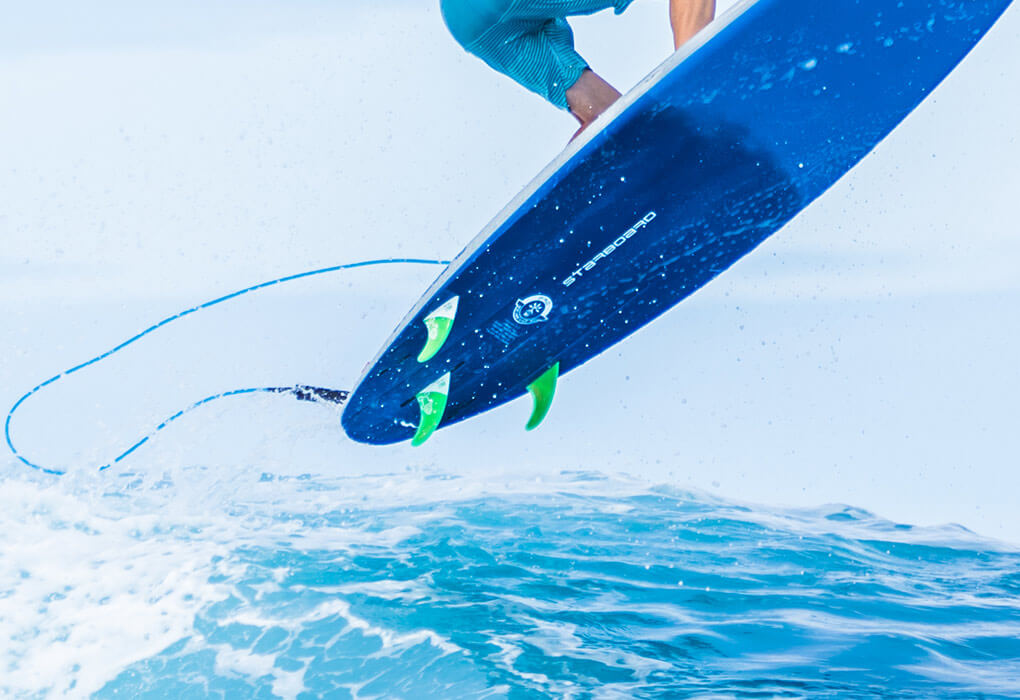 FLAT STANDING AREA
helps hold a wider stance for extra stability in choppy water.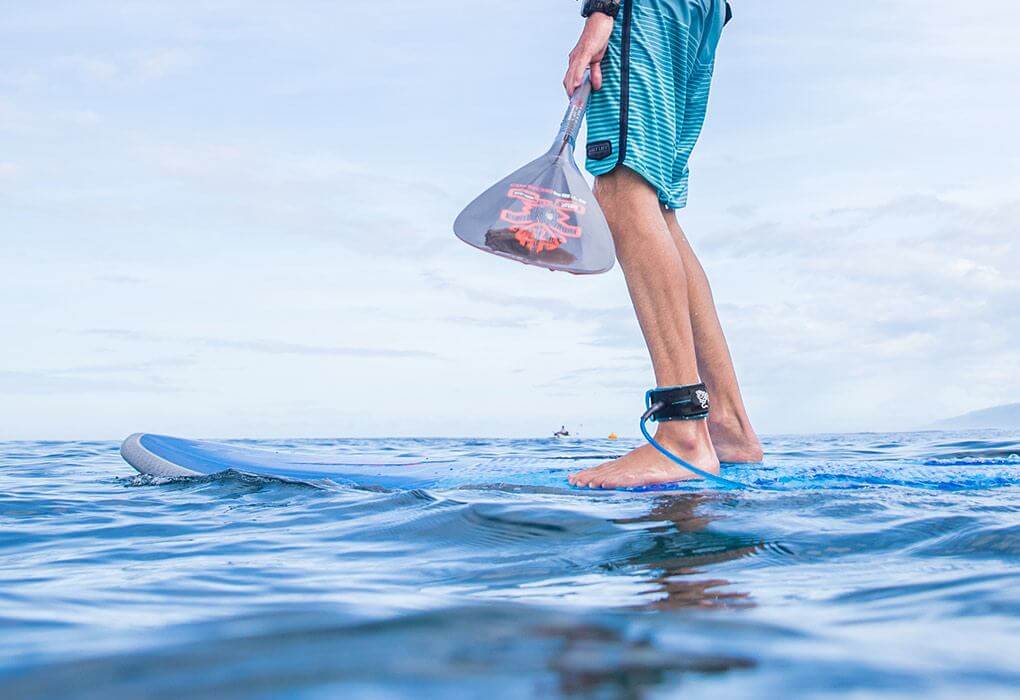 CONSTANT ROCKER CURVE
– For a combination of speed and maneuverability.
– Curved nose rocker allows to drop into steep waves without the nose diving.
– Curved tail kick offers fast reactive turning and projection to go vertical.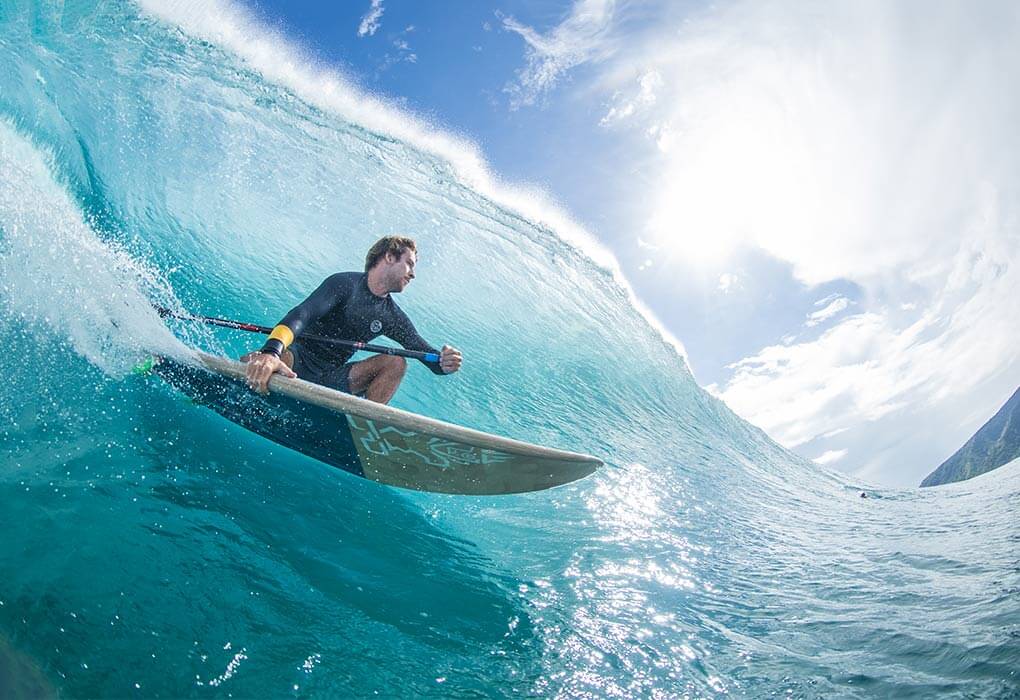 SINGLE CONCAVE
provides lift, drive and control at high speed.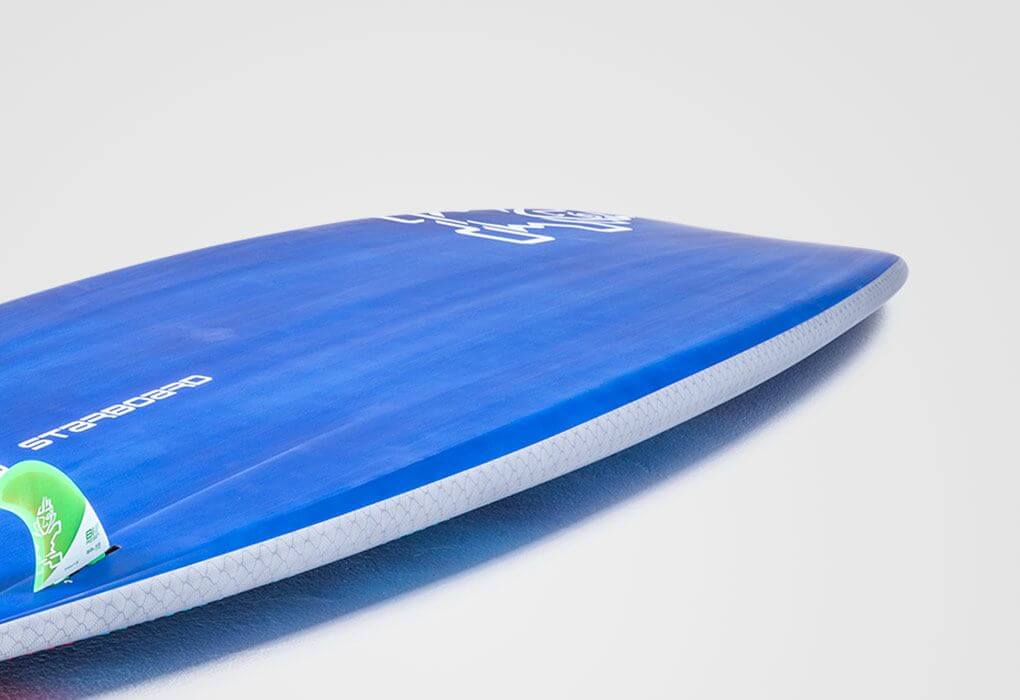 NEW CHANNELED TAIL
– Provides speed, grip and drive for high powered maneuvers.
– Channels are positioned precisely close to the fins for maximum control & drive.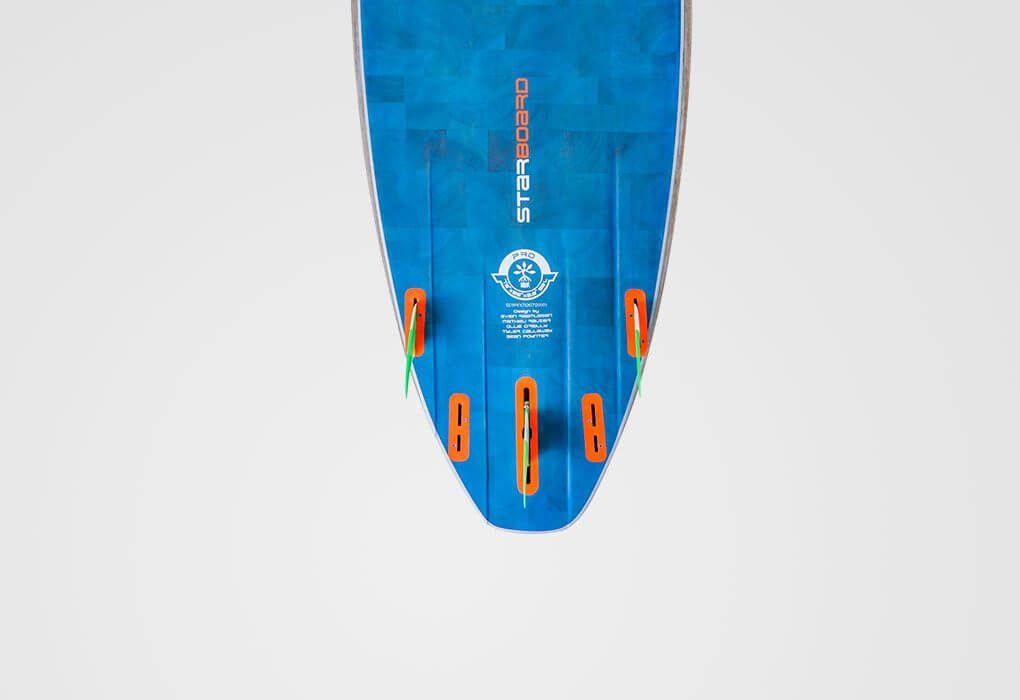 FIN SET UP
– Quad and thruster set up options available to suit different riding styles and conditions.
– Fins are positioned close to the rails for quick and sharp response when turning.
– V shape bottom between fins gives sensitive rail-to-rail transitions.