SUP SURF – SUP FOIL – WINDSURF – WIND FOIL
The HYPER NUT's wide nose and tail make it a stable shape to get up and riding early. Its short length provides precise trim control allowing you to stand in one position to pump the board for speed. Size range accommodates an array of rider weights and abilities. The smaller sizes (6'10"&7'4'') are suited to lighter and more advanced riders while the more stable 8'0" make it accessible for heavier riders and those learning the essentials of foil riding.
*All model available in both 4in1 option and SUP only option. The dedicated SUP (surf and foil) option is slightly lighter as it removes the special foot strap inserts and mast track for windsurfing.
4IN1
Windsurf – Wind foil – SUP surf – SUP foil
FOIL BOX POSITION
The 4in1 hs the foil box slightly further back, optimized for windsurfing and wave riding. The SUP foil being further forwards accommodates more for downwinding foiling.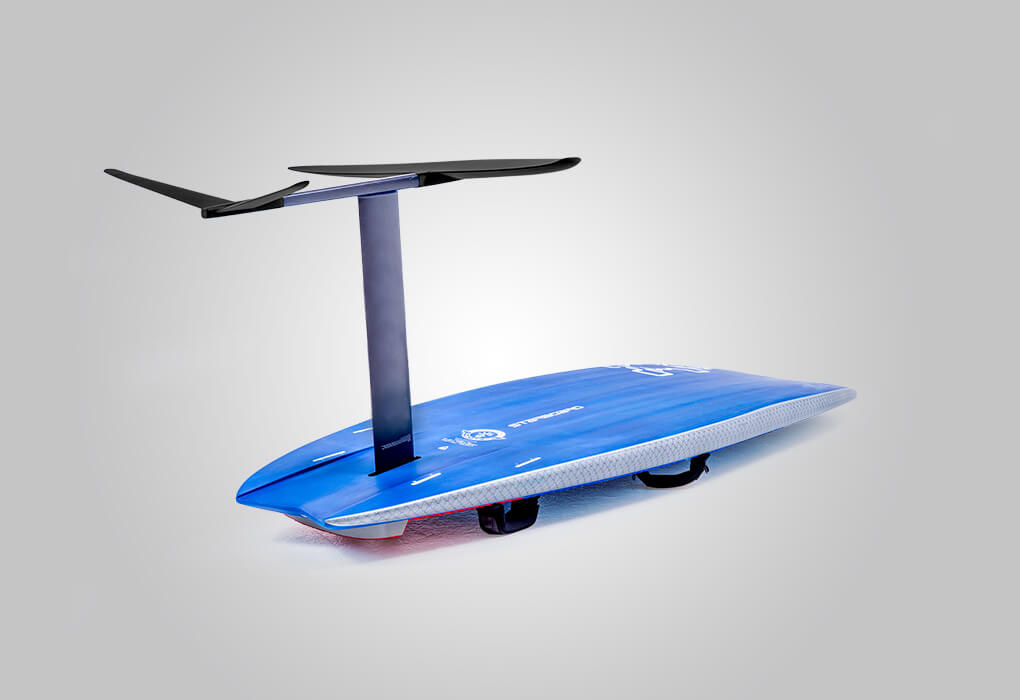 2 FOIL OPTIONS IN 1
It is now possible to install universal foils that accommodate both the Mast Plate foil mount and the Deep Tuttle mount. Using our lightest weight Starboard 8" US Box, we now offer the sliding plate mount option, with the flexibility to slightly adjust the foil forwards and back to suit riding preference. A foil box cover is supplied so you can surf the Hyper Nut normally without the foil.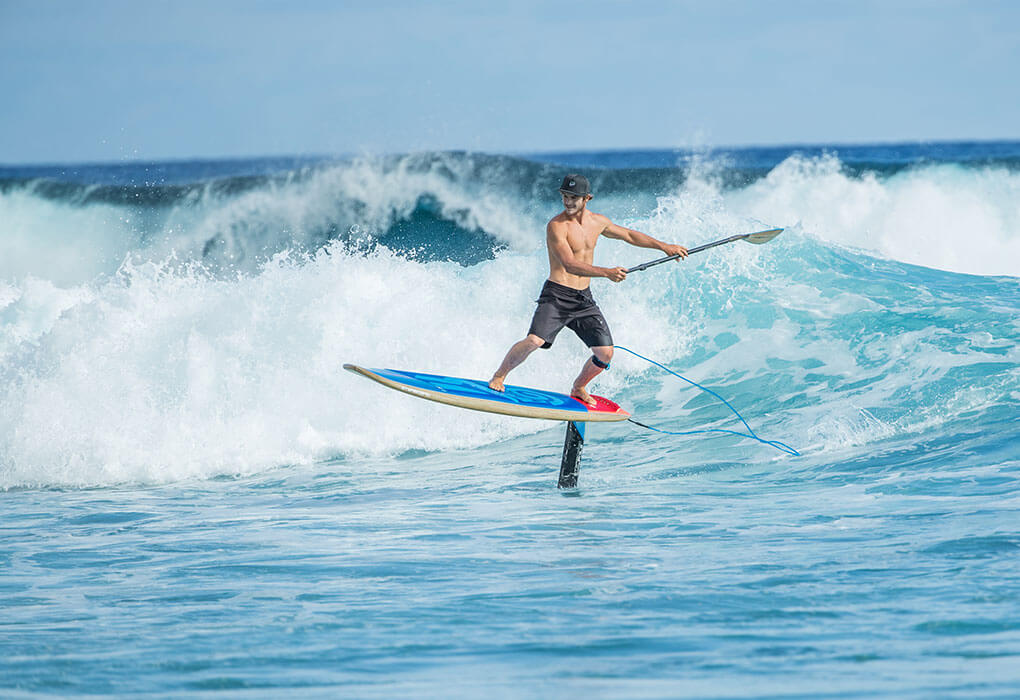 3 FOOT STRAP POSITIONS
Windsurf sailing – occupy the outside rail inserts, featuring extra carbon reinforcements for impact resistance.
Center foot strap – for wave riding, with flexibility to adjust the straps forwards and backwards. (Many riders use the foil screw to mount the rear strap)
New angled wave riding – allows you to have your front foot on an angle, essential for wave sailing.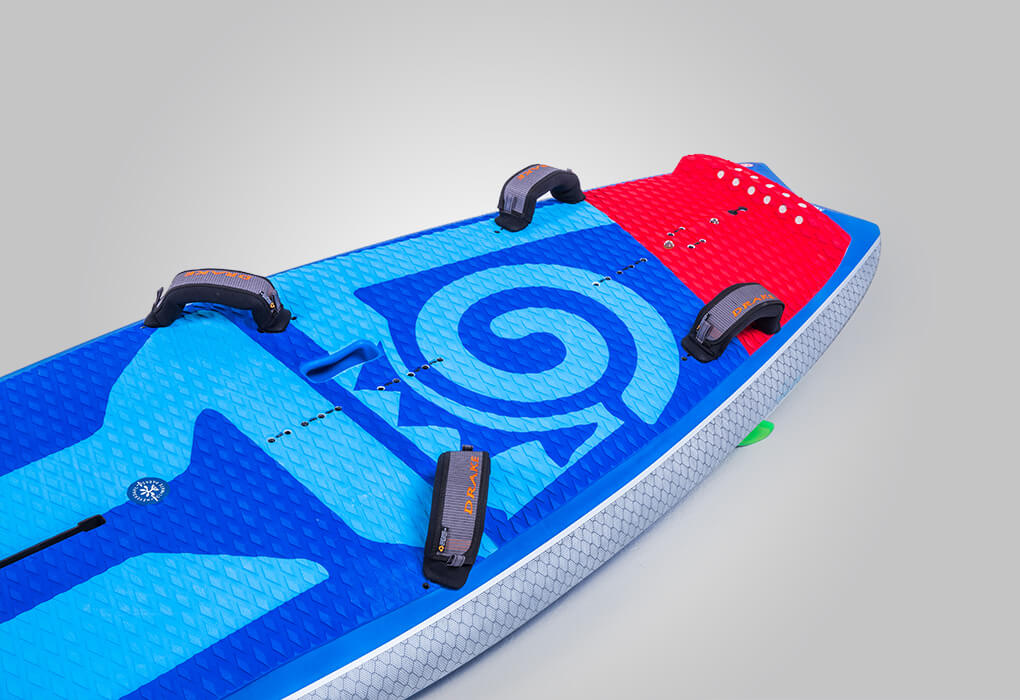 THE INVERTED NUT RAILS
for insane acceleration and tight turning.
CHANNEL BOTTOM SHAPE
creates a flat spot in front of the fins for extra acceleration.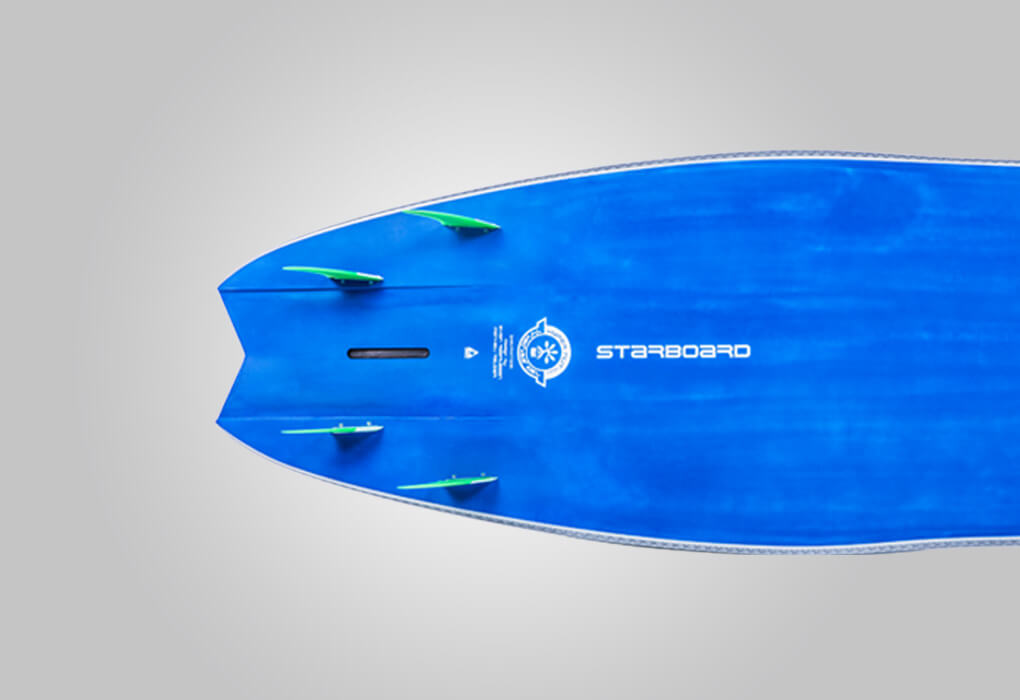 ACCESSORIES
All 4in1 models feature a coiled leash, 2 foot straps, 4.7" and 4.5" fins for SUP wave riding & extra 5" front fins for extra drive when windsurfing in waves, its a real deal for versatility!