THE FRIENDLY FUN BOARD THAT MAKES ANY PADDLER FEEL PRO
The perfect introductory board for first time paddlers who want to paddle fast and stay dry. A progressive, versatile shape sporting a big bottom concave and boxy rails for unmatched stability, speed and glide potential. The size ranges from length 12'0" to 9'4" accommodates all rider weights and abilities. The bigger sizes offer the most stability from the wider outline, while the shorter narrower boards are suited for lighter riders offering greater tracking and maneuverability. It's one of the best SUP experiences you can have on flat water or with light wind chop.
SHOULDER CARRY STRAP
– Easier to carry as the board simply hangs effortlessly on the shoulder.
– Wide extra padded shoulder strap for extra comfort.
– Frees up your other arm to multi-task, hold your coffee, a paddle, or phone.
– When not in use, the elastic bungee sits flat on the board so it doesn't drag in the water.
(Available only on Tikhine models)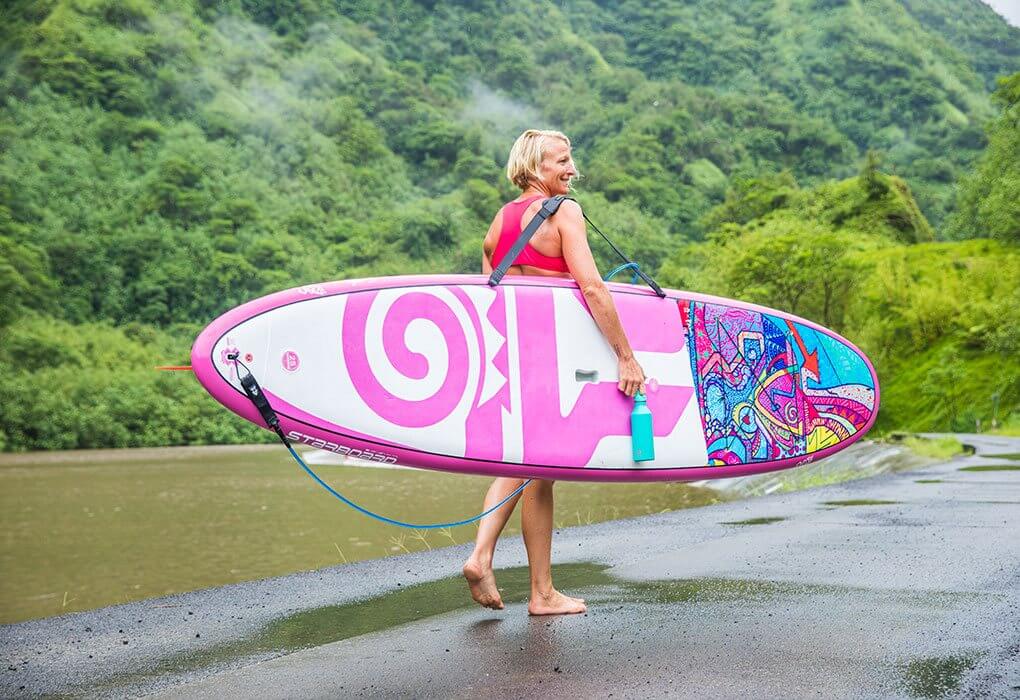 BUNGEE TIE DOWN
on the nose for storing your gear.
(Available only on Tikhine and ASAP models)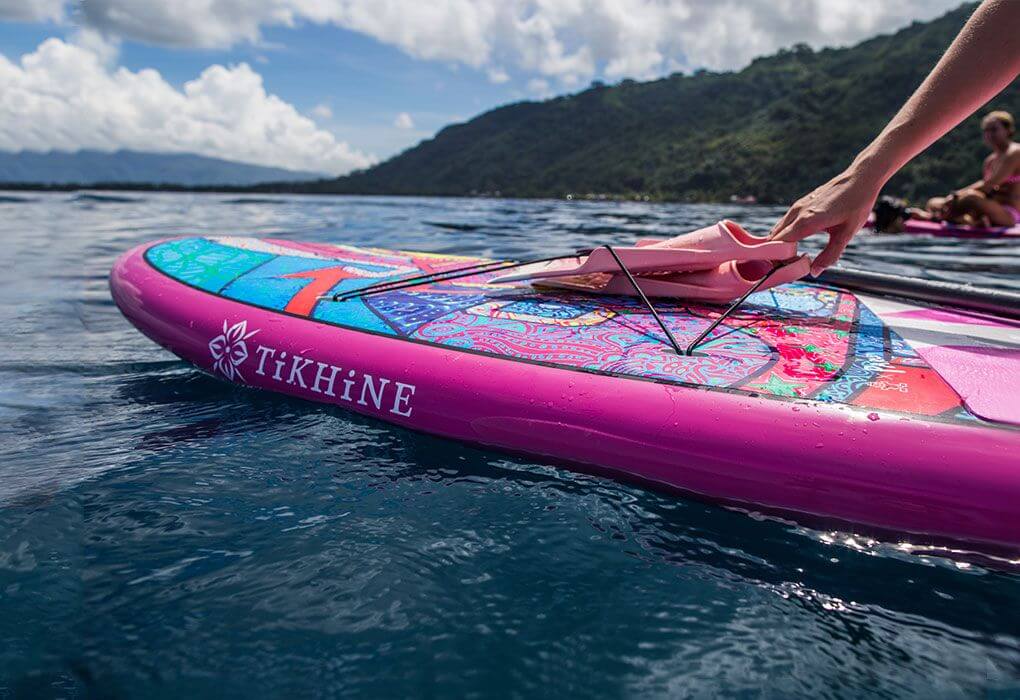 FCS INSERT
to attach accessories like a mobile phone or GoPro.
(Available only on Tikhine models)
MATCHING TIKHINE PADDLE
Get the complete Tikhine set with the different matching Tikhine paddles. Coming in the new Tiki Lite technology.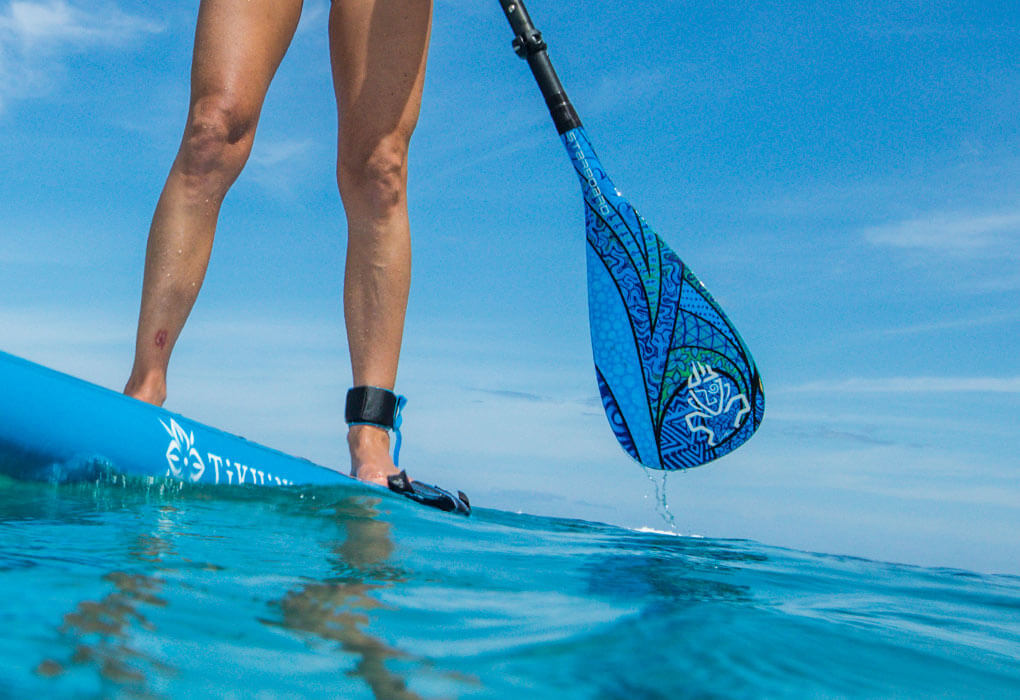 DEEP CENTER CHANNEL
creates a flatter middle rocker for the most efficient and long-lasting glide,
similar to our award winning Allstar race boards.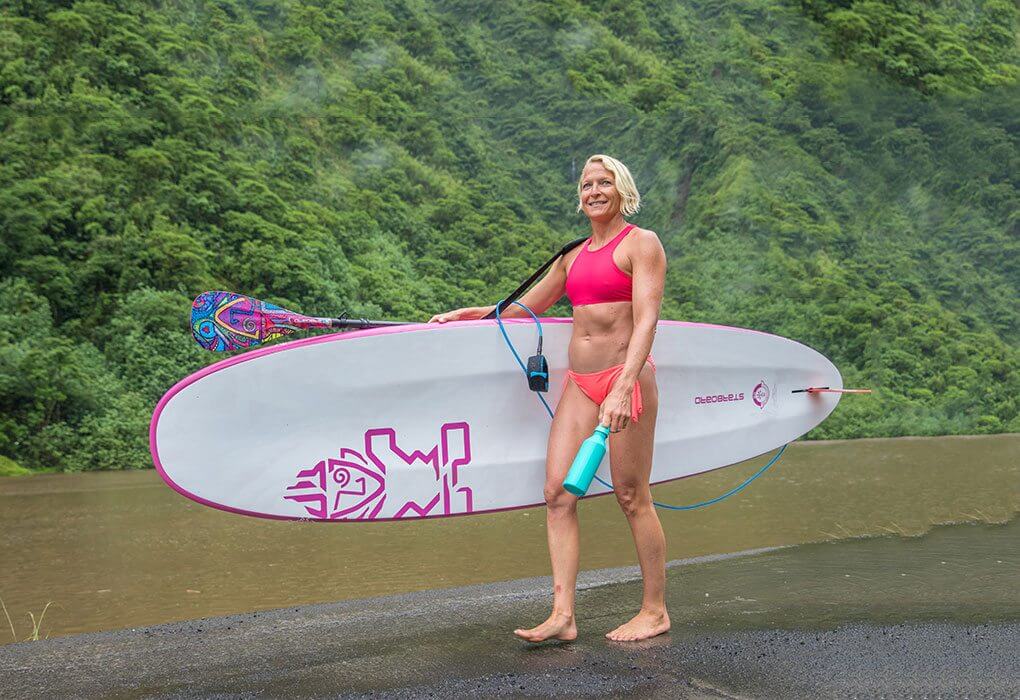 BOTTOM SIDE PLANE
creating a stable platform for unmatched balance. Its really the catamaran concept with volume further out from the middle enhancing stability. Larger sizes perfect for yoga and fitness.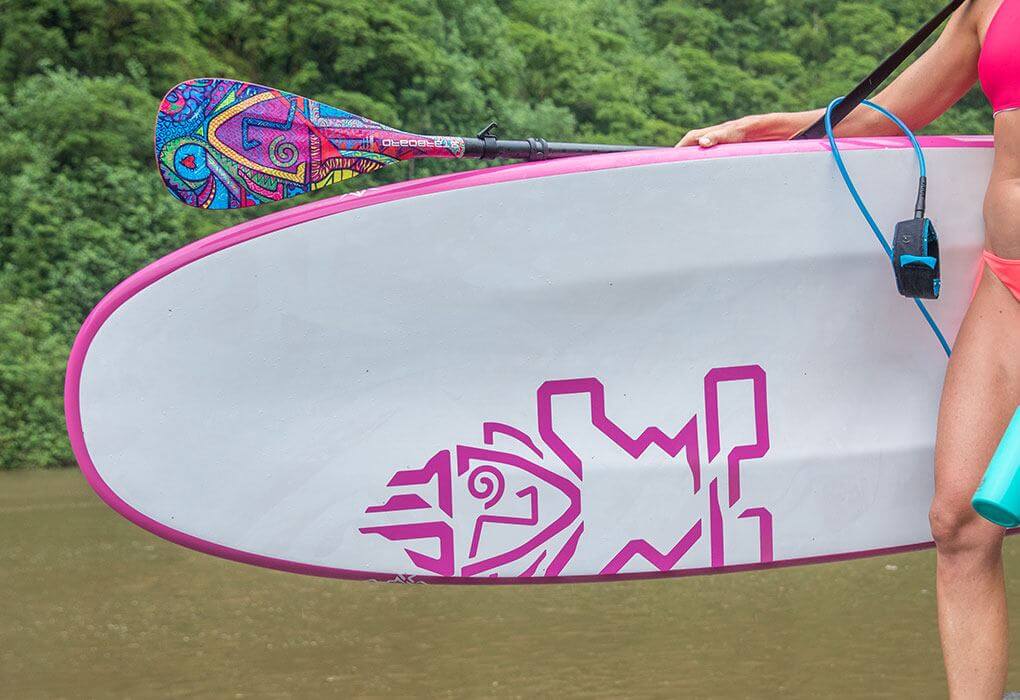 WIDE TAIL AND NOSE
provides an entirely smooth and balanced trim for efficient paddling over distance. You can step back for a snap turn or count on the nose area for added stability in chop.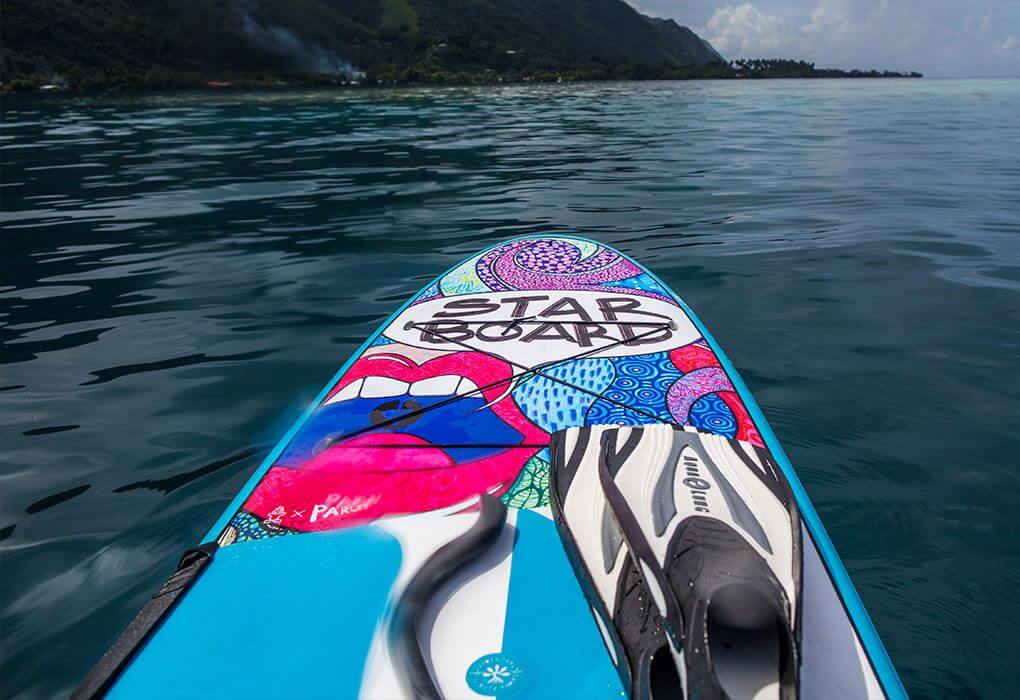 THE BOXY RAILS
increases stability of the board and limits water flowing onto the deck, keeping feet and gear dry, essential in cooler climates.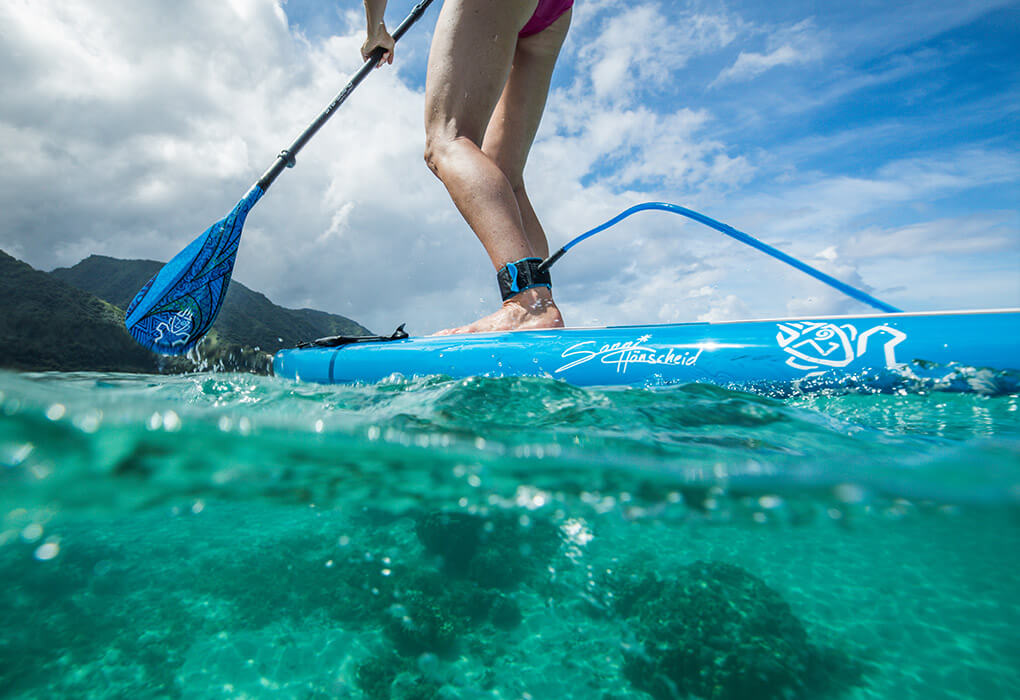 FAR BACK FIN BOX POSITION
improves tracking and reduces the amount of times you have to switch the paddle from side to side when paddling. The further back the fin sits in the box , the more directional stable the board will become.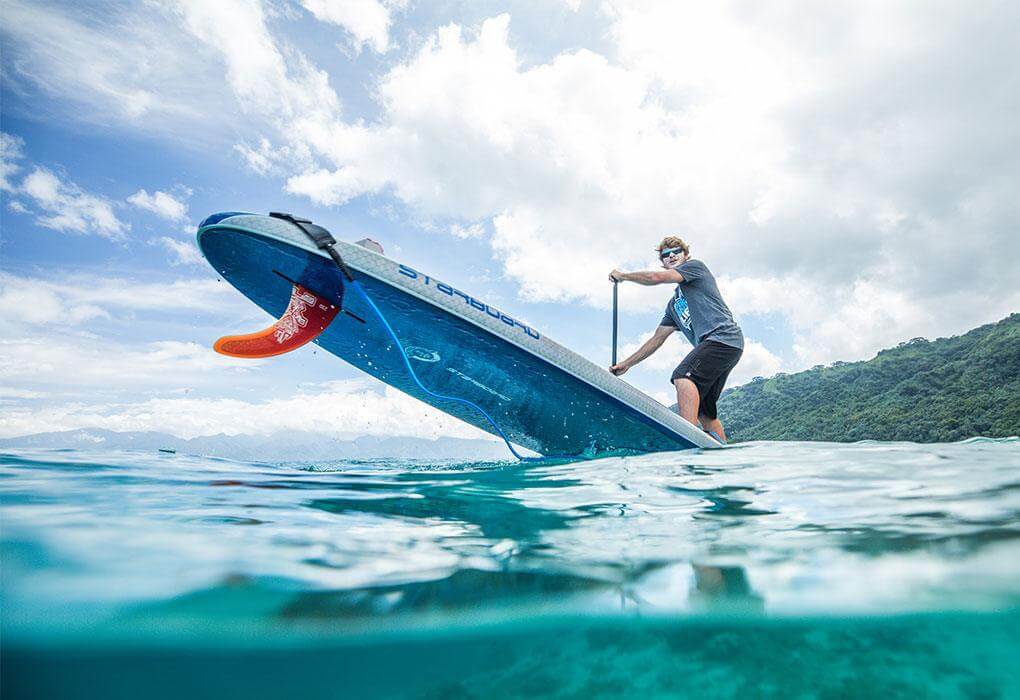 FLAT STANDING AREA
for extra comfort when paddling and doing yoga.