MORE PERFORMANCE, MORE STABILITY, MORE WAVES
The wave-ripper for real-world riders. Floaty, fun, and the king of catching waves. You'll make any kind of mush highly surf-able with this shape.
WIDE ROUNDED NOSE
makes it stable to ride the nose.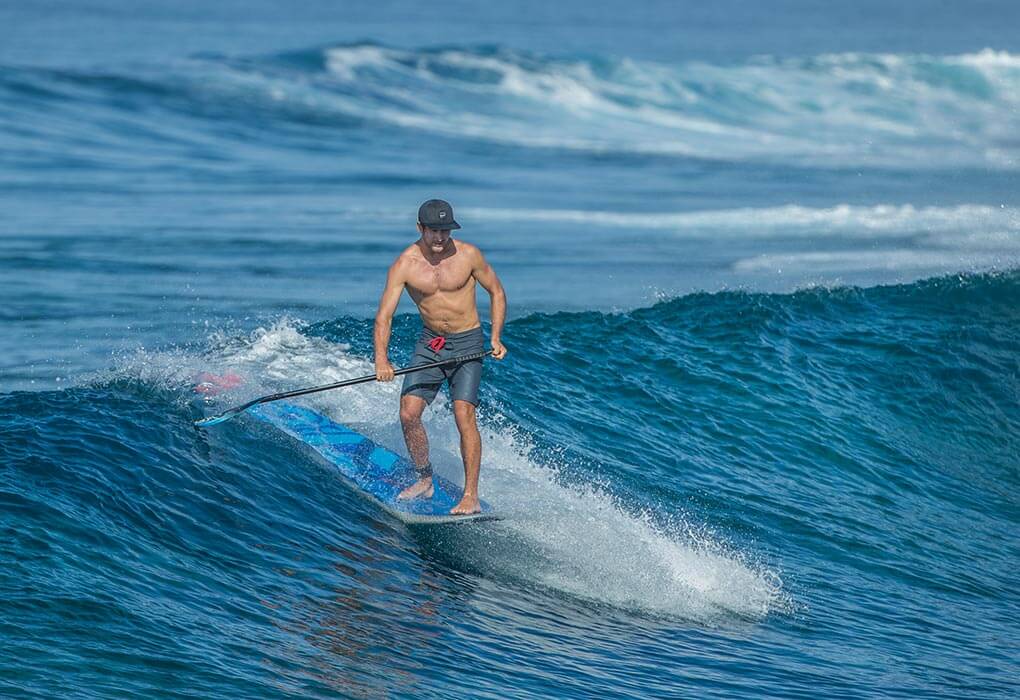 NOSE KICK
prevents the nose from diving when getting into waves and paddling in choppy water.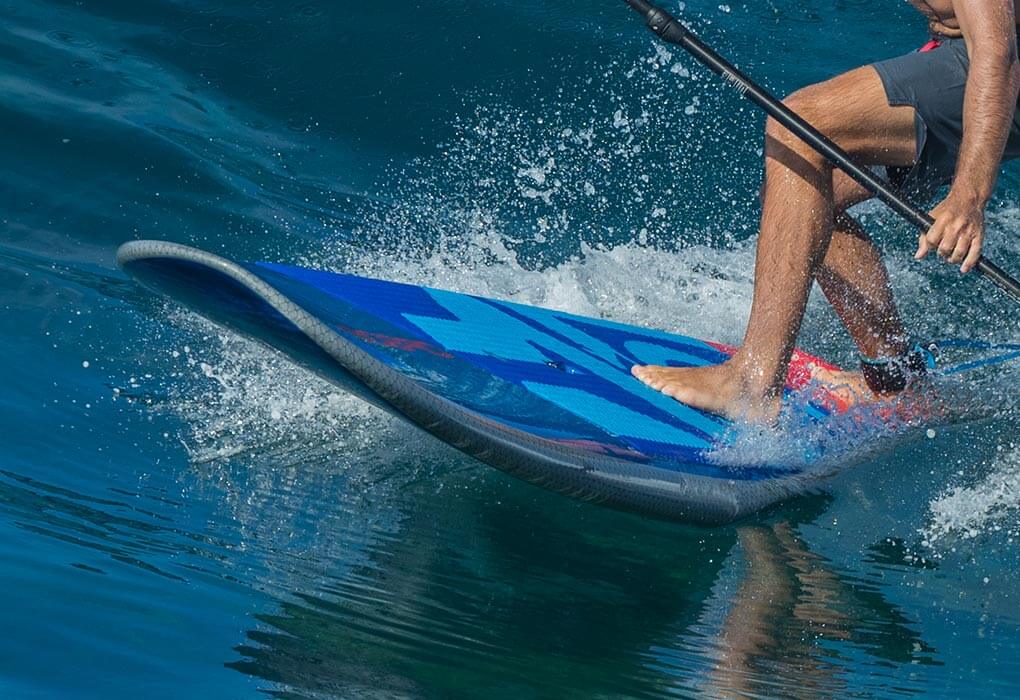 MONO TO DOUBLE CONCAVE
provides speed to catch the wave and then has sensitive rail-to-rail turning from the mid point.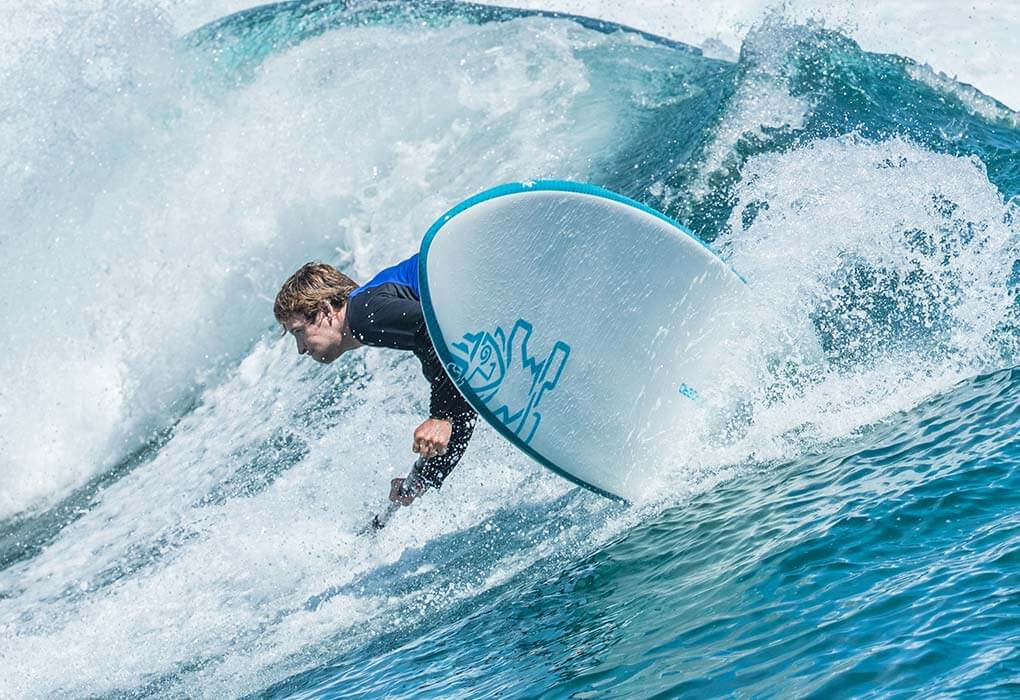 THIN RAIL
to make turning easy and sensitive in the waves.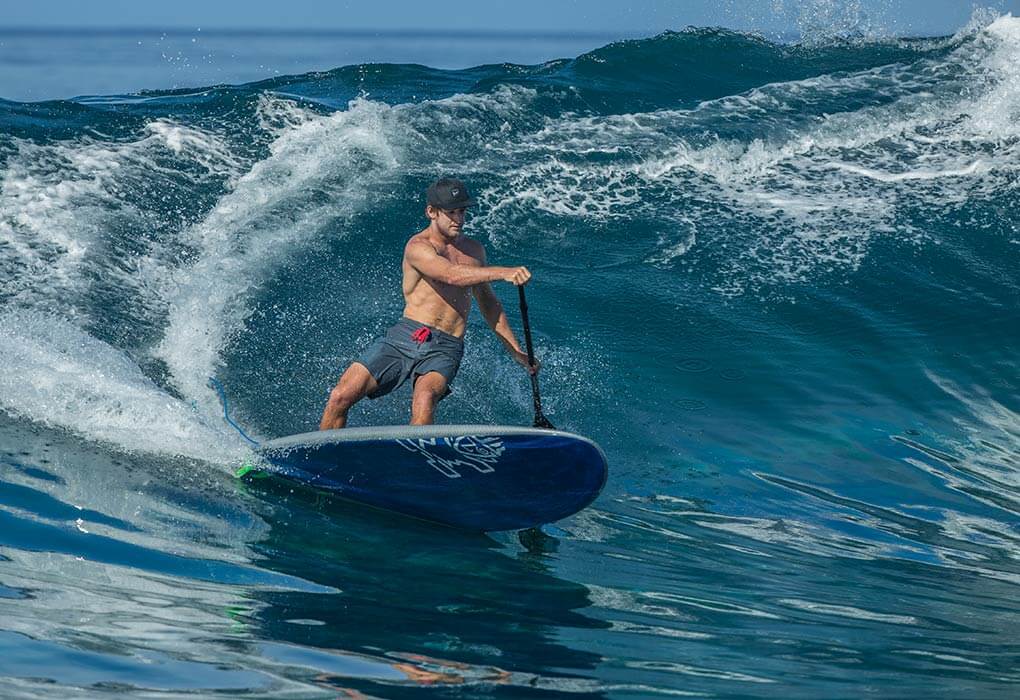 FLAT STANDING AREA
allows to have wider stance for extra stability in chop.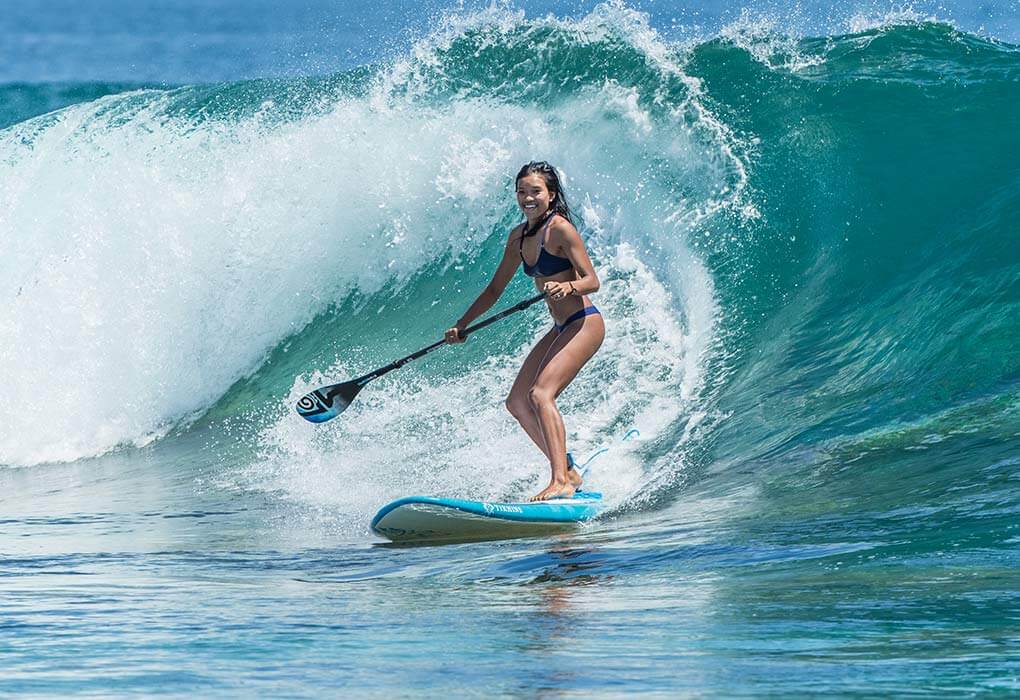 WIDE ROUNDED TAIL
improves stability when stepping on the board to turn. It also gives release out of turns.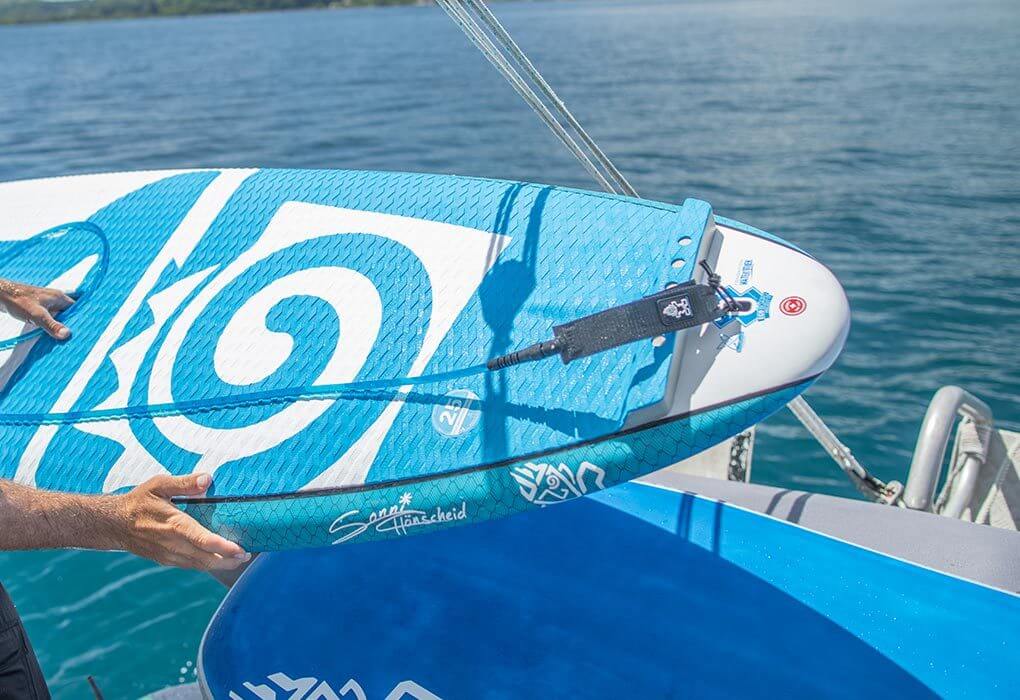 V TAIL
for reactive pivot turning on the tail.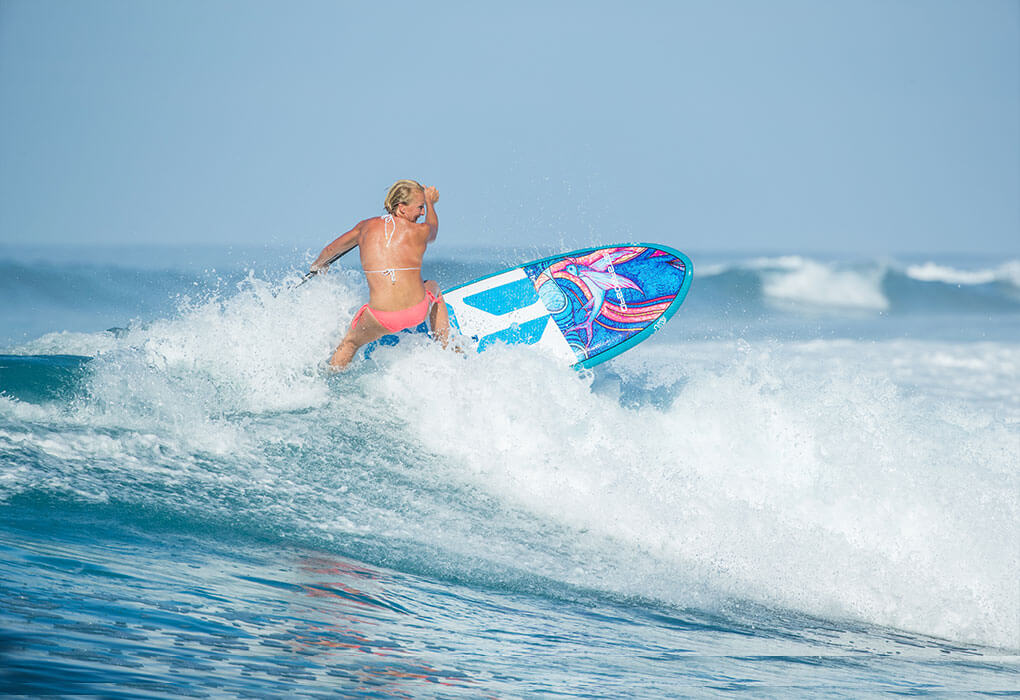 FIN SET UP
Thruster fin set up provides comfortable straight line tracking on flat and gives drive and control in surf
(Pocket Rocket allows both thruster and quad set up. Quad fin set up uses 4 side fins and gives fast acceleration and instant down the line speed as it does not have drag from the larger centre fin.)