Instant acceleration. The highest cruise speed and amazing top end speed.
Easy buoy turning. With built-in Tail Kicker.
Raised rail profile. For more pop in flat water and more control in chop.
Carbon Sandwich. Available in the lightest, fastest and strongest Carbon Sandwich Technology.
Target rider: All riders up to 115 kg.
Key features: Dug out rails, efficient drainage system, refined nose shape with optimized nose volume. Thicker profile and sloped tail with a flatter tail concave.
Conditions: The fastest board in flat waters!
[stark_headline title="Constructions"]
Deluxe Double Chamber Inflatable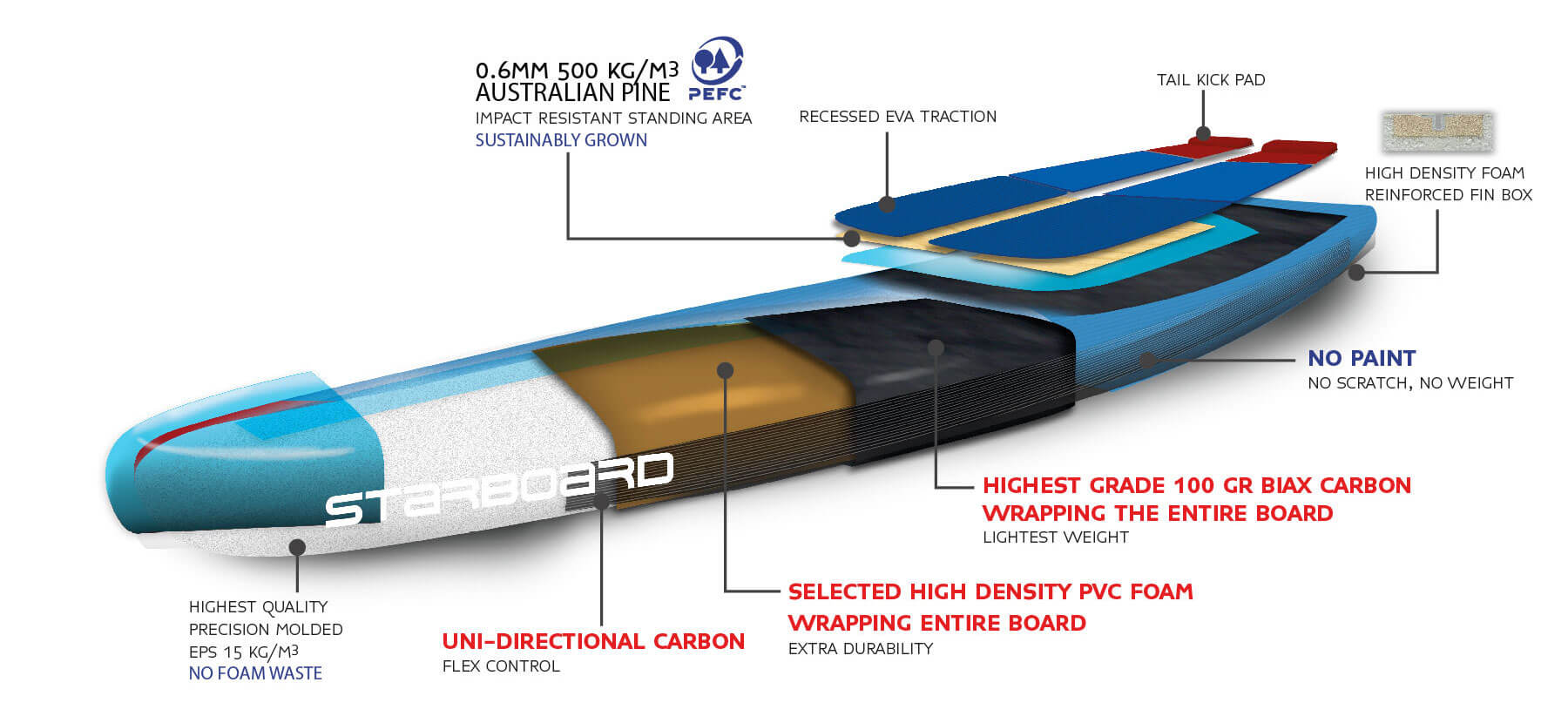 • LIGHTEST WEIGHT
• EXTRA DURABILITY
• FLEX CONTROL
[stark_headline title="Board Weight"]
 Weight:
14'0″ X 25″ – 29.2 lbs
14'0″ X 23″ – 27.8 lbs
14'0″ X 21.5″ – 26.6 lbs
*Weights are +/- 6%