Dedicated high performance for surfing. Short length and narrower width increases speed, responsiveness and acceleration to throw the most radical maneuvers.
Maximum maneuverability, speed and control for higher skilled riders. Scaled up PRO riders shapes gives PRO performance to all rider weights.
Thinner rails, narrow outline. Low volume and fine rails totally aimed at highest surfing performance.
Target rider: Intermediate to high skilled riders up to 115 kg.
Key features: Narrow outline with thinner rails for rail-to-rail transitions and generating more speed. Pointed nose and squared tail. Tail kicker pad to push turns. All feature diamond grooved traction pads with tail kick pad with raised center ridge.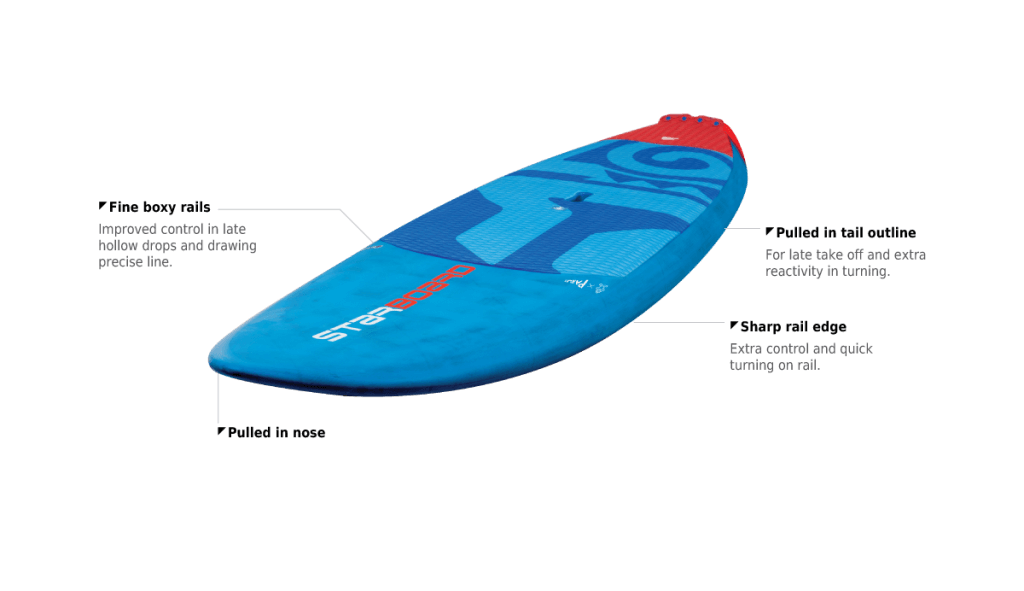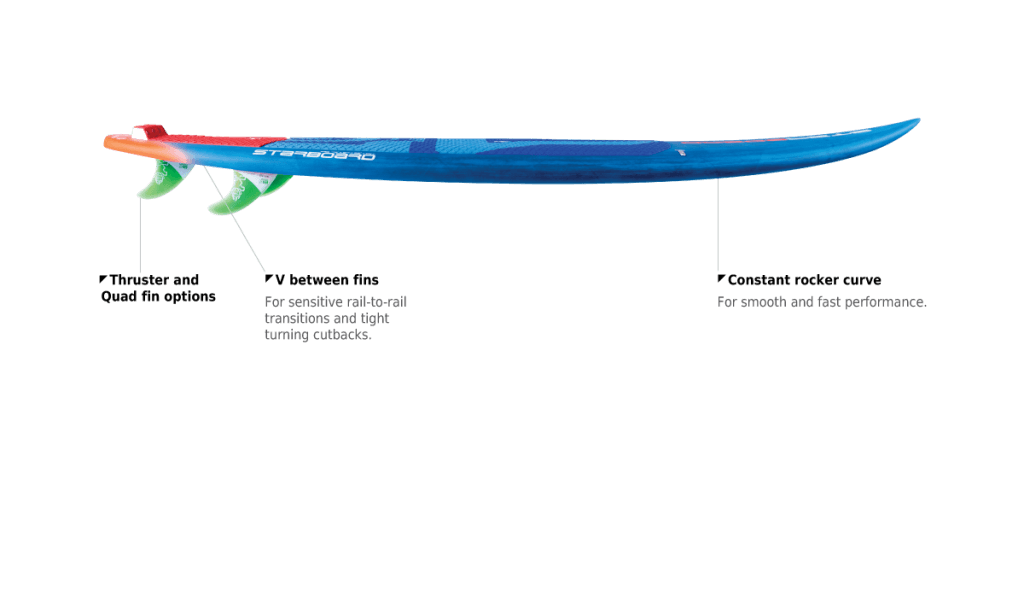 [stark_headline title="Constructions"]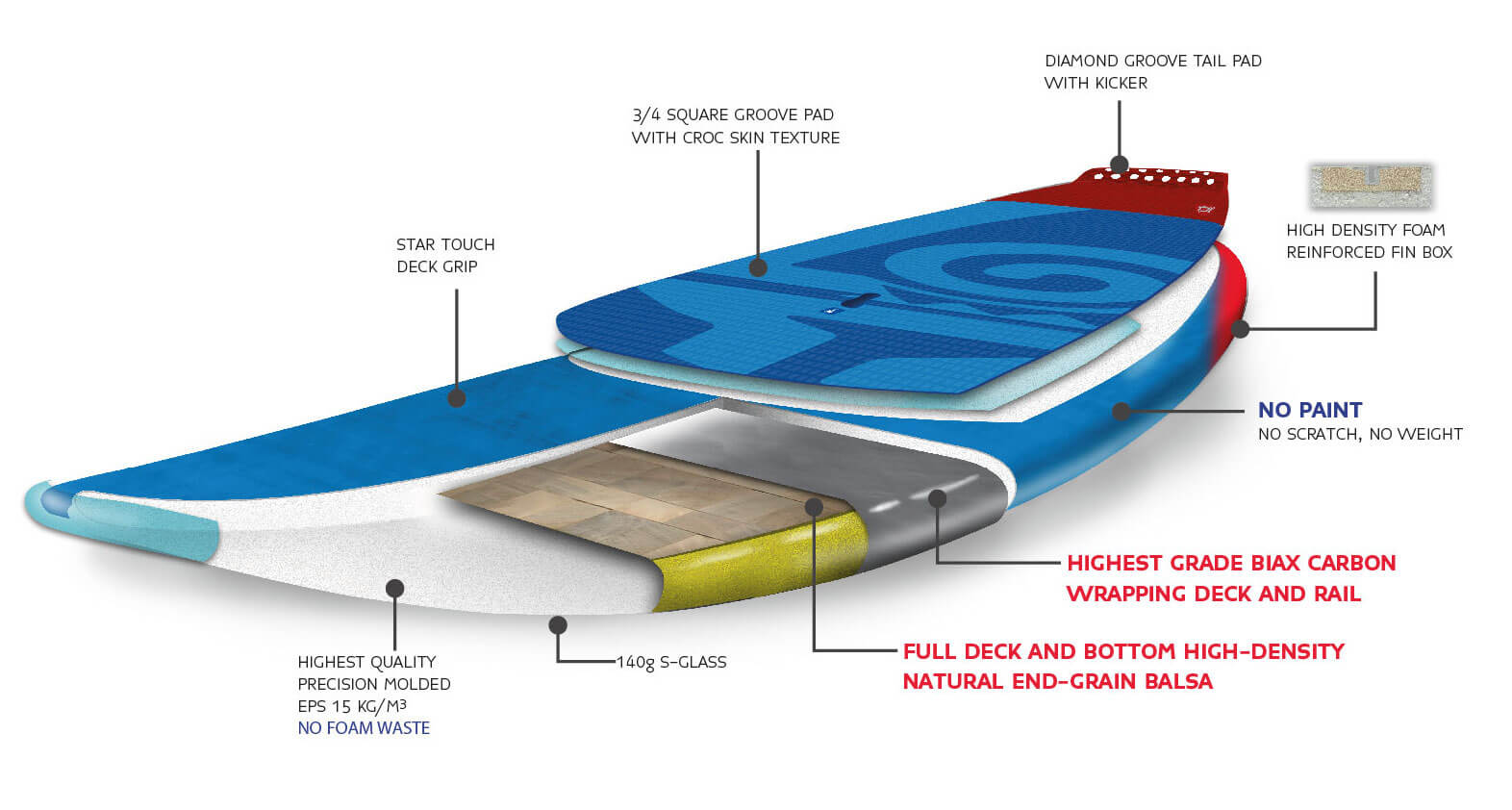 • LIGHTEST WEIGHT
• QUICKEST RESPONSE
• STRONGEST BUILD
We select our preferred density balsa from our supplier's plantation in Ecuador. The sharing, bonding and longevity properties of balsa are better than any sandwich materials we have worked with. Proudly introducing a sustainable and superior sandwich technology.
[stark_headline title="Board Weight"]
Weight:
17.01 lbs
*Weights are +/- 6%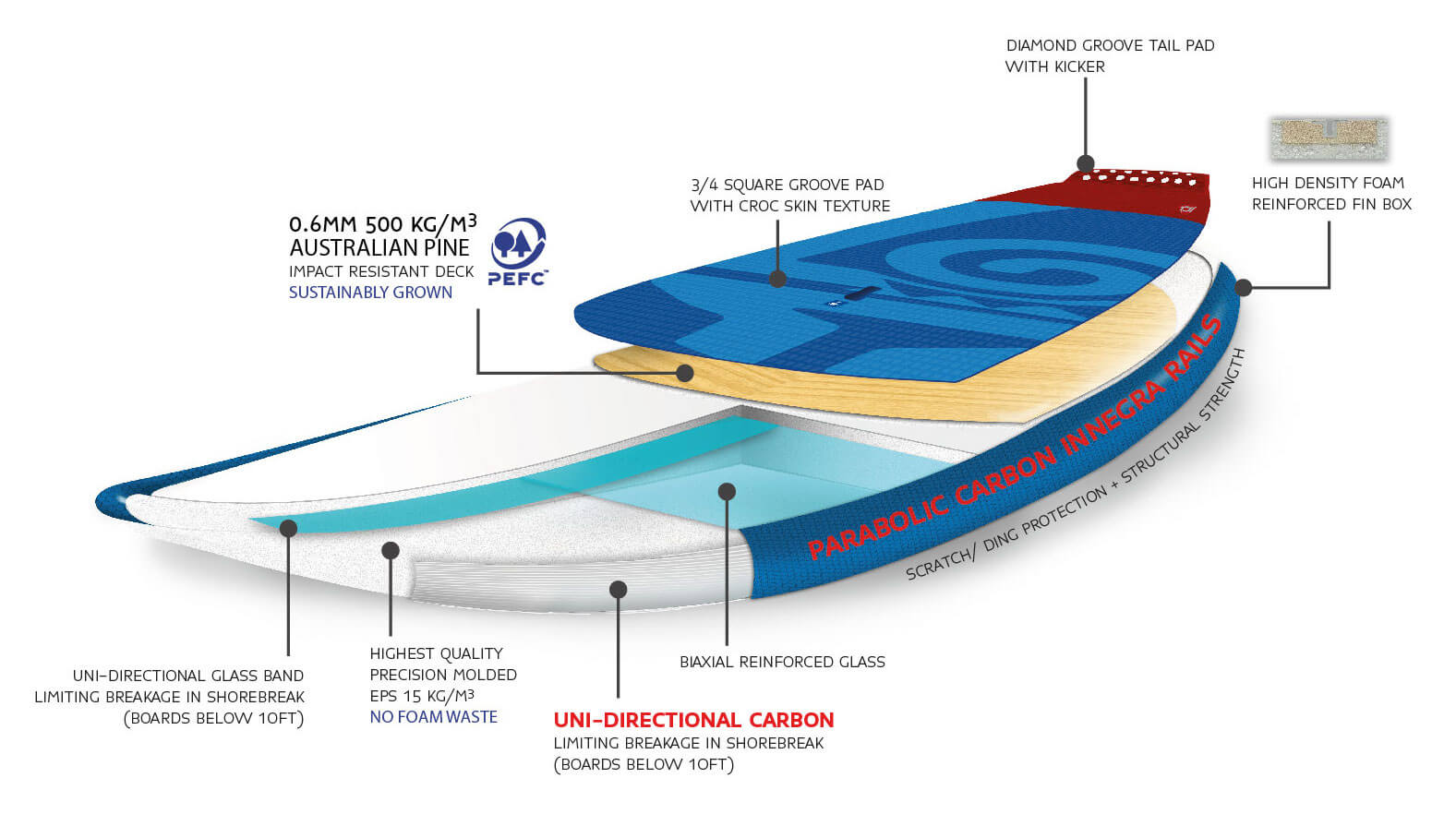 • STRONGER PARABOLIC CARBON INNEGRA RAILS – EXTRA STRONG AND SCRATCH PROOF
• UNI-DIRECTIONAL CARBON STRINGERS
• SCRATCH-PROOF RAILS
[stark_headline title="Board Weight"]
Weight:
19.81 lbs
*Weights are +/- 6%