7'4″ x 30″ HYPERNUT Combines short length for precise trim control of the foil with stability from the wide tail and width.
Extra-reinforced Tuttle foil box positioned just in front of the fins, providing optimal trim control from the mid-point of the board. Foil box cover is included so you can ride the Hypernut or Freeride normally without the foil.
[stark_headline title="Constructions"]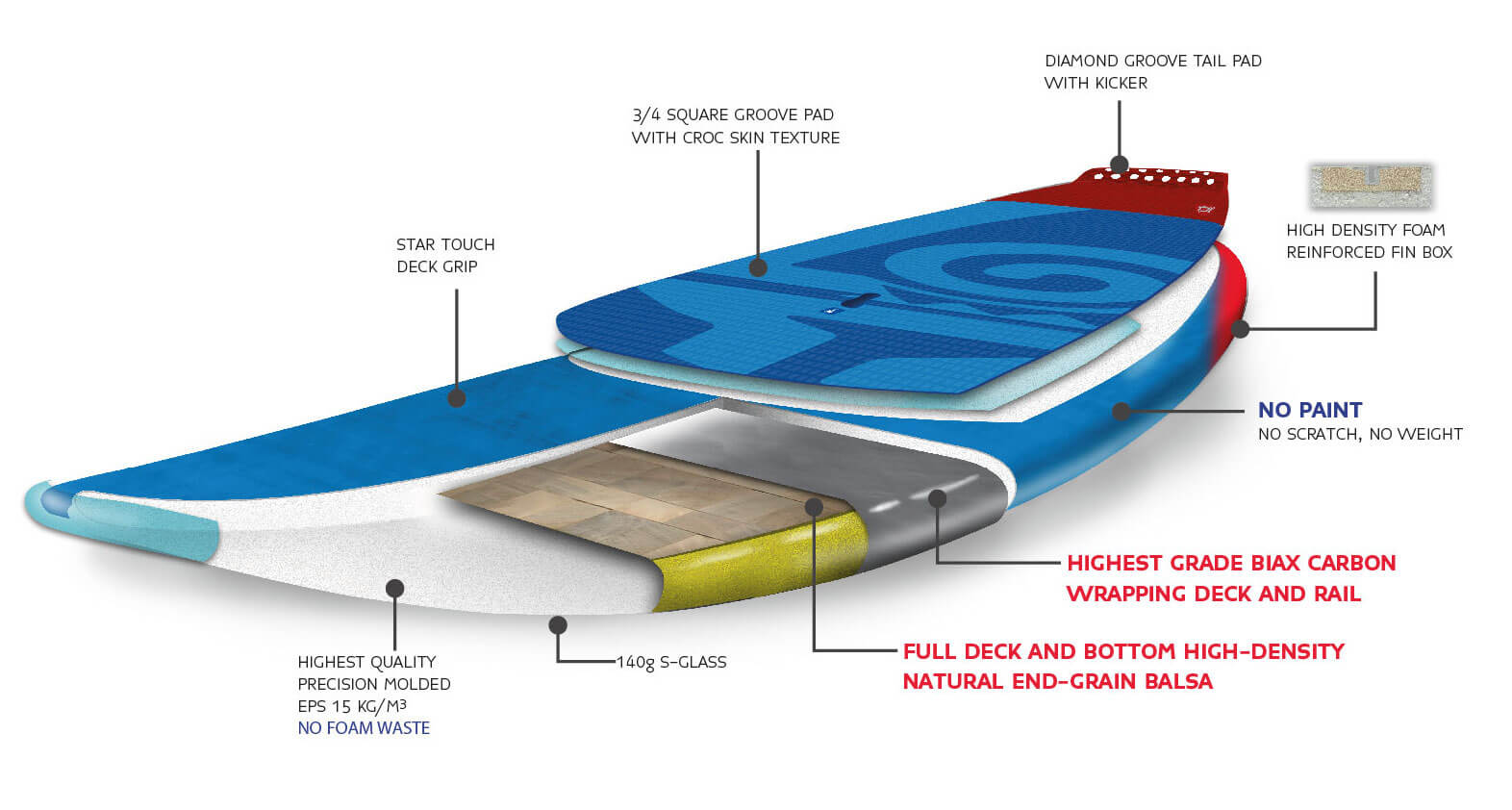 • LIGHTEST WEIGHT
• QUICKEST RESPONSE
• STRONGEST BUILD
We select our preferred density balsa from our supplier's plantation in Ecuador. The sharing, bonding and longevity properties of balsa are better than any sandwich materials we have worked with. Proudly introducing a sustainable and superior sandwich technology.
[stark_headline title="Board Weight"]
Weight:
TBA
*Weights are +/- 6%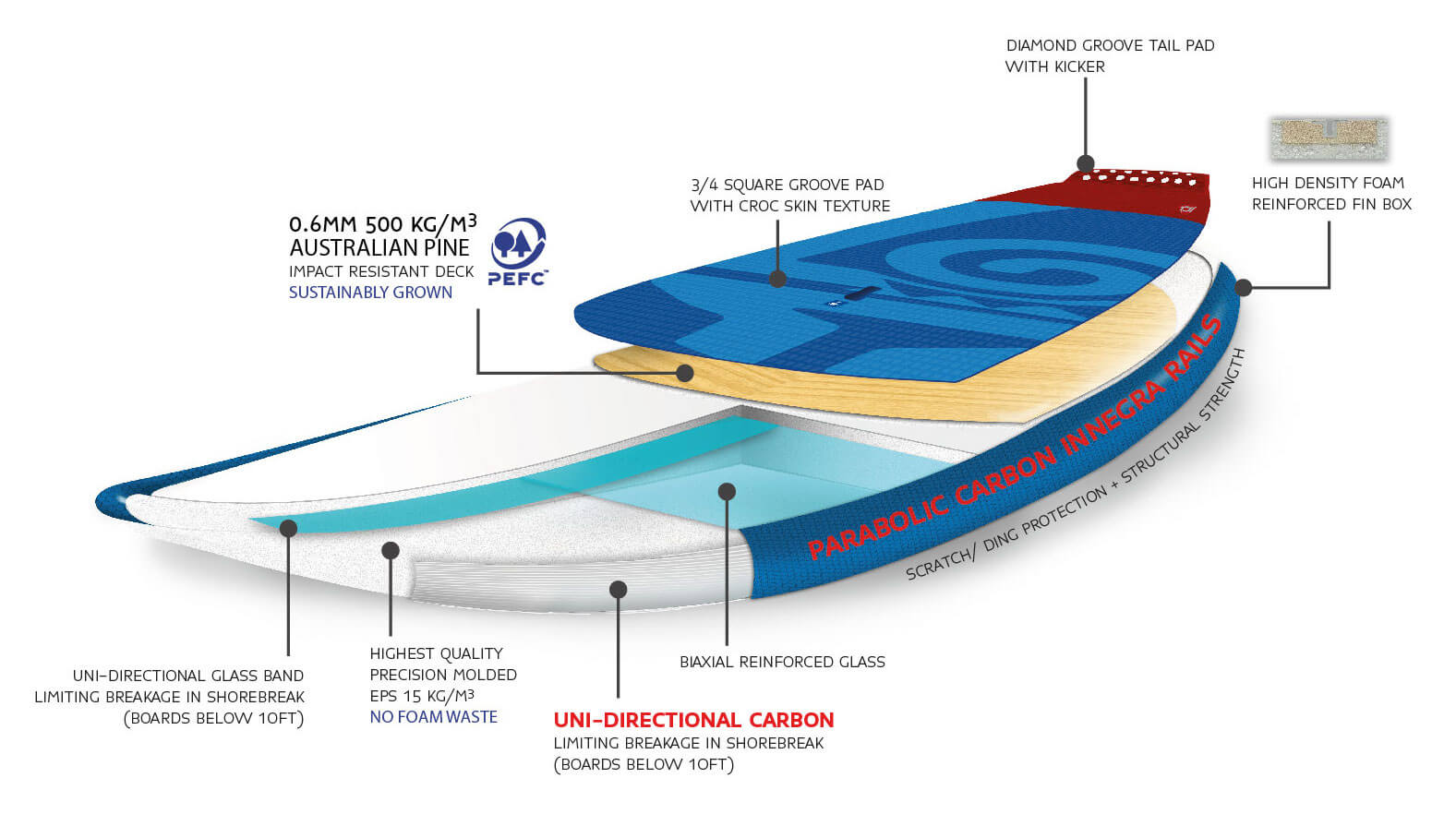 • STRONGER PARABOLIC CARBON INNEGRA RAILS – EXTRA STRONG AND SCRATCH PROOF
• UNI-DIRECTIONAL CARBON STRINGERS
• SCRATCH-PROOF RAILS
[stark_headline title="Board Weight"]
Weight:
TBA
*Weights are +/- 6%