Description
Extra stable 32″ width makes surf sessions last longer. 
New pro-inspired outlines and progressive bottom shapes. Makes for fast and reactive turning.
A versatile range. For big to small conditions, entry and intermediate to advanced riders.
Target rider: up to 115 kg.
Key features: Thinner rails and more pointed outline for maximum speed and control. Sharp nose and tail for stability. 3/4 EVA Deck pad for optimum grip.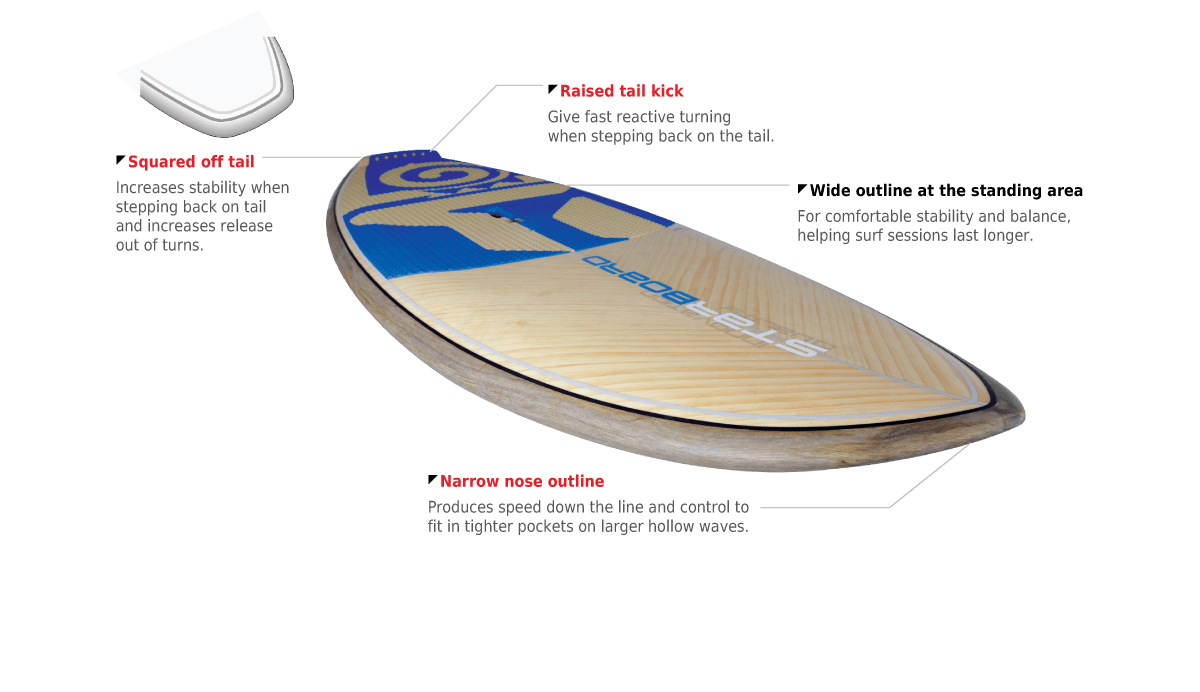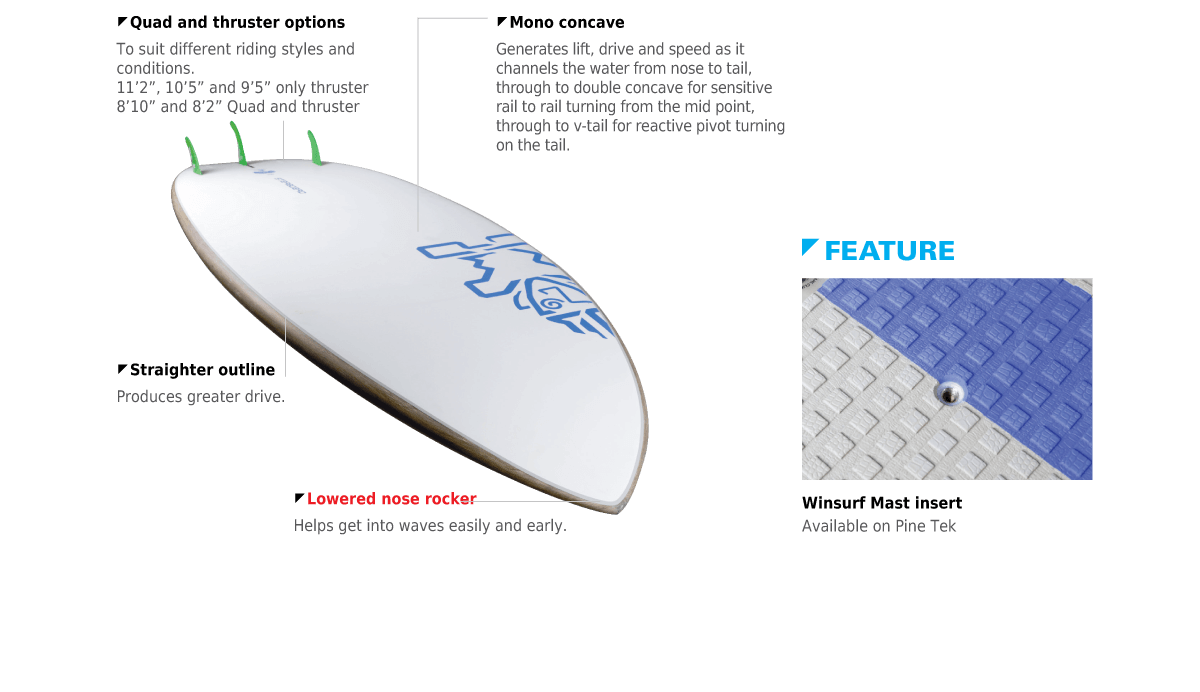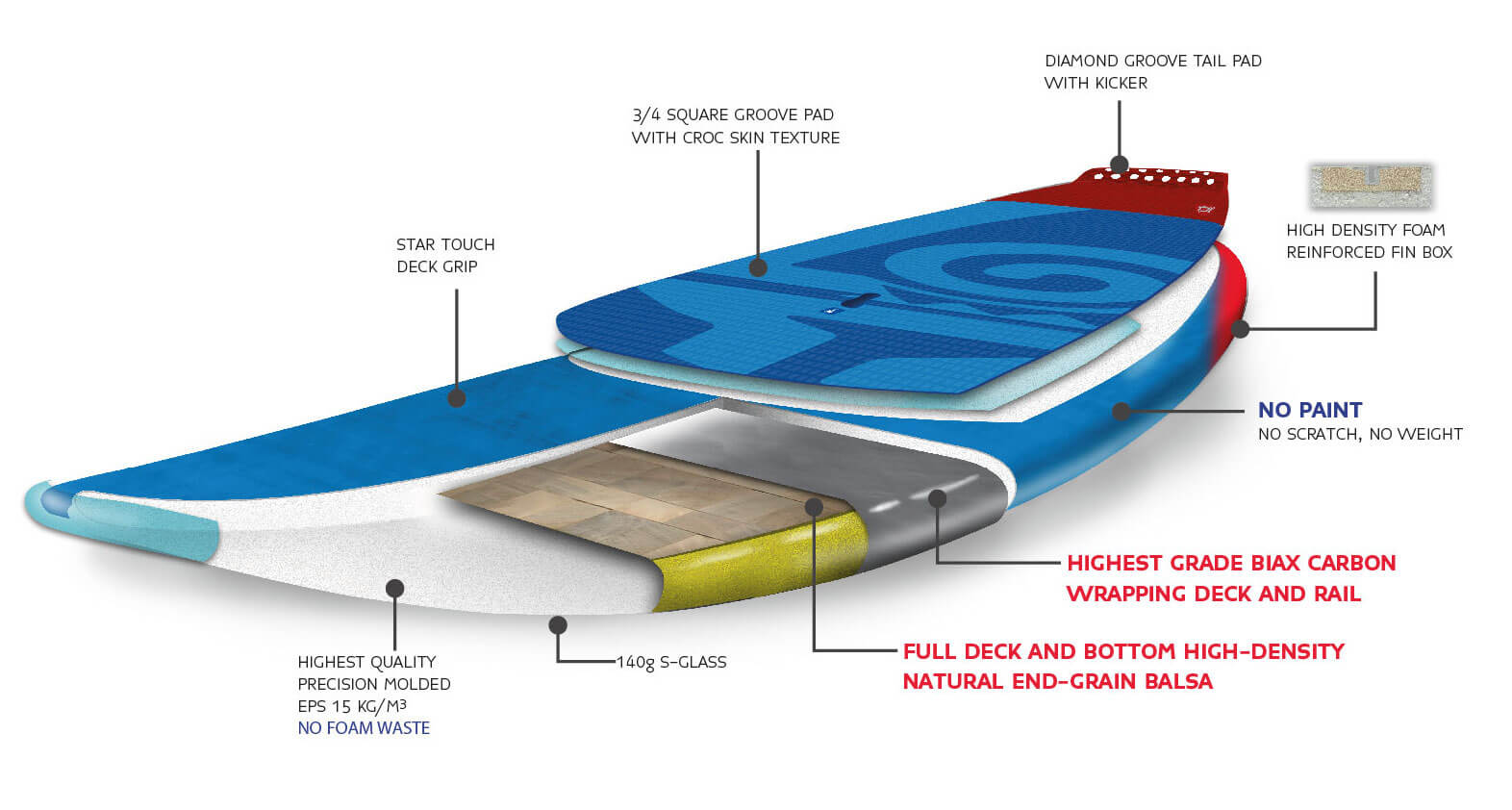 • LIGHTEST WEIGHT
• QUICKEST RESPONSE
• STRONGEST BUILD
We select our preferred density balsa from our supplier's plantation in Ecuador. The sharing, bonding and longevity properties of balsa are better than any sandwich materials we have worked with. Proudly introducing a sustainable and superior sandwich technology.
Weight:
17.63 lbs
*Weights are +/- 6%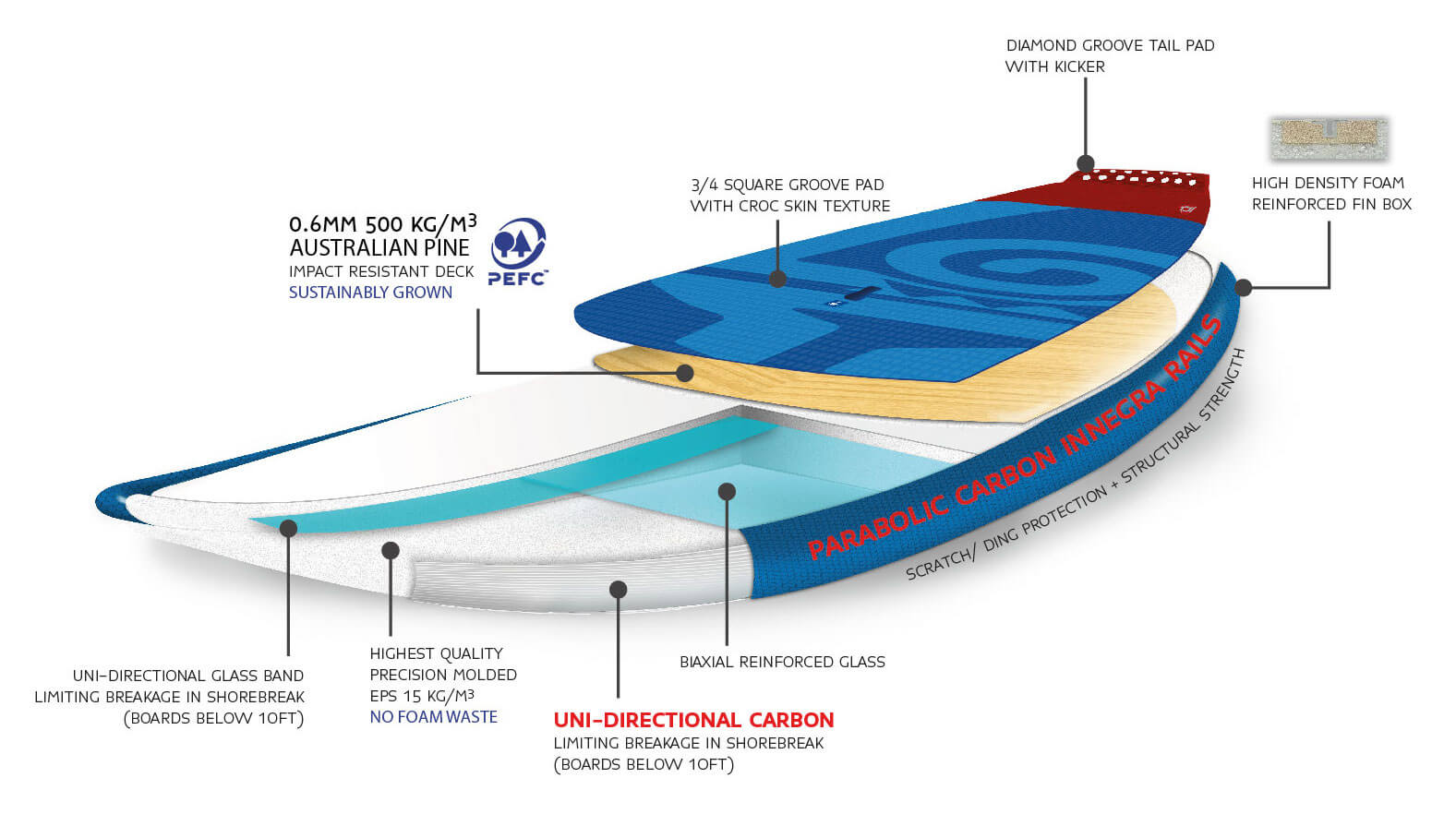 • STRONGER PARABOLIC CARBON INNEGRA RAILS – EXTRA STRONG AND SCRATCH PROOF
• UNI-DIRECTIONAL CARBON STRINGERS
• SCRATCH-PROOF RAILS
Weight:
20.72 lbs
*Weights are +/- 6%
2018 Starboard Wide Point