Fun glide for cruising, stable shapes for catching small waves. 
Versatile Size range. Offers a board for every rider weight and skill level.
Longer wider boards have faster glide and stability. While shorter narrower sizes are easier to turn and carry.
Target rider: up to 120 kg who want to cruise but also catch a few waves with a single board.
Key features: Wider tail outline for extra stability and easier turning when stepping back on the tail. Bungee tie-down on nose.
2018 Starboard All Around Inflatable
[stark_headline title="Constructions"]
• ULTRA LIGHT
• HARD STANDING AREA
• ROLLABLE FIXED FINS
[stark_headline title="Board Weight"]
 Weight:
26.27 lbs
*Weights are +/- 6%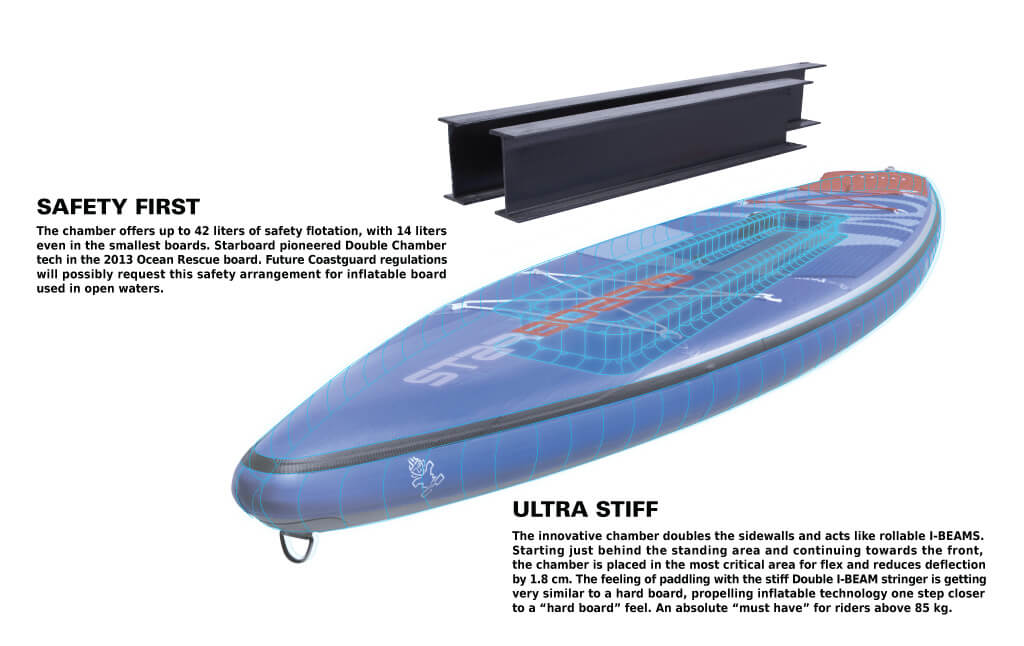 ONE STEP CLOSER TO A HARD BOARD FEEL.
[stark_headline title="Board Weight"]
 Weight:
26.01 lbs
*Weights are +/- 6%