Product Description
The WindSUPs are boards that cover windsurfing and paddle boarding in one.
Each WindSUP is based on a popular Starboard paddleboard shape and have an added mast track and center-fin box to plug in a sail and center-fin for windsurfing.
A great choice for sharing windsurfing, paddle boarding with friends and family.
They're available in a wide variety of sizes and three constructions: the soft desk ASAP construction, the polished Starshot or the Starlite construction, with a Carbon Innegra rail band and premium graphics.
All of our WindSUPs models (except the Converse) are fitted with a Drake Shallow 41 fixed centre fin, keeping the weight low and making the boards more efficient for paddle boarding and light wind windsurfing.
The Converse features an extra set of side fins for upwind performance.
WindSUPing on boards that do not have center fins or daggerboards is dangerous and not recommended as they can drift downwind easily.
CENTER FIN PLUG
For paddleboarding or windsurfing in stronger winds, the centre fin is removed and the supplied plug is fitted to close off the centre fin box.
FINS
Imagine retrieving fishing nets from the ocean and upcycling the materials to outperform fins made from virgin materials.
All WindSUPs are delivered with Starboard up-cycled, net-positive fins.
FOOTSTRAP INSERTS
All of our WindSUPs have a full-length mast track for windsurfing and a soft moulded carry-handle for easy transport.
Our WindSUP Converse 9'0 features footstraps inserts so that kids can learn to windsurf in the footstraps as they progress.
TOWING EYE
The Starshot and ASAP models include a towing eye: for towing or locking the board with a locking cable.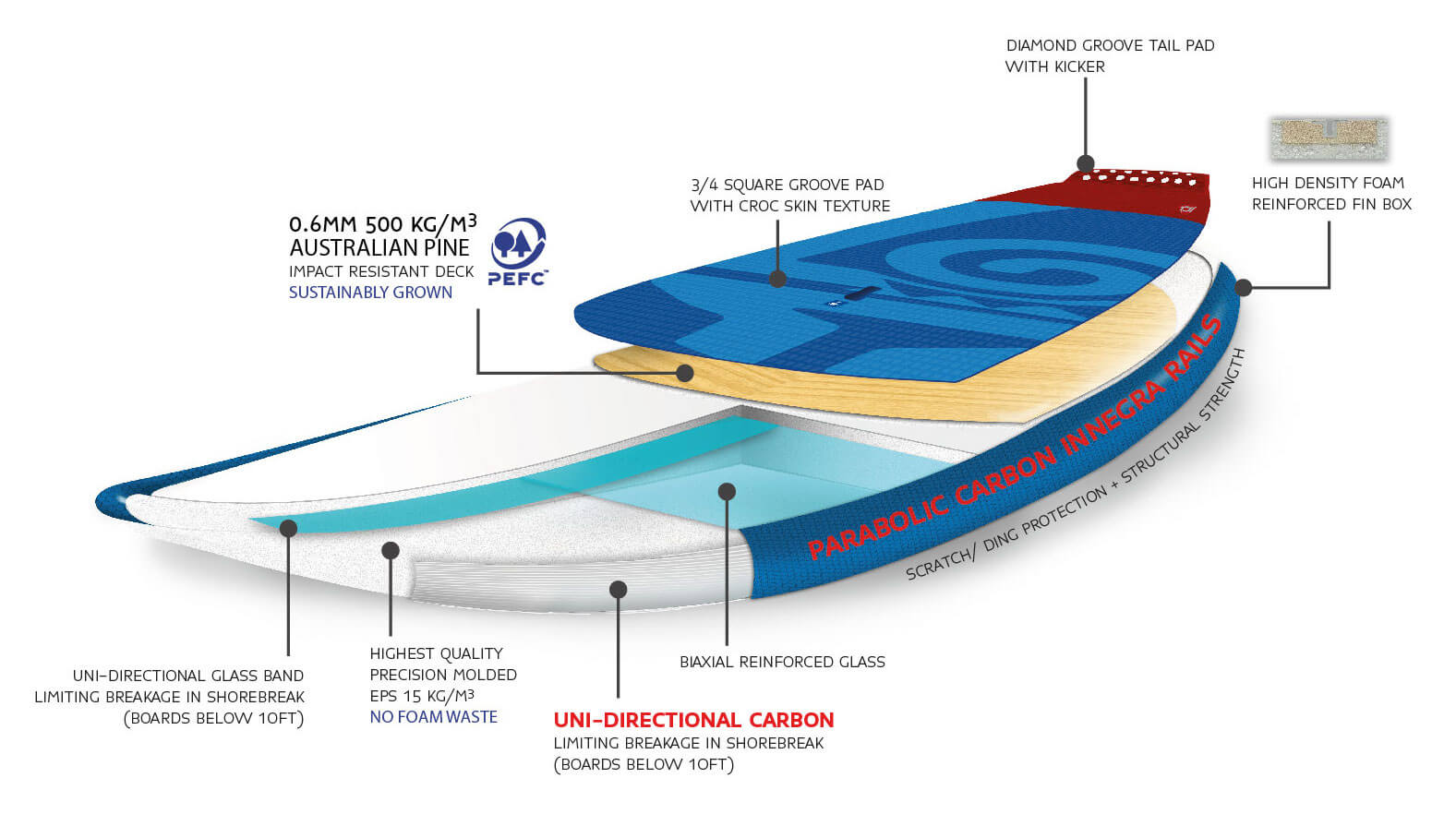 • STRONGER PARABOLIC CARBON INNEGRA RAILS – EXTRA STRONG AND SCRATCH PROOF
• UNI-DIRECTIONAL CARBON STRINGERS
• SCRATCH-PROOF RAILS
Weight:
27.11 lbs
*Weights are +/- 6%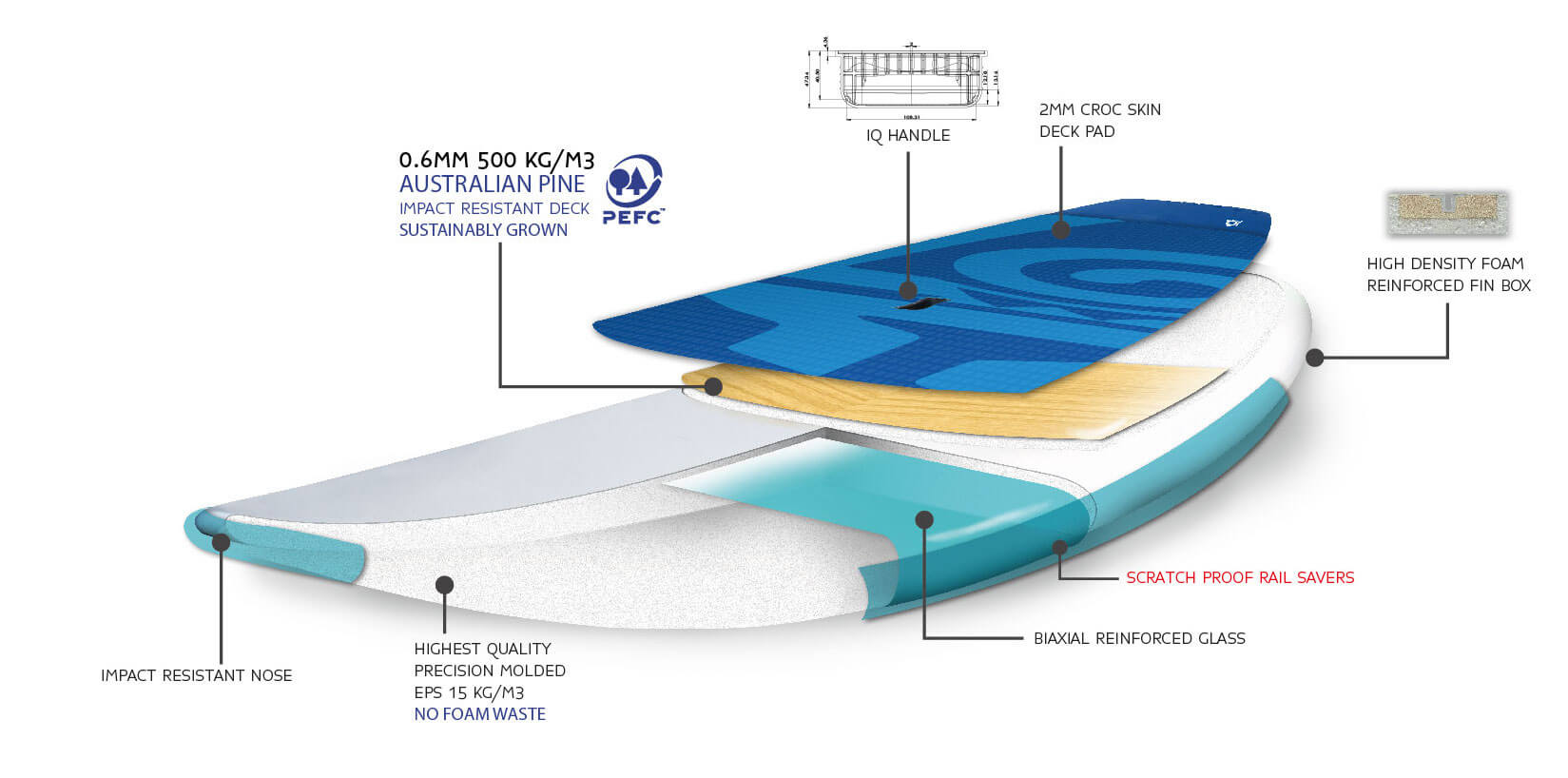 • WOOD STANDING AREA
• SCRATCH PROOF RAIL SAVERS
• PRECISION MOLDED
 Weight:
27.11 lbs
*Weights are +/- 6%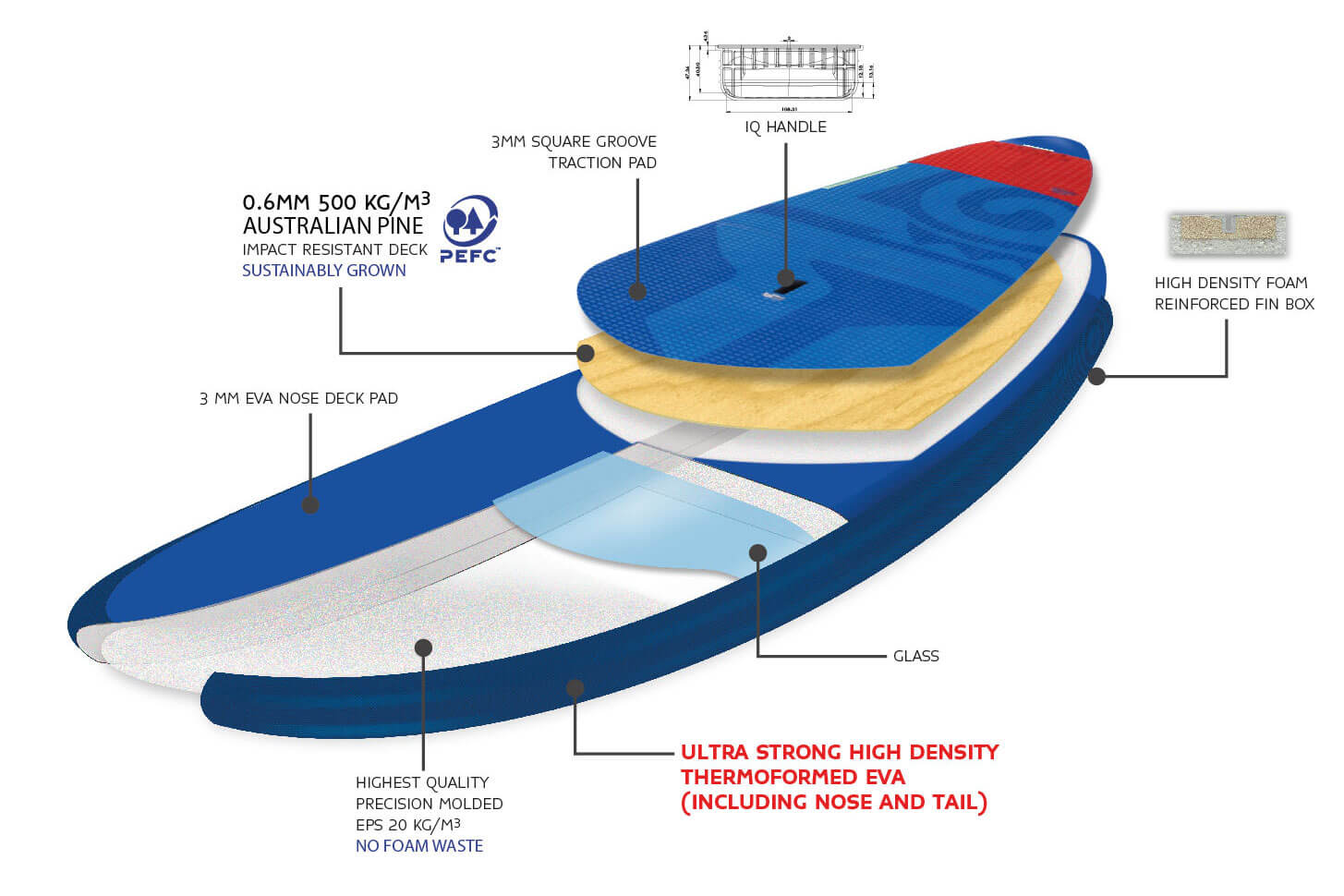 • AS STRONG AS POSSIBLE
• SOFT RAIL
• HARD BOTTOM
 Weight:
27.11 lbs
*Weights are +/- 6%