Extra stable 32″ width makes surf sessions last longer. 
New pro-inspired outlines and progressive bottom shapes. Makes for fast and reactive turning.
A versatile range. For big to small conditions, entry and intermediate to advanced riders.
Target rider: up to 115 kg.
Key features: Thinner rails and more pointed outline for maximum speed and control. Sharp nose and tail for stability. 3/4 EVA Deck pad for optimum grip.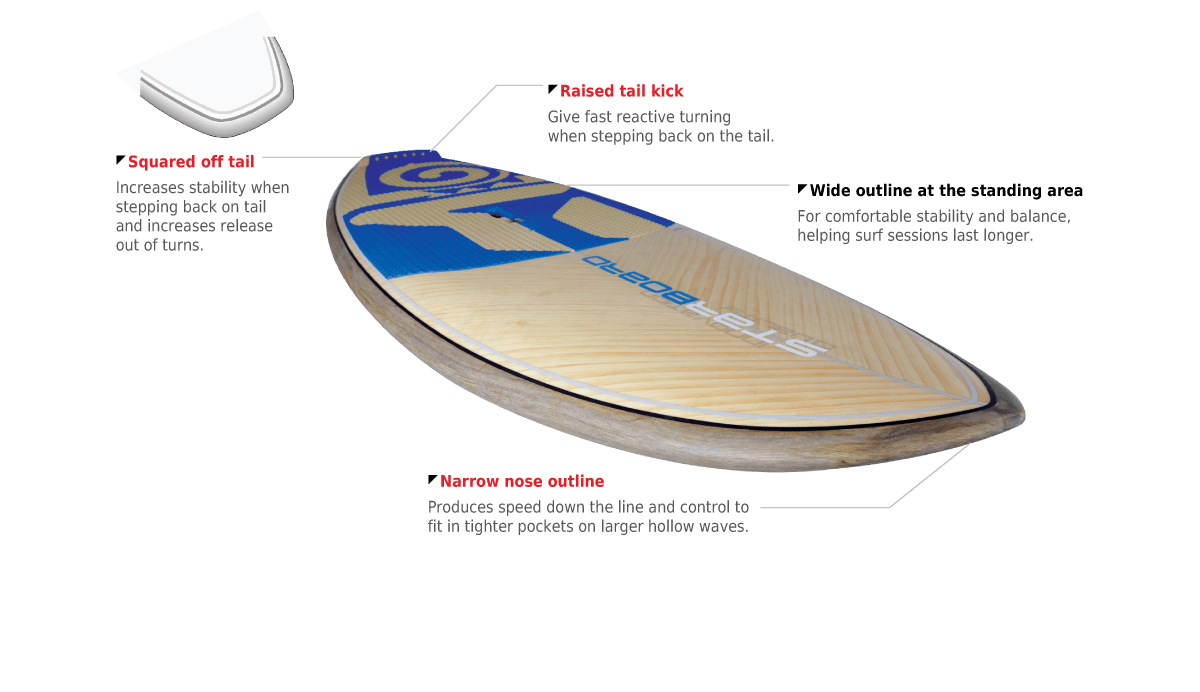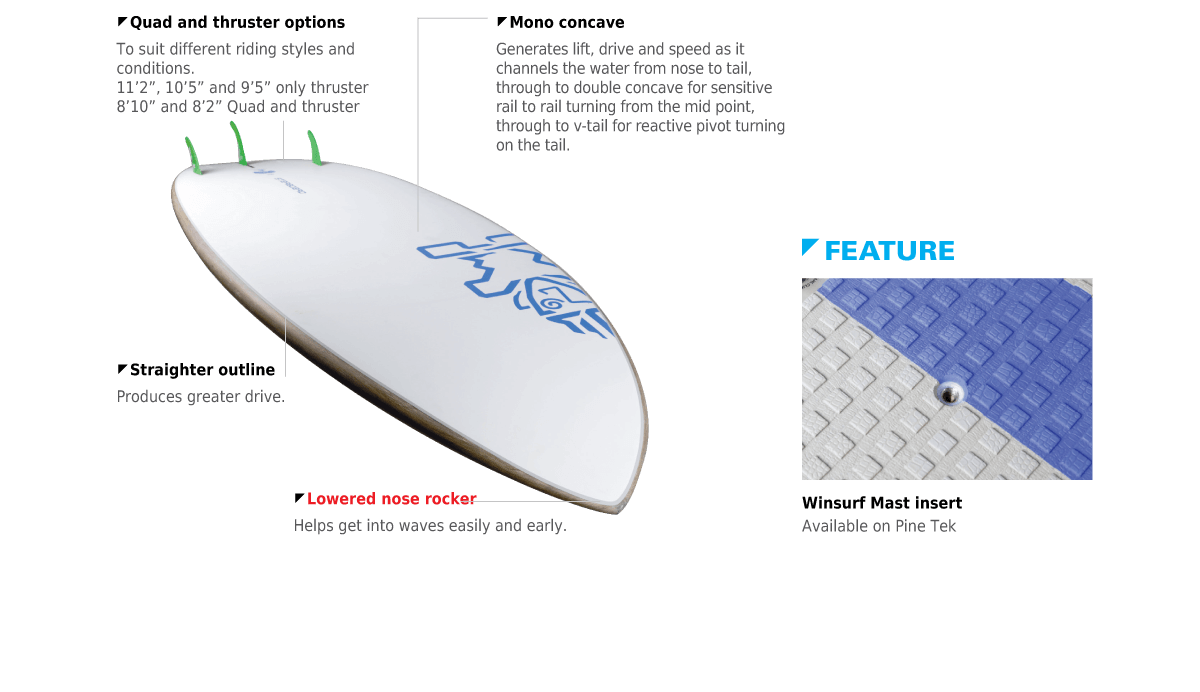 2018 Starboard Wide Point