Fast and stable designs. With great tracking.
Shaped thicker. To create more pop and acceleration.
Mono Concave bottom. For that light feel through the water.
Target rider: Entry level paddler who needs a stable platform to learn, up to progressive paddlers wanting a fast all-round cruiser to catch a few wave bumps with ease.
Construction: Available in Pine Tek, Starlite and Starshot.
Performance: Stable and easy to ride shape with efficient cruising speed. Catches wave bumps well and makes for a super fun all round board.
Key features: Deep and wide center channel, boxy rails, flat side panes and ultra wide Diamond Tail that provides extra stability and easier turning on the tail. Uni directional FLAX fiber rail and bungee tie-down inserts.
Fins: Supplied with US fin box. Single fin setup provided with Balsa Core fins for Pine Tek and Starlite and Black plastic injection molded fin for Starshot and Paddle for hope.
Conditions: Optimized for inland flat-water cruising and progressing to light ocean chop.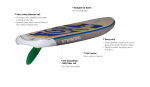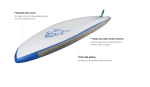 [stark_headline title="Constructions"]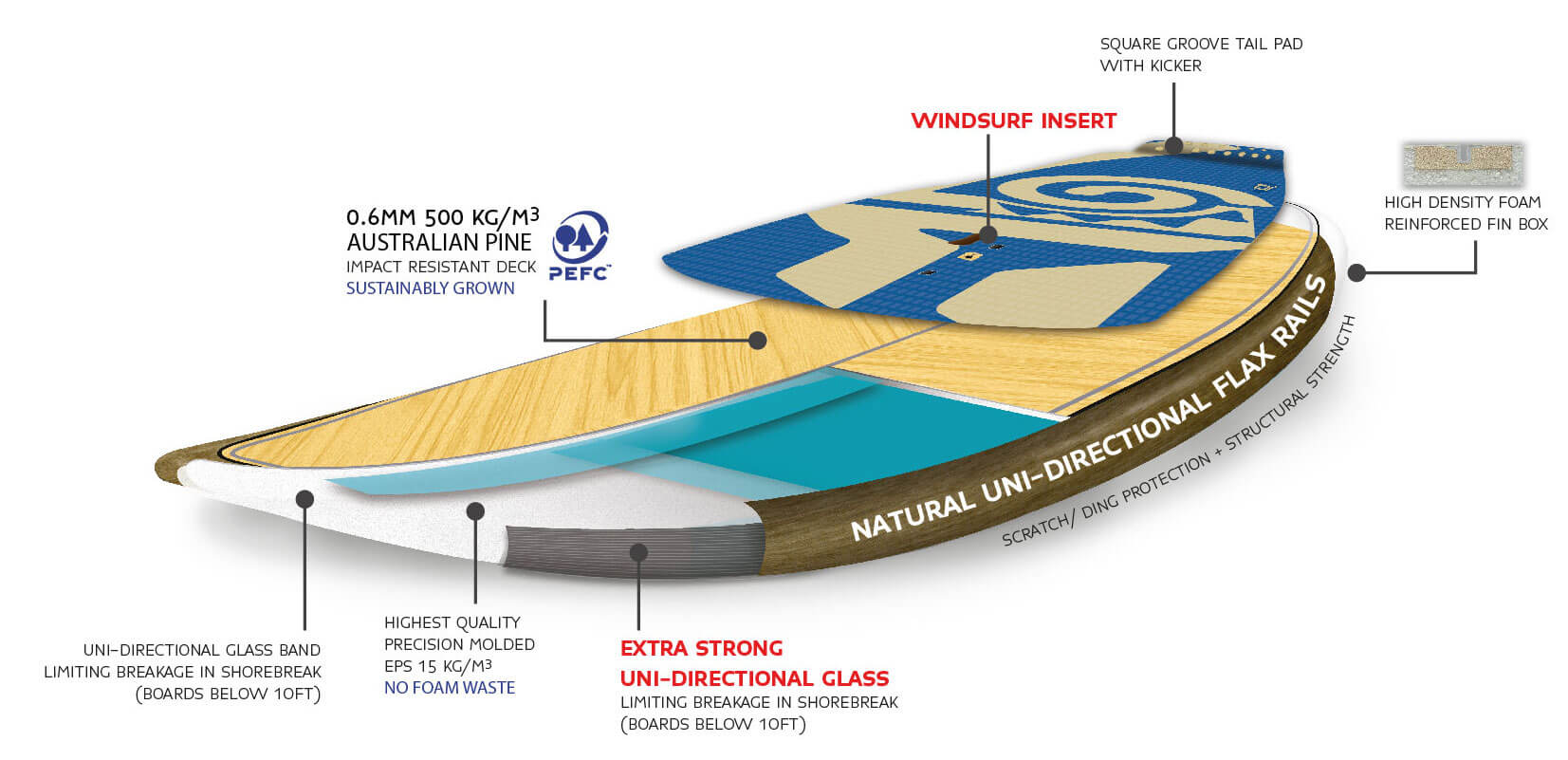 • NATURAL UNI-DIRECTIONAL FLAX FIBER RAILS – IMPROVED HULL STRENGTH AND PROTECTS AGAINST BREAKAGE.
• FULL PINE WOOD DECK – EXTRA IMPACT RESISTANCE AND RIGIDITY.
• WINDSURFABLE – (MOST MODELS)
[stark_headline title="Board Weight"]
 Weight:
28.99 lbs
*Weights are +/- 6%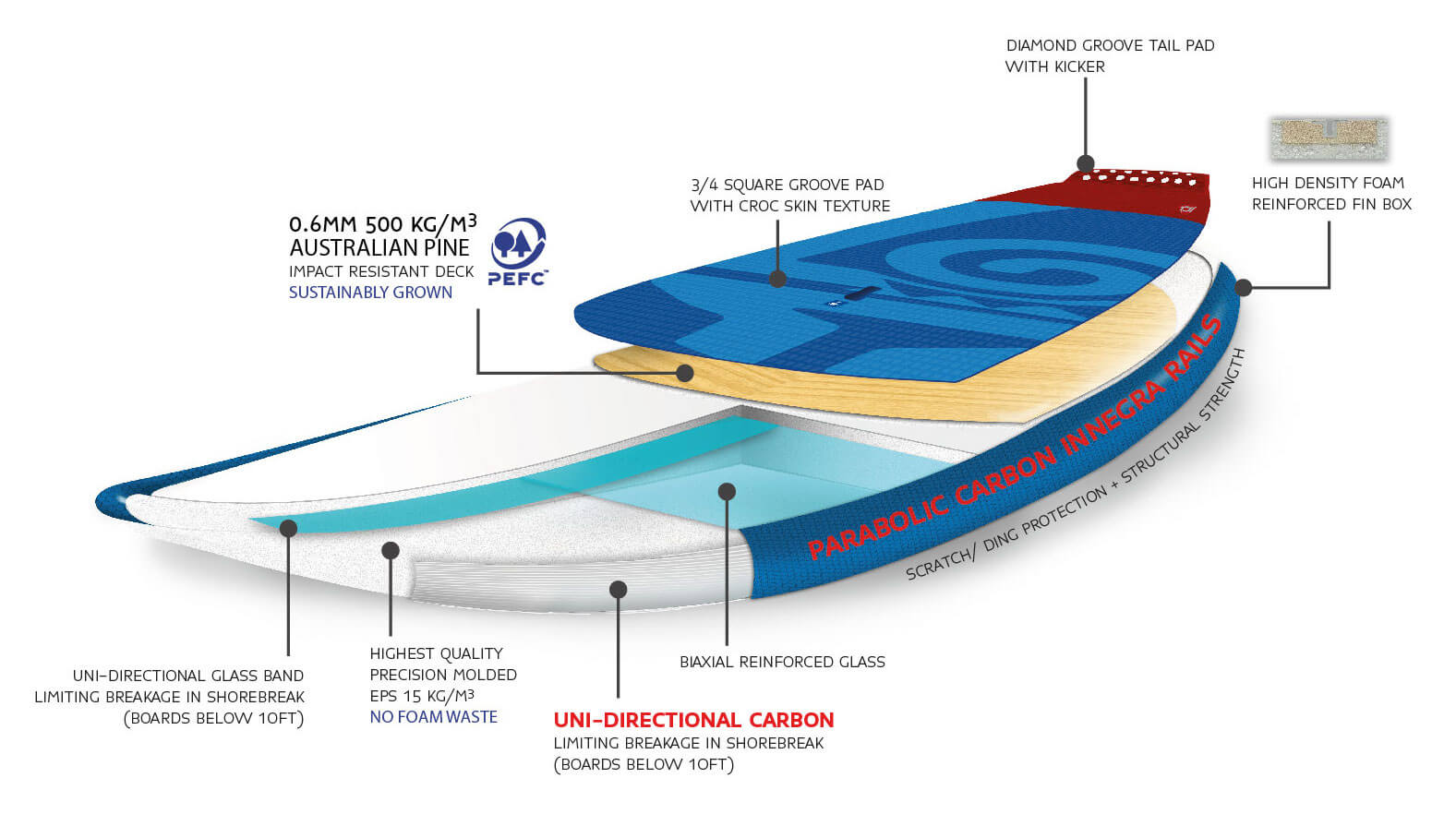 • STRONGER PARABOLIC CARBON INNEGRA RAILS – EXTRA STRONG AND SCRATCH PROOF
• UNI-DIRECTIONAL CARBON STRINGERS
• SCRATCH-PROOF RAILS
[stark_headline title="Board Weight"]
Weight:
29.96 lbs
*Weights are +/- 6%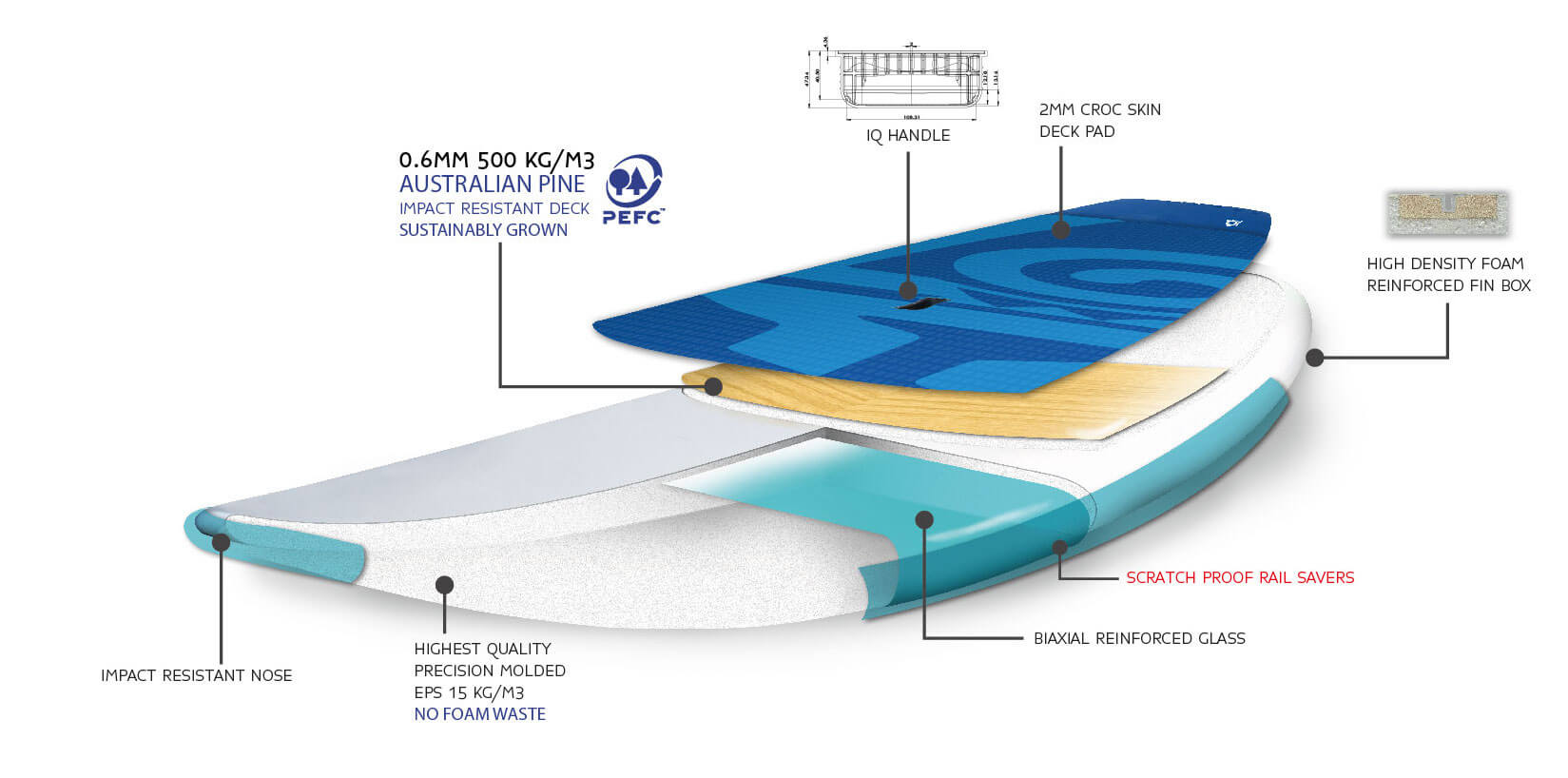 • WOOD STANDING AREA
• SCRATCH PROOF RAIL SAVERS
• PRECISION MOLDED
[stark_headline title="Board Weight"]
 Weight:
29.54 lbs
*Weights are +/- 6%