AST ELECTRIC
Durable, tough and light most models are windsurfable.
Features include:
The Advanced Sandwich Technology has a 15 kg/m3 fused cell core for light weight and increased water resistance.
A three-dimensional glass laminate is wetted out with high grade expanding epoxy resin, creating a thicker impact resistant outer skin with increased overall hull strength.
A 500 kg/m3 veneer of 0.6mm uni-directional Australian Pine forms an outer layer on the deck resulting in extra impact resistance, rigidity and further improved overall hull integrity.
300 grams uni-directional glass stringers are laminated flat on the deck and wrapped on fore rails in front of the standing area to support integrity while in surf conditions.
Extra reinforcements are placed around all inserts, resulting in zero insert damage reports so far.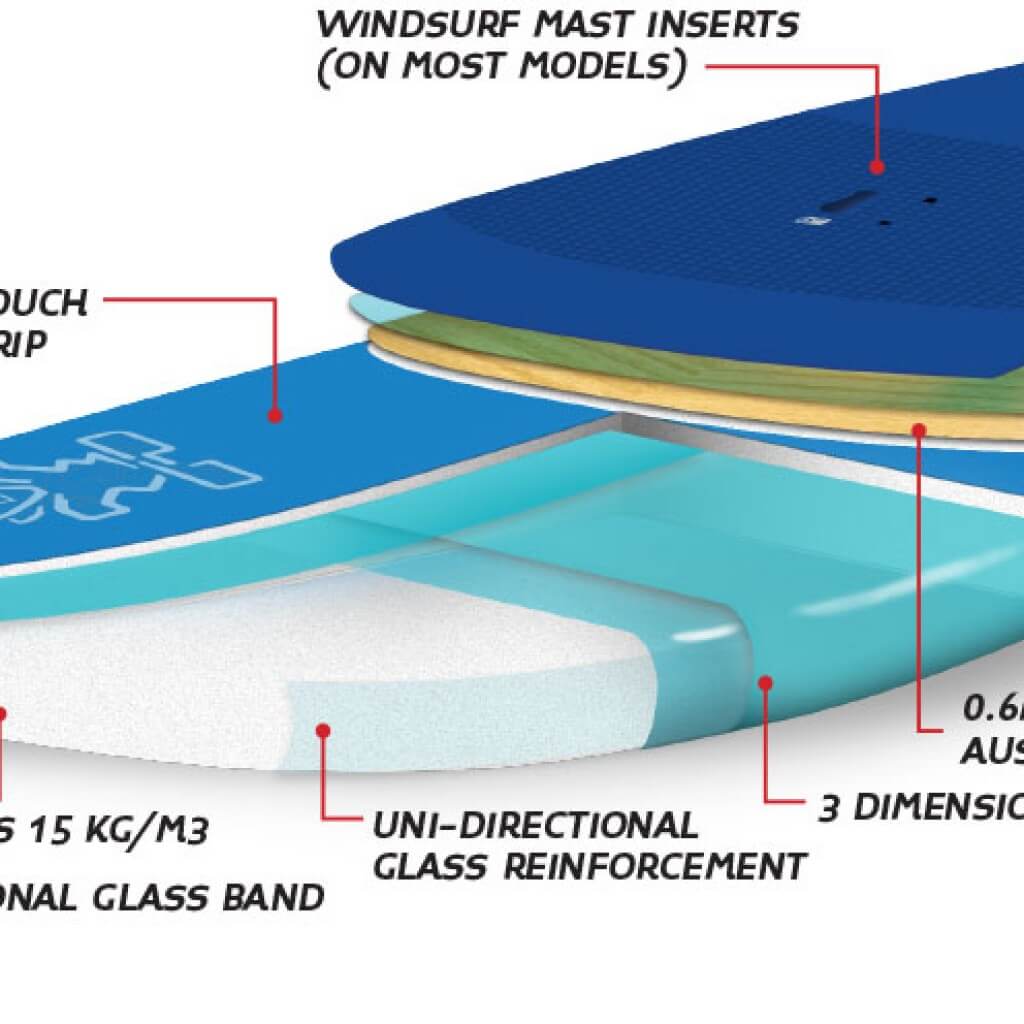 [stark_headline title="Board Weight"]
Weight: 19.00 kg / 41.90 lbs
EST Weight
*Weights are +/- 6%
[stark_headline title="Dimensions"]
Length:
Width:
Thickness:
Tail Width:
Volume:
Suggested Rider
Weight Range
12'10"
33"
7.3"
21.6"
299 L
50-105 kg
391.2 cm
83.8 cm
18.5 cm
54.8 cm
[stark_headline title="Fins"]
Center Fin:
Side Fin:

Dol-Fin 22" Light Core
[stark_headline title="Performance"]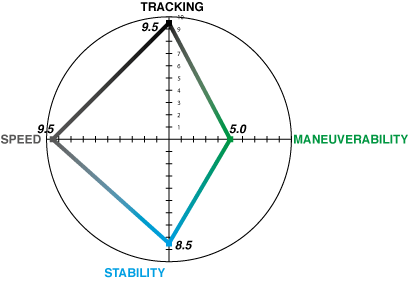 [stark_headline title="Features"]