Product Description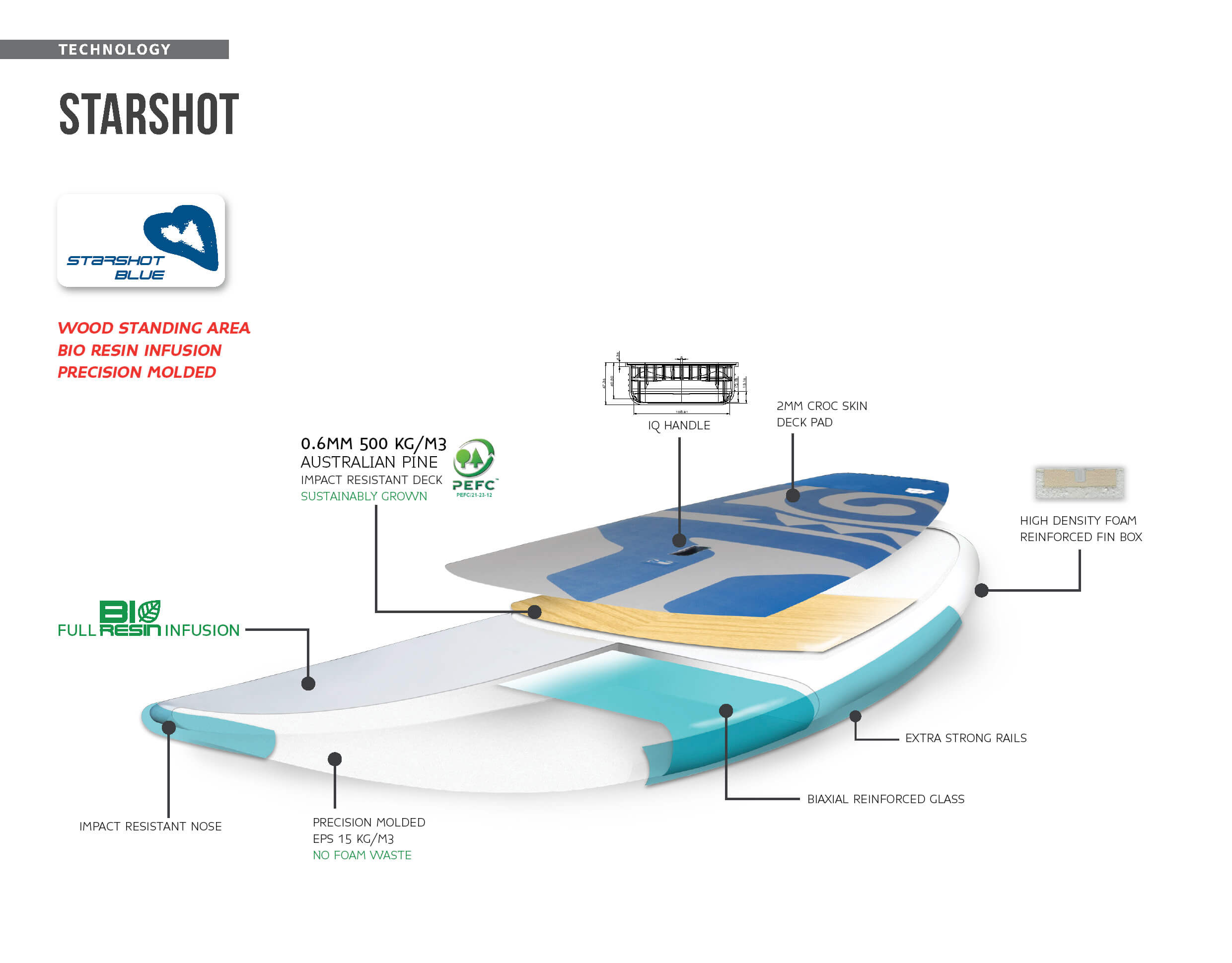 A 15 kg/m3 precision molded fused cell core replicates the exact shape, offers high strength at the lightest weight and has impressive water repulsion.
Multiple layer of high-grade fiberglass are wetted out in epoxy resin, while a standing area of 0.6mm uni-directional Australian Pine wood layer is added for extra deck impact resistance and rigidity. All inserts have added reinforcements.
3/4 deck pads with crocodile skin texture and new IQ handle for easy carrying.
Boards under 10'0″ feature a tail kick pad for greater control in surf.
Full gloss rails and deck give a high-grade finish.
Our boards are all precision molded and the compression during molding ensure an extra hard and strong outer surface.
Full Bio resin infusion maintains superior performance with a lower impact on the environment.
Weight:
*Weights are +/- 6%
Length:
Width:
Thickness:
Tail Width:
Volume:
Suggested Rider
Weight Range
8'6"
31.5"
3.9"
21.5"
132 L
65-110 kg
Forward Fin:
Back Fin:

4.7" Light Core

4.5" Light Core

• Blue Carbon and Wood are provided with Light Core fins.
• AST Electric provided with Light Core forward fin and injection molded side fins.