LIGHTEST WEIGHT, QUICKEST RESPONSE STRONGEST BUILD.
Starboard Brushed Carbon technology uses 15 kg/m3 fused, precision molded Cellcore for light weight and water resistance. A full deck, bottom and rail wrap of high density PVC foam makes the board stronger for impact and hugely increases overall hull strength.
The ultra light biaxial and unidirectional carbon fibers with optimized angles wrap the entire board, introducing flex and reflex patterns in paddle boarding.
A well suited flex pattern with great reflex is essential for getting the most out of your wave riding. The sensational light weight increases carving ability and acceleration.
The weight saving further allows you to paddle longer with less energy consumption.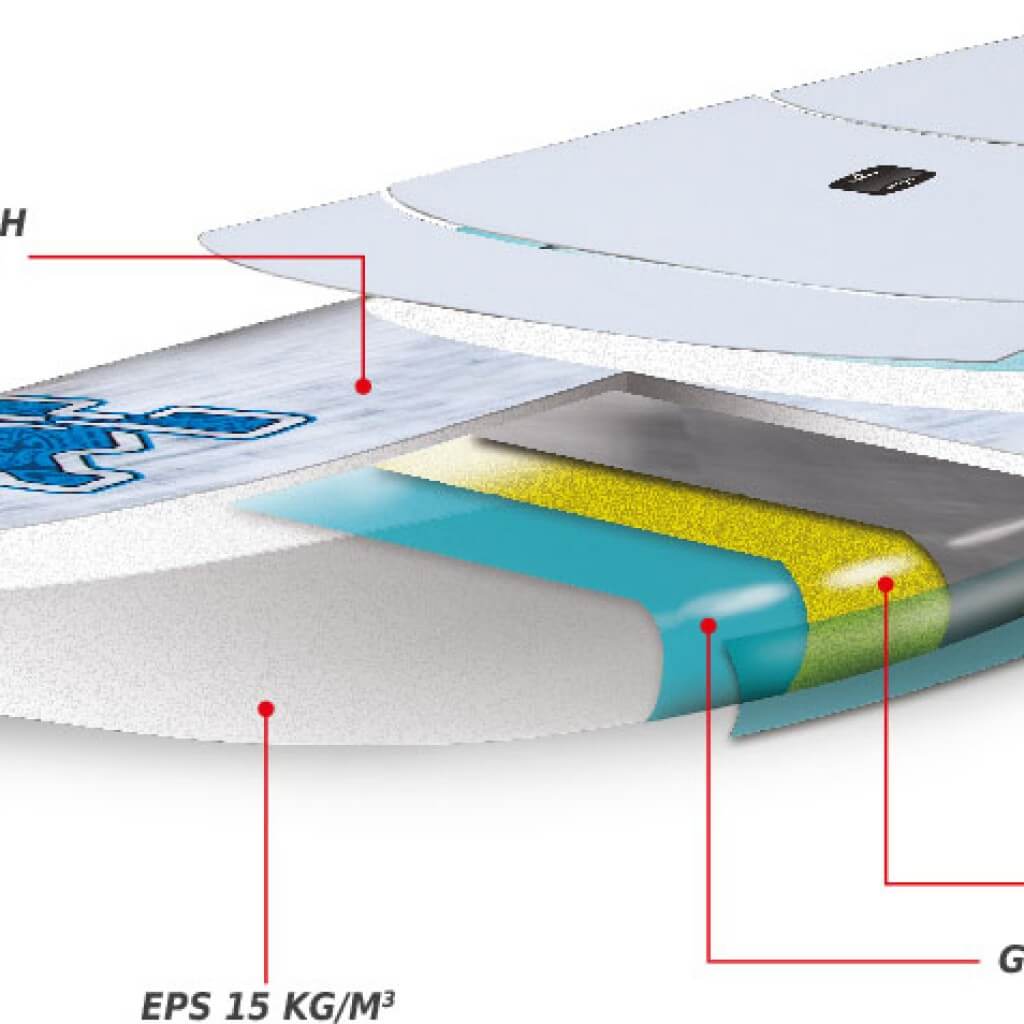 [stark_headline title="Board Weight" target="_self"]
Weight: 10.25 kg / 22.60 lbs
*Weights are +/- 6%
[stark_headline title="Dimensions" target="_self"]
[stark_headline title="Fins" target="_self"]
Center Fin:
Race 24  Hexcel