We now carry Nite Ize multi-tool and survival gear and we are thrilled about these new products! We've added a lot of their products to our store, but these are some of our favorites that we think would most benefit our fellow water sport enthusiasts!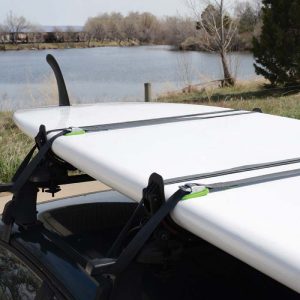 Getting the boards ready to hit the beach? These tie-down straps hold up to 700 lbs and come in three sizes: 6 ft, 12 ft, and 18 ft. The non-slip buckle keeps heavy loads secure and has the ability to gradually release when it comes time to unload the boards. Best of all, the straps are versatile, so not only will they work for loading up the boards (SUP or surf), but Nite Ize also recommends them for furniture, lumber, motorcycles and more!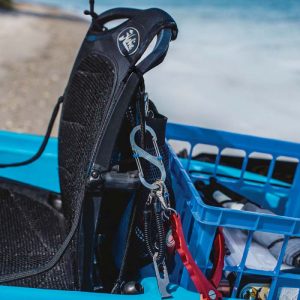 This handy tool will work best for SUP riders or kayakers who use their board for exploration and on camping trips. Use the clip to securely attach gear to your board on excursions. The lock is made of 316 stainless steel and corrosion resistant making it long lasting despite repeated exposure to salt water. For anyone who spends lots of time on the water and needs to keep something secure this lock will do the job!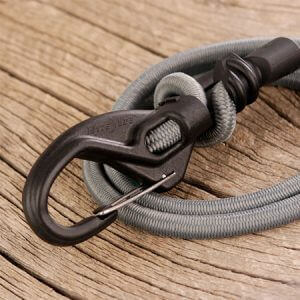 The Knotbone Adjustable Bungee, like most items on this list, is handy for securing gear and keeping it locked in place. The bungee locks in gear securely and is made of a durable material designed not to stretch over time. The bungee comes in two sizes, one adjustable from 48″ to 10″ and the other adjustable from 28″ to 6″.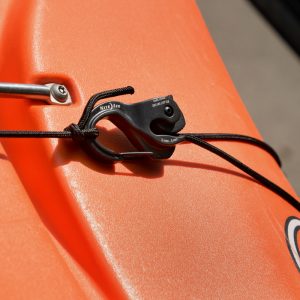 Already have the ropes for keeping your gear secure? These rope and cord tighteners assist in keeping everything snug and in place. Attach to ropes and use to tighten with ease and lock without worry. The tighteners come in two different sizes, one securing up to 280 lbs, the other up to 500 lbs. The combo pack can hold up to 100 lbs. The tighteners are perfect for securing boards in the back of a truck or keeping gear strapped in to a kayak or SUP.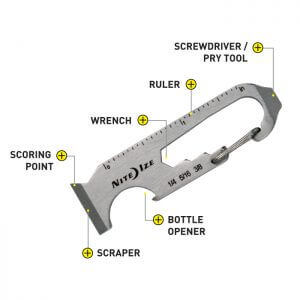 This isn't exactly a must have for water-sport activities, but it is handy and a great tool to have around just in case a situation ever arises where one of these tools are needed. The multi-tool includes a wrench, ruler, screwdriver/pry tool, bottle opener, scraper, and scoring point. It attaches to your keys making it simple to have with you at all times. Perfect again for SUP enthusiasts who use their boards for camping excursions.
Check out more of our Nite Ize products for LED lights, more S-Biners, and multi-tools!