Yoga is already a great exercise for your core and gaining balance, but adding a SUP board and taking it out on the water makes for an even greater challenge with a far better view. If you've been interested in SUP yoga, but unsure how to start, these tips are for you!
Find the Perfect Board 
The first step to jumping into SUP Yoga is simple: find a yoga board. Yoga boards are usually wider than most SUP boards to provide more stability and balance and many are inflatable. Here's some great options: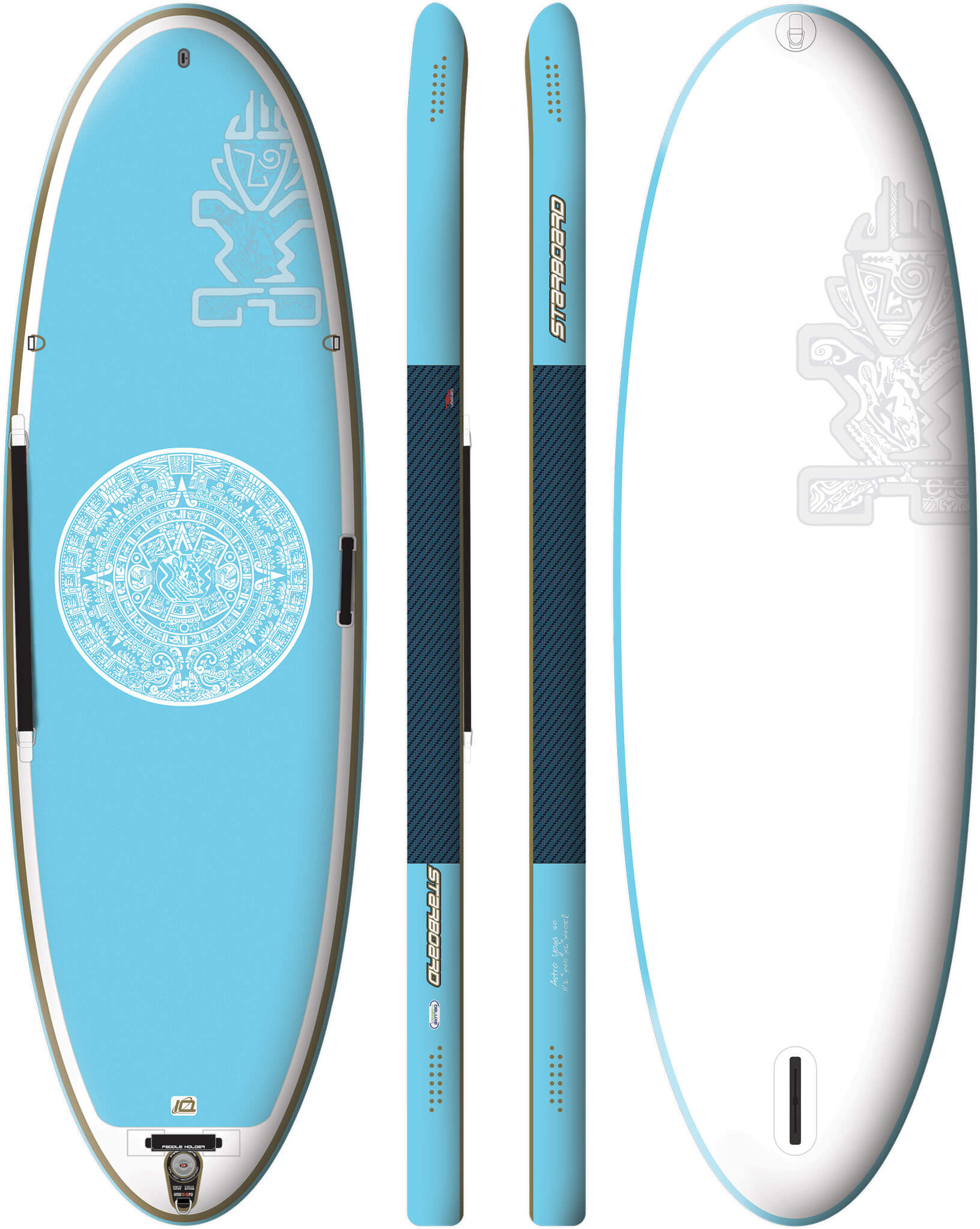 Perfect for:
Beginners
Those not wanting to take a spill into the ocean
Two riders who want to practice tandem yoga poses
Riders up to 286 lbs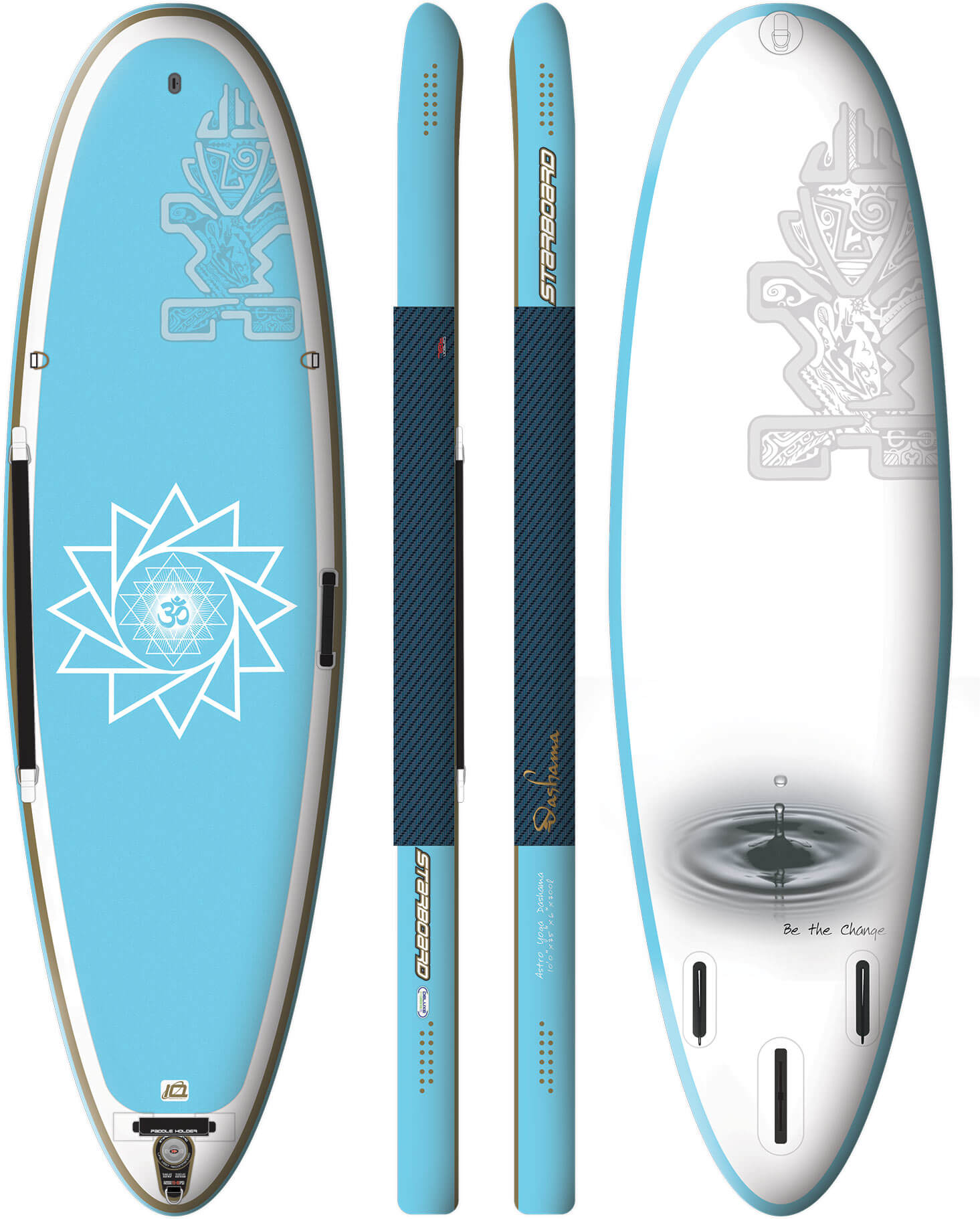 Perfect for:
Posing comfortably without being too wide to make turning difficult
Riders up to 253 lbs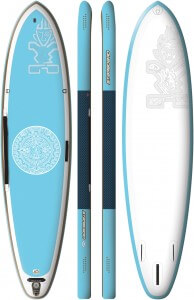 Perfect for:

Those wanting a SUP board for yoga and paddle workouts
Riders up to 209 lbs
Get Familiar with Yoga Poses 
If you aren't planning on joining a SUP yoga class, you'll want to make sure you're familiar with the poses before heading out with your board. Unlike working out at home, you won't be able to boot up a Youtube video and follow along while floating in the harbor. Practice and learn the poses on land before heading out. YouTube and SUP websites will have tutorials. Below are some examples of workouts for all skill levels.
Find the Perfect Spot
While you will need a body of water to enjoy a SUP yoga workout, it doesn't matter if it's the ocean, lake, or a really large pool. If you're looking to workout in the ocean, try to find a harbor or bay with calm water – especially if you're a beginner.
Make sure the spot you pick is safe and always check with local lifeguards (if an ocean location) if there's anything you should know before heading out. This may go without saying, but make sure you are a strong swimmer before paddling your board out to any deep waters.
Join a Class
Don't want to go solo? Want lessons? SUP yoga classes are becoming much more popular! If you're by the ocean chances are your local yoga studios offer some classes at sea. If you're by a lake you should be able to find studios offering classes too, especially if near a city or a place with high tourism.
Not near either? You may still be in luck! Some studios and gyms will offer SUP yoga classes in pools. There's even beginning to be businesses based purely on offering SUP yoga pool classes such as Pool Paddle Fitness in Pennsylvania. Check your local gym classes and yoga studios to see if anything similar is available.
Practice, Practice, Practice
Will it be a while before you get a yoga SUP board or find a class? There's lots to do in the mean time! Keep practicing your yoga poses on land, especially poses that help with balance. Continuing to practice can only help once you hit the water.