Unveiling a masterpiece
Kahuna Creations is unveiling a fresh, new board designed after its own Black Coral Classic Surfboard. They are specifically made for SUP on the street and perform like nothing else on the market.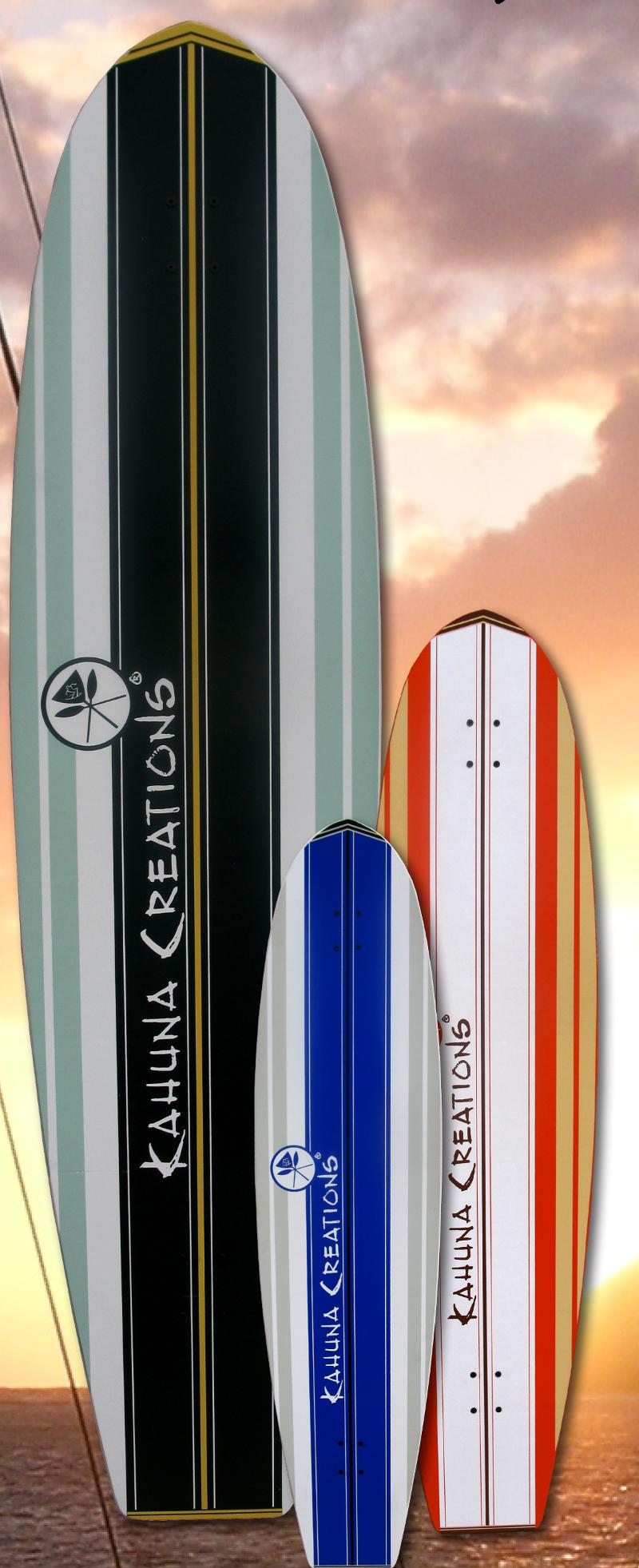 An incredible 4' 11" long and 14" wide
Weighs only 17 lbs
Strength from its 100% Baltic Birch
Ideal for SUP cross training
Stable, surf shape that is crazy fun to ride
Painted pin striping for incredible, beautiful finish
Wide Buck 10" trucks and Kahuna Creations 70mm wheels
Deep, wide Kahuna Wheel Wells to eliminate wheel bite
Three Flavors for all Riders
We created three styles of our unprecedented new board. These boards are the absolute top of the line and amazing for all rider types. The most advanced riders love the thrill this monumental board brings, and beginners are stoked by its unbelievable stability.
Give us a call (805.295.6306) or email (Contact Us) to get your new Kahuna Creations Bombora.