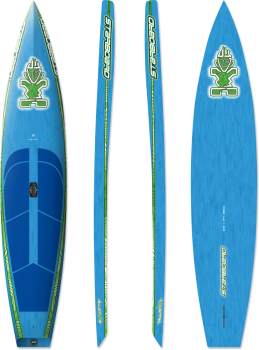 Sale!
2015 Starboard All Star Junior 10'6" x 24"
$

1,726.00
"A perfect board for future racers."
We see younger and younger athletes at every race, many of them using a board that is proportionally too big for them. The All Star Junior is aimed for kids up to 40kg who don't yet have the power to paddle a 12'6" board up to hull speed. It is perfectly dimensioned to get the best speed for kids' strength and to ride in all conditions without being overwhelmed by the power of wind and ocean.
---