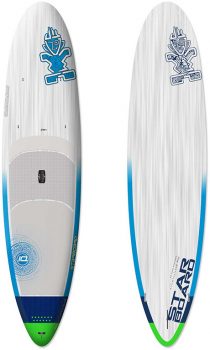 Sale!
2015 Starboard Atlas 12'0" x 33"
$

3,100.00
"A stable platform with good glide for the heavy rider getting into all aspects of the sport."
It's length and glide make the Atlas perfect for coastal cruising and exploring. If you come upon some little waves in your adventures, the Atlas, will help get you into them with ease.
With finer rails and new bottom shape, the updated version is far superior than it's predecessor when riding waves. It's faster with an improved rail to rail sensation when standing forward and also more responsive when you come back to the tail of the board for cutbacks.
Equipped w/deck inserts for gear storage.
"Mono to double concave to V in the tail."
---