Description
Before even getting to the water you will feel the balance and see the beauty of the Zen 85. Our Premium fiberglass process blends perfection in craftsmanship and materials for a stiff, light, elegant looking blade. Add our new HD Graphics, and now you have a true work of art. Our A carbon shaft helps keep the overall weight down and from our countless hours of testing, a perfect overall flex to the paddle
With decades of design experience, we saw a need to innovate blade shape. Our longer, rectangular, slender design is easier on the body with a more gentle catch. Higher cadence and less fatigue without sacrificing blade size and power.
Our Versatile paddles have a 10 degree shaft to blade offset. Designed to keep the blade more vertical through the power phase, it benefits your forward paddling, but still gives the surfer a good compromise in the waves.
Small sized 85sq" blade suits those wanting to limit exertion and to those of smaller stature to mid-size stature.
Shaft and Grip are available in Small Fit, the perfect fit for female paddlers (Fixed length only) or Standard Fit.
Advanced Fit options to outfit your needs. Choose our carbon blend Straight Shaft in fixed length for lightest weight, Performance Adjustable or Performance Travel (3-piece breakdown)
No matter your Fit option choice, our shafts are optimized for flex and strength, to be comfortable in all applications.
Premium Performance uses material choice and manufacturing skill to allow for a perfect combination of light swing weight and stiffness. Fiberglass blades and carbon blend shaft gives you a compromise between swing weight and value.
New HD Graphics "Dawn Patrol" and "Plumeria" inspired by the original artwork of paddler-artist, Jessica Melger.
Read our Advanced Designs + Advanced Fit section below for even more information on this paddle
PERFORMANCE LEVEL

Premium
Paddles that offer Premium Performance give you the right combination of light weight,
stiffness and durability. Our most impact resistant paddles.
BLADE DESIGNS

10 Degree blade offset.
10 Degree blade to shaft offset is utilized to help the Versatile use paddler excel. For the paddler who does a
bit of everything, some touring, surfing, fishing, fitness, the compromise for forward paddling and bracing is 10 degree.
Blade Dihedral-Stand Up Paddle Surfing
Dihedral blade shape was created to direct water to flow evenly
off each side of the blade creating a smooth and stable stroke.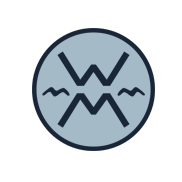 Premium – Fiberglass
The volume of our proprietary foam core meets fiberglass to bring
bright colors, modest price and durability.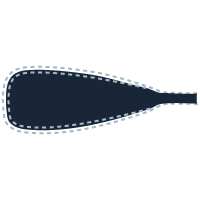 SUP Blade Shape
The innovators of the Long Slender Rectangular blade shape. Our blade shape is far and away the most gentle on the
body with a softer feel and higher cadence without having to sacrifice blade surface area.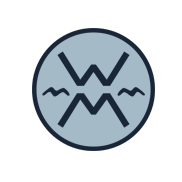 SUP Palm Grip
Our custom fit palm grip is the most comfortable grip on the market today. You will find that you will be able to keep a loose grip,
even in the toughest of conditions, while the width of the full palm grip enables more blade control.
SUP Shafts
Whether our straight shaft, or bent, our shafts have a unique feel. Notice the texture, the indexing.
Designed to give you more comfort and control and to be able to feel the precision of every one of your strokes.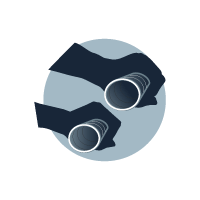 SUP Small Fit
Available on our most popular SUP paddles, ladies can match a Small or Mid-sized blade to
small diameter shaft and small sized grip. Proper fit, lighter grip, better technique, eliminate fatigue.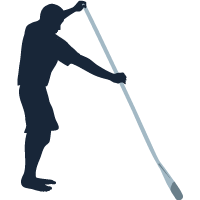 SUP Straight Shaft
For those that like a traditional, simple feel. Our attention to detail in texture,
indexing and flex allows for confident control and comfort all day long.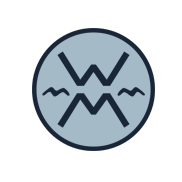 Premium Carbon – Straight
Our premium carbon shaft is expertly engineered in house with a higher percentage
of carbon materials versus fiberglass maintaining comfortable flex.
SUP Performance Adjustable
Our simple Performance Adjustable helps you fine tune SUP paddle length.
Look to our best selling 74″ to fit the large majority of paddlers
SUP Performance Travel
Performance Travel-Fits perfect in the travel bag of an inflatable SUP board or in your suitcase so you take your favorite
paddle to that exotic location with you. Our best selling 74″ to fit the large majority of paddlers