Product Description
Fun glide for flat-water cruising.
Good stability for catching waves.
Exiting performance once up and riding.
Target rider: Entry level paddlers wanting a stable all rounder up to more intermediate riders.
Key features: Wide nose and tail for stability through turns, Bungee tie downs on Atlas Extra. Thruster fin set up. Pine Tek with extra fin boxes for windsurfing.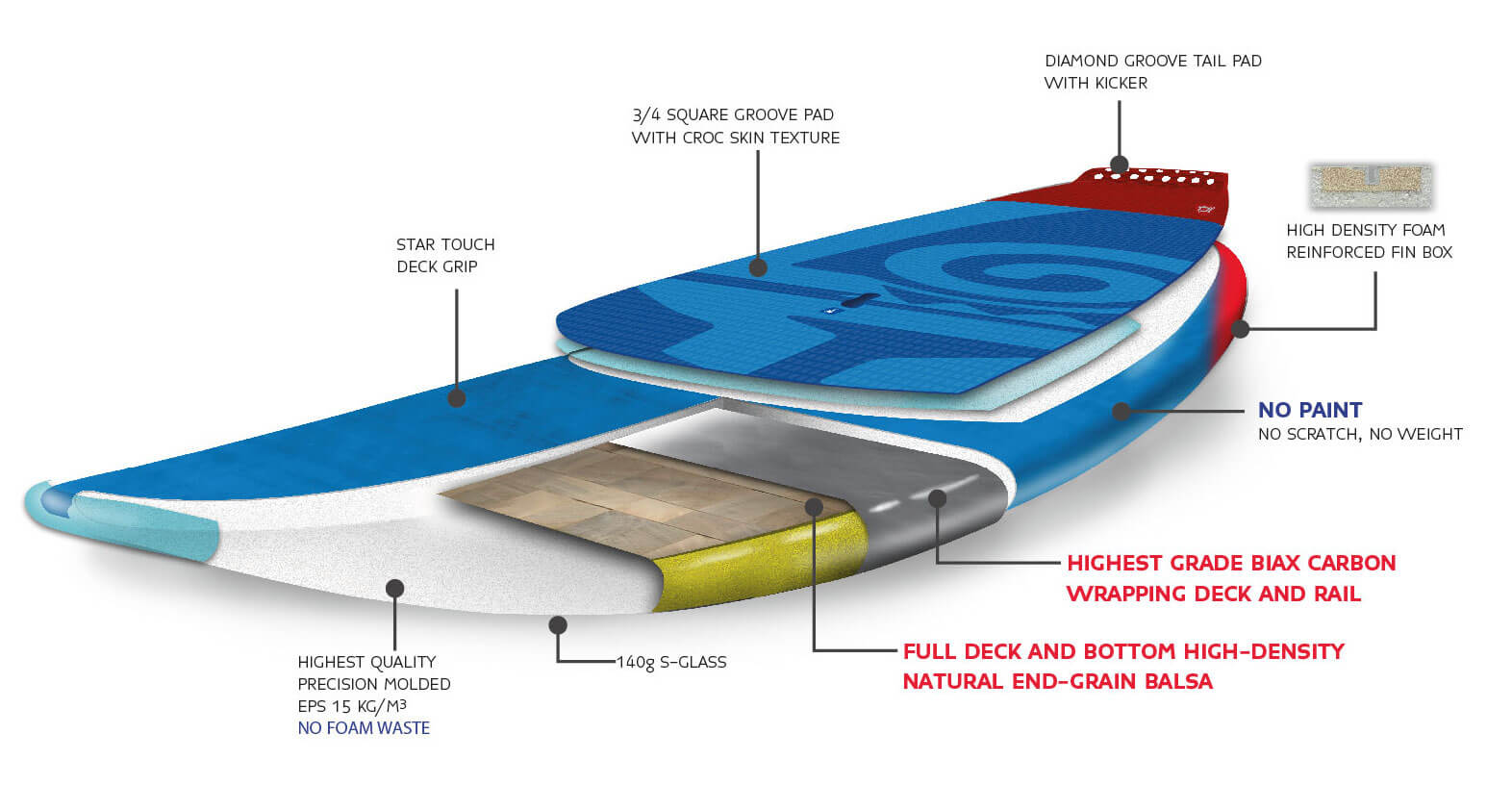 • LIGHTEST WEIGHT
• QUICKEST RESPONSE
• STRONGEST BUILD
We select our preferred density balsa from our supplier's plantation in Ecuador. The sharing, bonding and longevity properties of balsa are better than any sandwich materials we have worked with. Proudly introducing a sustainable and superior sandwich technology.
Weight:
16.49 lbs
*Weights are +/- 6%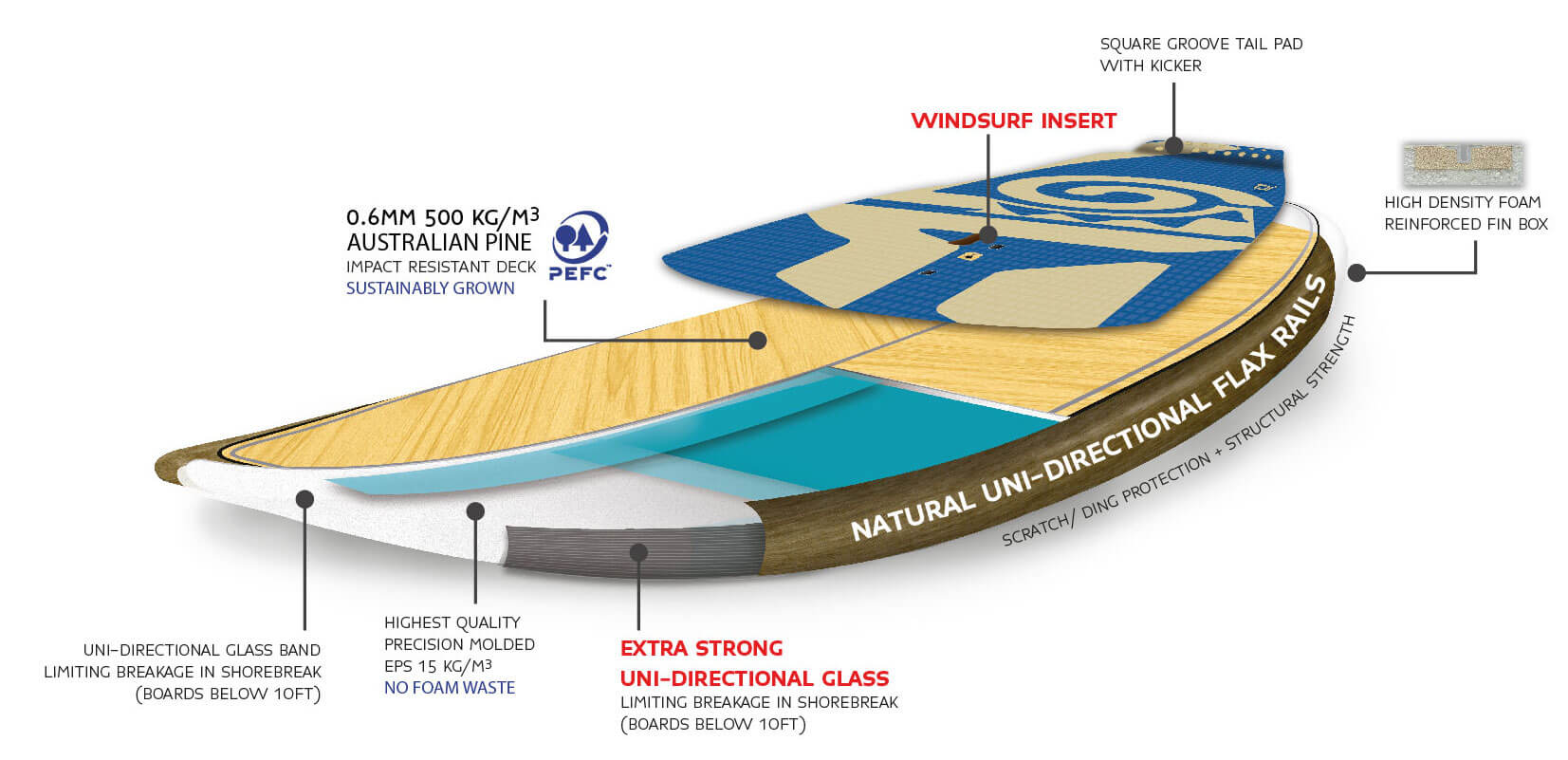 • NATURAL UNI-DIRECTIONAL FLAX FIBER RAILS – IMPROVED HULL STRENGTH AND PROTECTS AGAINST BREAKAGE.
• FULL PINE WOOD DECK – EXTRA IMPACT RESISTANCE AND RIGIDITY.
• WINDSURFABLE – (MOST MODELS)
 Weight:
TBA
*Weights are +/- 6%
• STRONGER PARABOLIC CARBON INNEGRA RAILS – EXTRA STRONG AND SCRATCH PROOF
• UNI-DIRECTIONAL CARBON STRINGERS
• SCRATCH-PROOF RAILS
Weight:
19.46 lbs
*Weights are +/- 6%