Product Description
Short length from 7'4″ to 9'0″ Makes them easier to maneuver and surf steeper waves.
Thinner rails. Provides better control and maneuverability.
Additional nose rocker. Limits the nose diving and catching during turns.
Target rider: Entry level to experienced paddlers up to 95 kilos that want a board to surf waves.
Key features: New Double chamber Technology increases overall stiffness helping to generate more power and control.

FEATURES

The Surf inflatable boards come in our new breakthrough Double Chamber Technology which makes the board stiffer and safer than before.

"The new inflatable surf performance boards are super stable and great for a wide range of conditions. You don't have to be a pro to have fun!" Izzi Gomez, 3 x Stand Up World Tour Champion

Please click "See more features" to learn more about Surf Inflatable.
2018 Starboard Surf Inflatable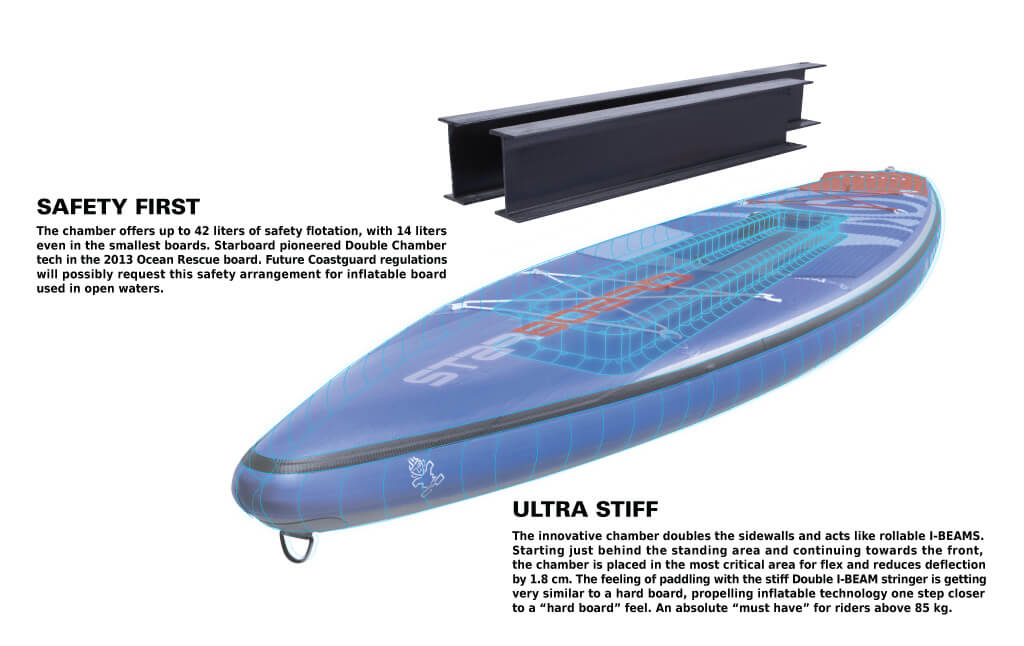 ONE STEP CLOSER TO A HARD BOARD FEEL.
 Weight:
16.97 lbs
*Weights are +/- 6%