Product Description
The Starship is the ultimate 6 to 8 person team board.
With plenty of volume to accommodate up to 8 people, and a perfect slender nose outline and a low entry rocker, the Starship is designed for maximum stability and cruising efficiency.
A great option for families and friends to have one board that everyone can use and enjoy together, whether it's surfing, exploring or just having fun on the water.
A perfect tool for team building, as a Starship race requires coordination and communication to win. A thrilling experience that MUST be tried.
Available in Club Inflatable Technology.
Length:
Width:
Thickness:
Tail Width:
Volume:
18'6″
60″
8.0″
34.3 "
1250L
563.9 cm
152.4 cm
20.3 cm
87.1 cm
Suggested Rider Weight Range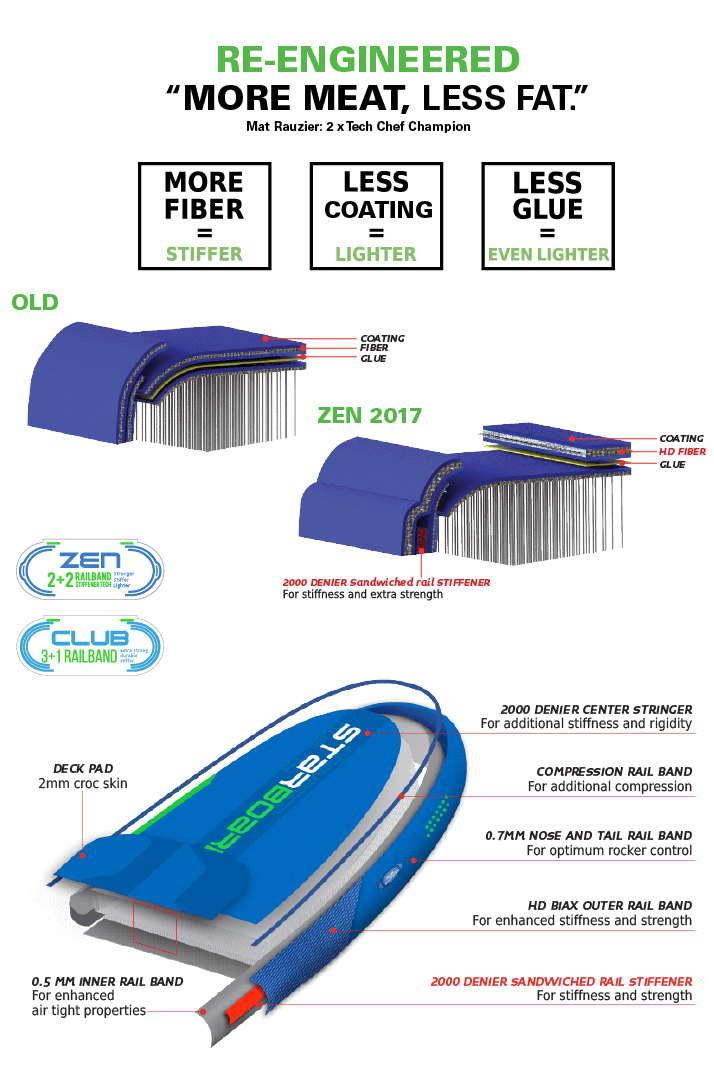 Club Technology
Added Features:
EVA carry handle.
Neoprene paddle holder and carry strap on the tail.
Integrated tow ring in the valve area and bottom of the nose.
EVA deck pad for easy grip.
Supplied with Zen bag and Double Action pump.
Weight: kg /  lbs
*Weights are +/- 6%