Product Description
Two boards in one with removable tail option.
Moderate length for generating speed.
Continuous rocker throughout the board allowing for ultra quick reactions off the bottom and through top turn maneuvers.
Diamond tail gives more control and smoother turns in bigger surf while chopped tail has more release in smaller surf.
Available in Blue Carbon Technology.
Bottom Shape: "Mono-concave to slight V Tail"
We use inverted EVA deck pads to avoid waste, thus every second board will have a reverse color combination from what is featured.
Length:
Width:
Thickness:
Tail Width:
Volume:
7'5″
25.5″
3.9″
17.5″
81 L
213.3 cm
64.7 cm
9.9 cm
44.4 cm
Suggested Rider Weight Range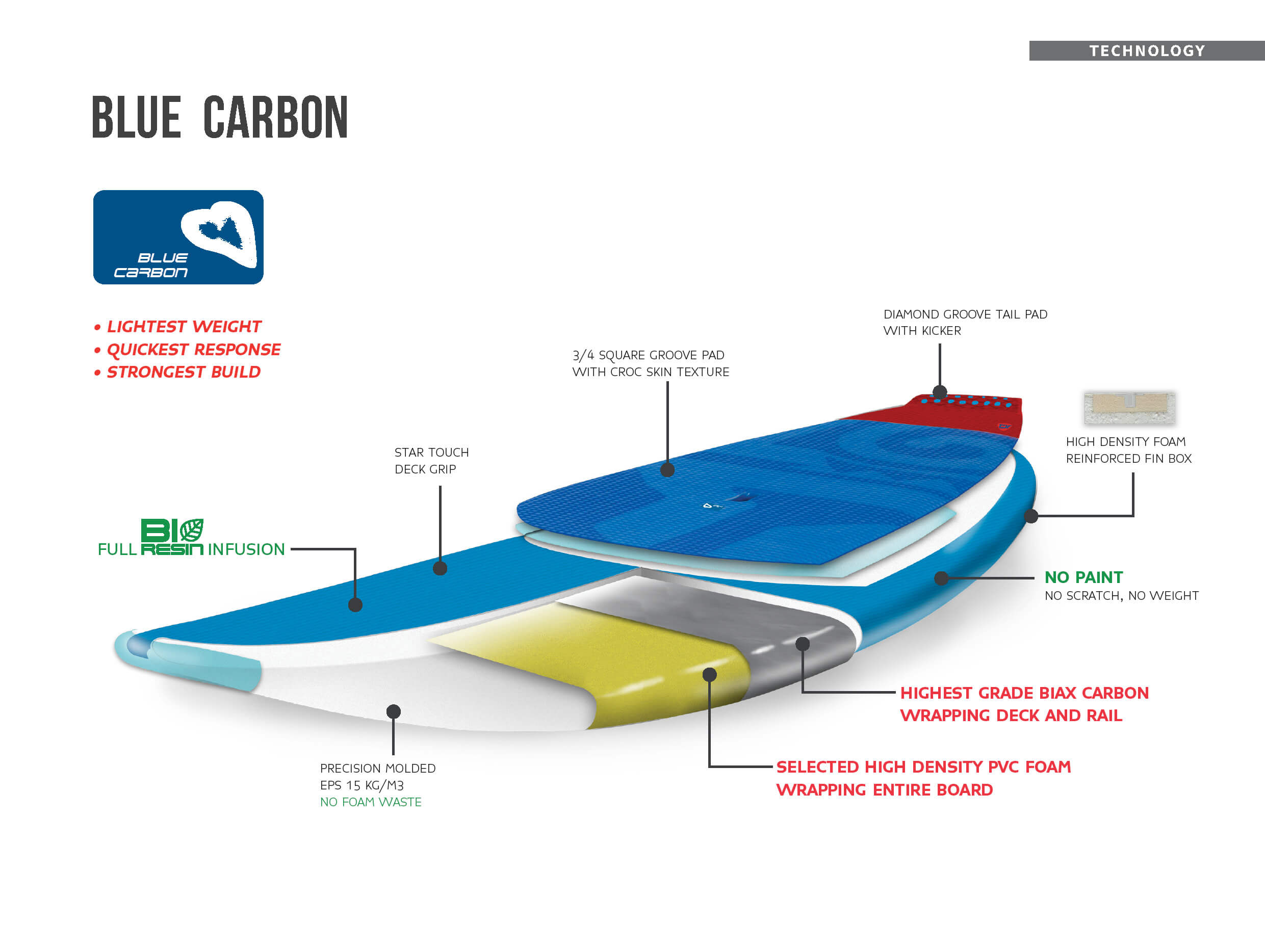 A 15 kg/m3 precision molded fused cell core replicates the exact shape, offers high strength at the lightest weight and has impressive water repulsion.
A full deck, bottom and rail wrap of high density PVC foam significantly increases the impact resistance and overall hull strength at the lightest weight.
Ultra-light biaxial and uni-directional high grade Carbon fibers with optimized angles deliver flex and reflex for incredible response.
Impregnated paint pigment means no paint is sprayed, reducing the overall weight, paint chips and scratches.
The sensational lightweight increases carving ability and acceleration.
Full Bio resin infusion maintains superior performance with a lower impact on the environment.
Weight:
*Weights are +/- 6%