Product Description
• Industry-leading longboard
• Increased surface area provides stability
• Ride at slower speeds for a more user-friendly experience
• Great for boats with smaller wakes
• Perfect beginner board, fun for advanced riders
The concept is simple: The more surface area a board has, the more user-friendly it is. Whether it's the slower boat speeds, increased stability or drifty wake to wake airs that tickle your fancy, long-board wakeboarding has inspired an appreciation for the more casual and mellow side of wakeboarding. The Nomad was made for kicking back and enjoying the ride, and making it back to the office on Monday without a detour to see the doc. If you're looking for a single board that everyone- from first-timers to pro riders- will enjoy, the Nomad is a no-brainer.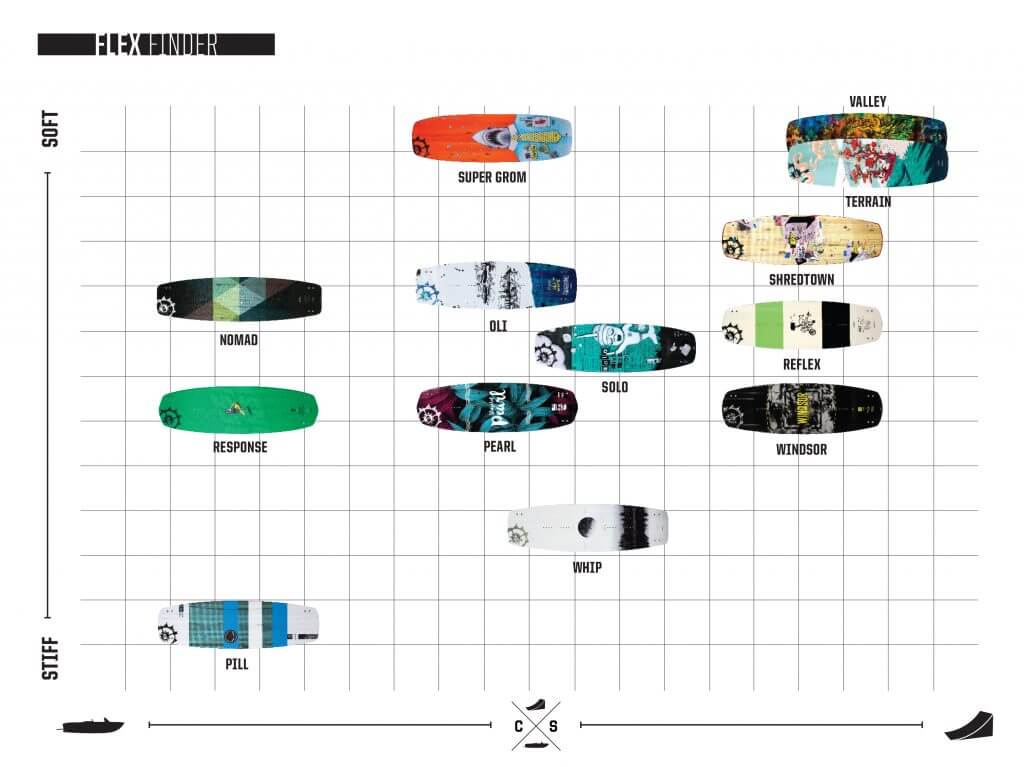 NEW CARBON BEDROCK INSERTS:
Slingshot has completely revamped its mounting systems for 2017. Our new Carbon Bedrock Inserts are the strongest and lightest mounting system in Slingshot history and utilize the industry-standard M6 hardware. Reinforced by patches of carbon fiber, the new four-pack inserts are ridiculously strong, but remain flexible, which allows for an uninterrupted flex pattern. When paired with 2017 Slingshot Bindings, they allow for stance widths ranging from 19.5-25.25 inches (on center).



SLINGSHOT FUSION SIDEWALLS:
Now featured in vibrant new colors, Slingshot's Fusion Sidewalls are unlike any other rail in the industry. Urethane is poured as a liquid in one single shot, then cured seamlessly into the board's wood core without staples or fasteners. These are hands-down the most durable rails in the game.



VERTICALLY LAMINATED ALL WOOD CORE:
Slingshot's vertically laminated wood core construction utilizes the collective strength of wood's end grain to create flex characteristics unlike any other material in wakeboards. This unique construction brings boards to life with a new level of energy under your feet. Benefits include bigger rebound for stronger pop, more forgiveness on landings and, of course, an unrivaled experience in the park.



NACA TECH CHANNELS:
Slingshot's diverse variety of bottom profiles is only possible through the use of a super cool high-tech tool: A laser. Precision cuts are made by the laser, which allow us to incorporate high-tech hydrodynamic designs into the tips and tails of our boards. Our channels allow for a smoother flow of water under your board and increase traction, load/pop and speed.