STARSHOT
Starboard quality at an attractive price.
Features include:
15 kg/m3 fused precision-molded cell core for light weight and increased water resistance.
Multiple layers of high grade fiberglass are wetted out in epoxy resin, while a standing area of a 0.6mm uni-directional, Australian Pine wood layer is added for extra deck impact resistance and rigidity. All inserts have added reinforcements.
Glass reinforced rails.
3/4 deck pads with crocodile skin texture.
Boards under 10'0" feature a tail kick pad.
Full gloss rails and deck.
Our boards are all precision molded and the compression during molding ensures an extra hard and strong outer surface.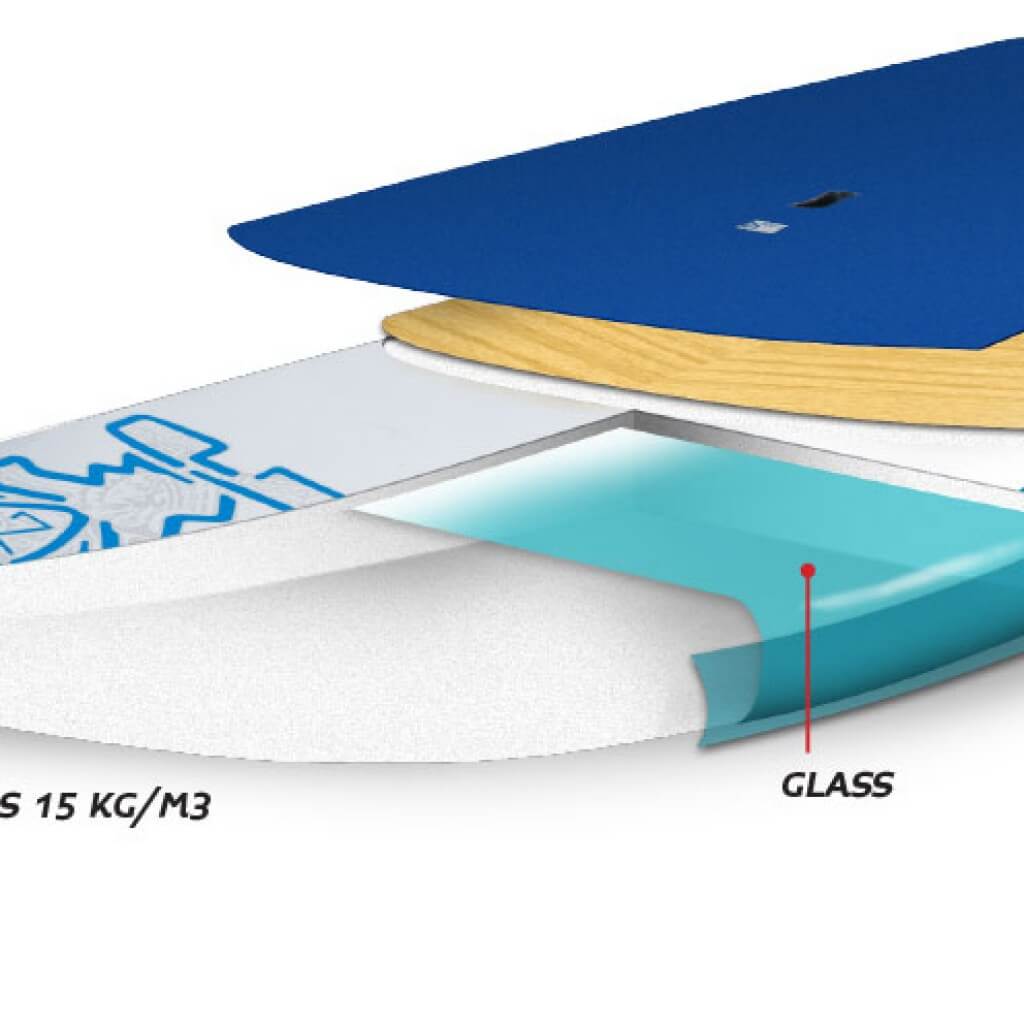 [stark_headline title="Board Weight"]
Weight: 11.80 kg / 26.02 lbs
STD Weight
*Weights are +/- 6%
[stark_headline title="Dimensions"]
[stark_headline title="Fins"]
| Center Fin: | Side Fin: |
| --- | --- |
| 170 | 4.7" |
Light Core
• Blue Carbon and Wood are provided with Light Core fins.
• AST Electric provided with Light Core center fin and injection molded side fins.
• Starshot and ASAP are provided with Black injection molded fins.
• AST Electric features an extra set of Surf Finz boxes set forward near the rail for added tracking when windsurfing (extra fins not provided).
[stark_headline title="Performance"]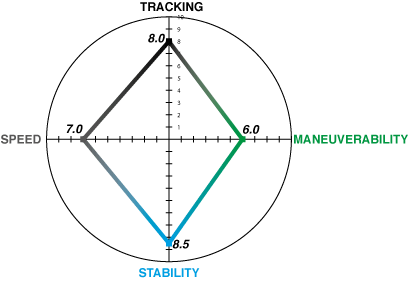 [stark_headline title="Features"]