Description
CARBON SANDWICH
Lightest weight, efficient flex and extra strength.
Features include:
Super light-weight biaxial Carbon is laminated over the entire hull for the lightest weight, best strength ratio and most efficient flex.
The mid-section of the board has stiffer UD Carbon side stringers to maintain the rocker in that critical area, thus optimizing glide.
Thin high density PVC is used on the entire board minimizing resin uptake and maximizing strength.
0.6mm thick wood reinforcements are localized right below the standing platform to further enhance the longevity of the extra high density PVC sheet on the tray.
This is the lightest and strongest race board construction we have ever offered.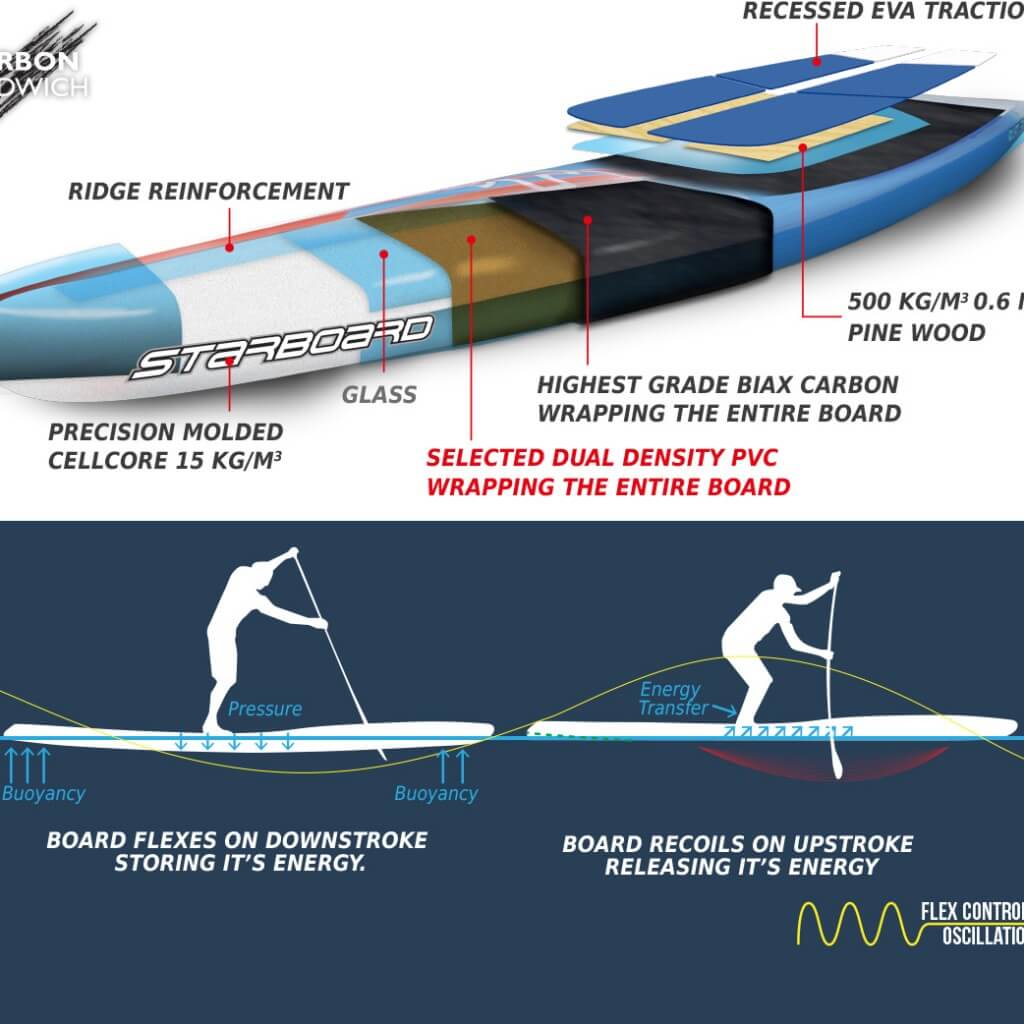 Weight: 11.19 kg / 24.67 lbs
*Weights are +/- 6%
STD Weight
HYBRID CARBON
This light weight hybrid layup, offers a good weight at great strength.
Features include:
The full wrap of biaxial glass fiber cover ed by military grade plain weave gives great impact resistance for its weight and also provide a good Flex Pattern.
The UD Carbon rail bands enhance this construction by making it longitudinally stronger and providing faster recoil.
The standing area is reinforced with 2 wide strips of 0.6mm t hick Australian Pine to prevent heel marks over time.
The Hybrid Carbon technology combines performance and great value.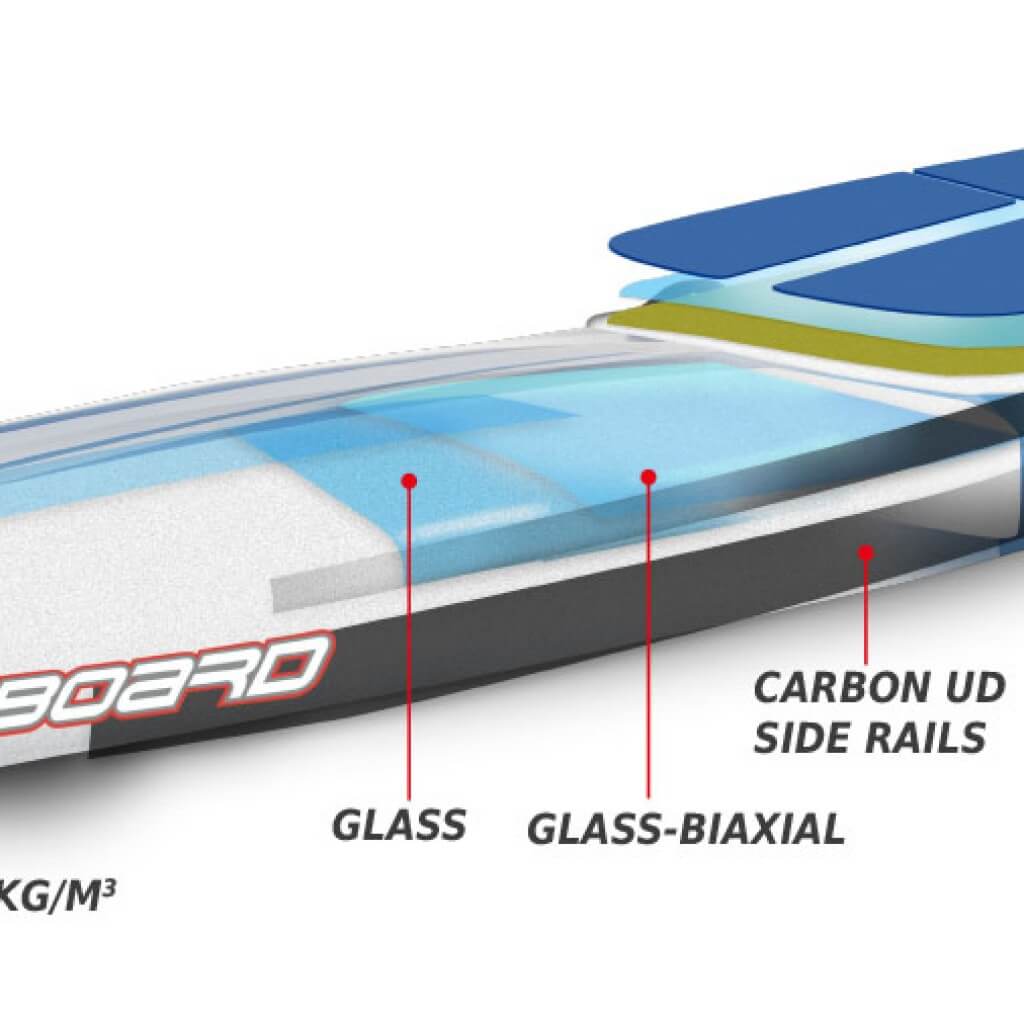 Weight: 12.50 kg / 27.56 lbs
*Weights are +/- 6%
STD Weight
Length:
Width:
Thickness:
Tail Width:
Volume:
Suggested Rider
Weight Range
12'6"
26"
8.4"
17.2"
274 L
70-90 kg
381.0 cm
66.0 cm
21.3 cm
43.7 cm
Center Fin:
Side Fin:

Race Ultra Light Core