Description
THIS LIGHT WEIGHT HYBRID LAYUP, OFFERS A GOOD WEIGHT AT GREAT STRENGTH.
The full wrap of biaxial glass fiber covered by military grade plain weave gives great impact resistance for its weight and also provide a good Flex Pattern.
The unidirectional carbon rail bands enhance this con struction by making it longitudinally stronger and providing faster recoil.
The standing area is reinforced with 2 wide strips of 0.6mm thick Australian pine to prevent heel marks over time.
The Custom Glass Carbon technology combines performance and great value.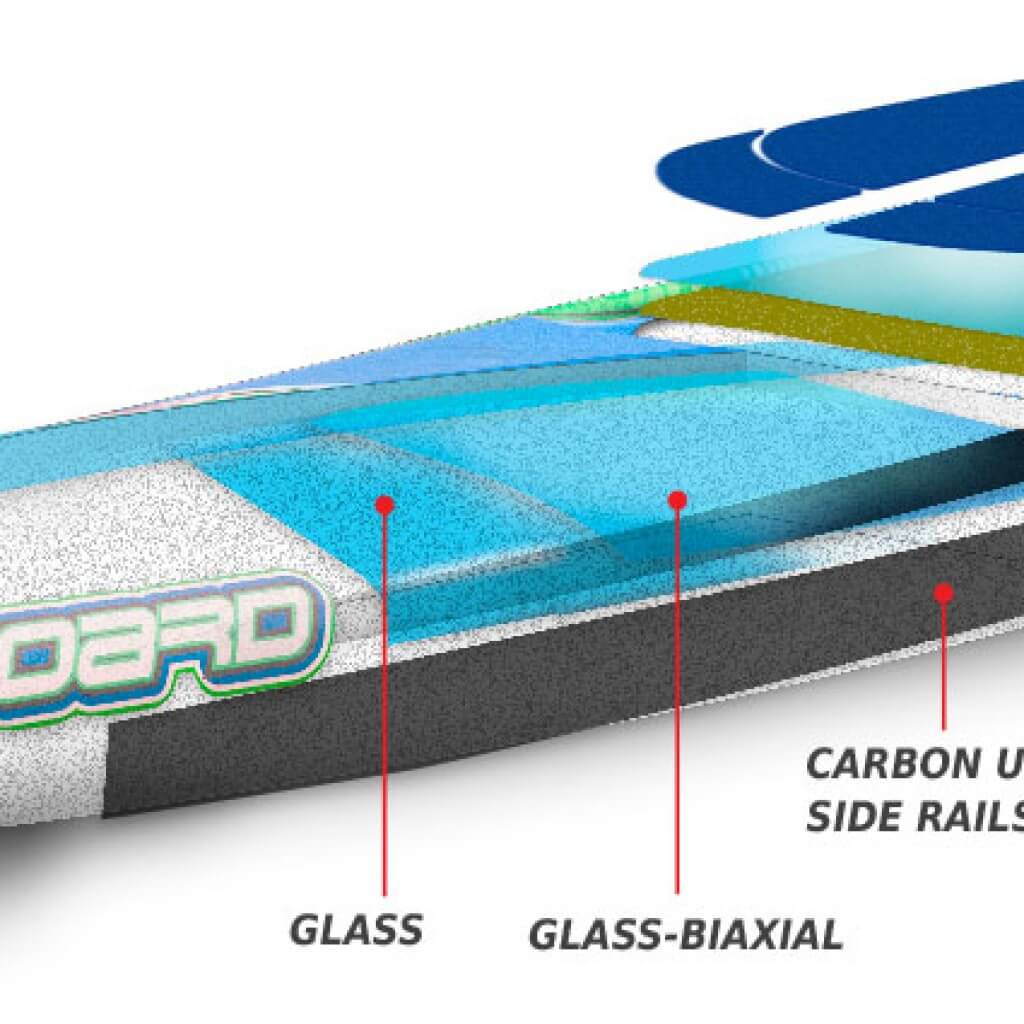 Board Weight: 8.64 kg / 19.05 lbs
*Weights are +/- 6%
Length:
Width:
Thickness:
Tail Width:
Volume:
Rider up to:
10'0″
24″
5.6″
16.7″
150 L
50 kg
320 cm
61 cm
14.1 cm
42.4 cm
Center Fin:
Side Fin:
Race Ultra Hexcel
–
Race Ultra Hexcel fin
A perfect combination for creating a well balanced behavior in ocean swell and flatwater, with enough rake to go through seaweed.