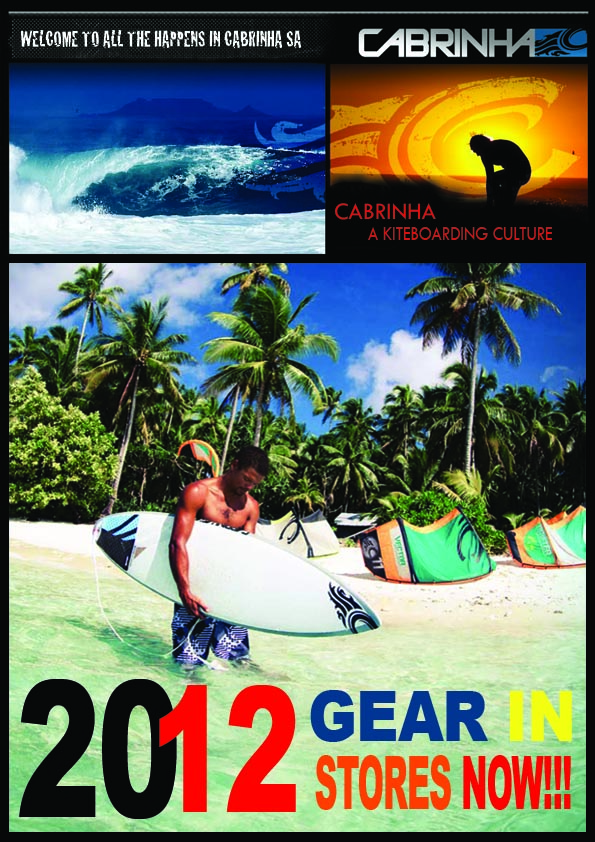 JUST LANDED!!!
We have just received our first summer shipment consisting of.

·A second batch of 2012 Kites-Switchblade, Crossbow, Nomad & the all new Drifter wave kite, in all sizes & colours.
·Brand new 2011 Twin Tips at close out prices - Caliber, prodigy, Rival & Custom.
·NPX wetsuits- The latest range in ladies & mens. New vibrant colours in all thicknesses & sizes.
·NPX impact vests.
·Golf bags- Travel free on planes with this undercover board travel bag. 1.40m, 1.50m & 165.
·Stylish roof rack covers for cars & jeeps/ 4x4s
·2.6m trainer kites with bar- perfect for the wife & kids to get ready for the water
·Reel leash, heavy duty- never worry about losing your board. 100% retractable & safe.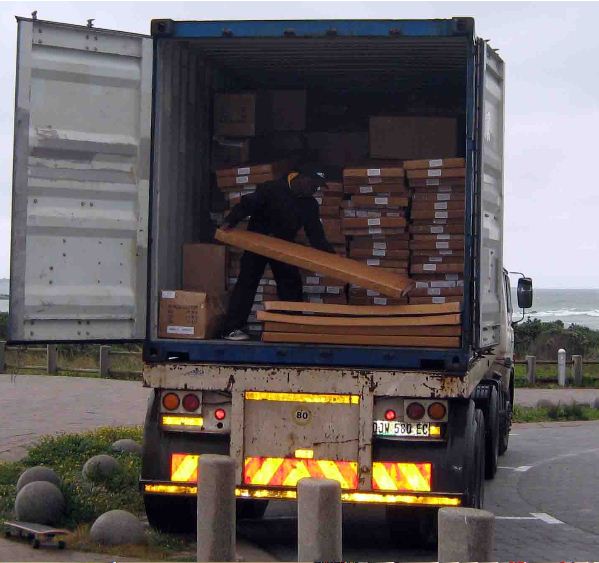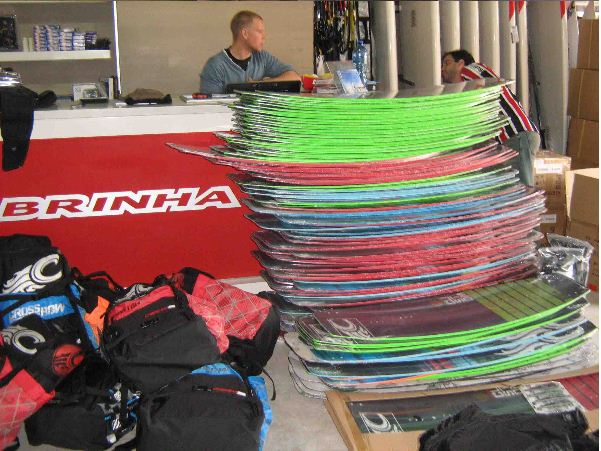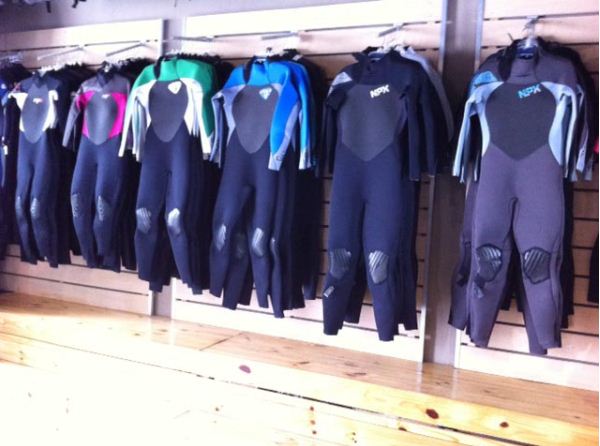 SPECIALS!!!
2011 close outs–
·Kites, all models & sizes- R8500incl. bar, lines & pump
·Twin Tip boards, all models & sizes- R3950
·Directionals, thruster & quad - 5'7/5'8 -R3500complete PLUS FREE board bag
6'1/6'3-R4500complete PLUS FREE board bag
COMING SOON!!!
All new totally revamped Cabrinha SA website. www.cabrinha.co.za
Big Bay HD webcam connected to the site
INFO!!!
The Cabrinha store on the beachfront at Big Bay will be open from 8:30(September & 8:00 October through April) until the sun goes down , 7 days a week for the whole summer season for your convenience. Our highly trained kite, board & bar mechanics are on hand every day to have you back on the water in no time should you need anything checked, fixed or adjusted. Our aim is to maximize your water time.
We also have a drop off & collect service available for all outhouse kite, board & wetsuit repairs.
If you are keen to try the new sport of Stand up paddling, aka Supping, we are doing a special on rentals -R145 for an hour, R245 for a half day(4-5 hours) & R345 for a full day. If you decide to purchase we will give you your rental cash back.
Surf lessons are also available for all ages.
Our Kite school is in full swing at Big Bay & we also take a group of students to Langebaan whenever the conditions are good there. Transport is free with the lessons. On offer this season will also be advanced lessons. If you have a trick that you just can't master or wish to learn how to kite in the waves or ride a race board, our top instructors are also top riders locally & internationally & will save you a lot of time & frustration.
KITEIVAL MAURITIUS!!!
Imagine being flown over to Mauritius to do 6 days of downwinders all around the island & then 2 days of competition with the alternative of boat trips to secret surf spots organized if there is no wind. All this while living in luxury & being treated like stars. This really happened for two of Cabrinha SA's top team riders. Brothers, James & Matthew Busse were recently invited to the annual Kiteival in Mauritius to showcase some SA talent against some of the top riders from around the world.
Over to James who relates what he was up to while the rest of us were braving out the last of winter.
"Last month on the 10th of August, my brother, Matthew and I were flown over to Mauritius. We had waited long and impatiently for the trip to finally come, but from day one of our trip it seemed to be worth the wait. We arrived at night in Mauritius and were welcomed by our very own tour bus to escort us to the hotel. We arrived at Tamassa hotel later that night and were welcomed by a fun filled and equally excited group of kiters.
The event organiser, Nico Kux is also the importer for Cabrinha – Mauritius , so we were encouraged even more to promote our awesome brand and show off the new kites we recently received.
On day one, it was planned that we do a downwinder from Tamassa to Le Morne kite beach, but as Murphy's Law has it, the wind was a bit dull. Never-the-less, we drove down to Le Morne to check out the kite beach and the world-class wave known as One Eye. The wind was more promising on Day Two, so we left for a private beach at point Desny. The wind was light, but we just scraped together a few tacks which just didn't satisfy us. The wind eventually died off and after Nico made a phone call, we were off to Blue Bay where we surfed a reef off the back of a private island.
The next day we went off to Merville Beach in a luxury bus, which is in the North. We were disappointed by the lack of wind as we arrived, but still had the time of our lives, thanks to the luxurious hotels and star treatment that was organised for us. There was just enough wind to windsurf at the hotel, so we all sailed off and ate Early the next morning, we stuffed our faces at the buffet and left for Kuxville. This is Nico's pad, were he has a kiteschool, B+B, home and one of the best offshore, freestyle spots I've ever seen, which is in his back garden.
We all boarded one of Nico's boats and headed for a reef 2km away. It was great to surf, SUP and scuba dive on the reef with all of our new friends. What a great way to socialise and experience the Island's beauty.
Finally, on the 5th day, the wind arrived. It wasn't enough for the long downwinder that was planned, but it was enough to hit Nico's private freestyle spot.
Day 6, the wind picked up even more. Fortunately the last leg of the festival could be run. We all gathered at a lagoon 5km north of Grand Bay. I finally understood what Kiteival was about when I saw the enthused kiters arrive. It was great to be part of the lively atmosphere and also to meet Susi Mai, who rocked up for the day. There were about 30 kiters on the water as we set out for our long journey. We departed for Flat Island, which is 11km away from the mainland. It was awesome to kite on the reefs and be constantly surrounded by all the kiters. That was truly a memorable day.
The last 2 days we had the competition.
Unfortunately Matthew had to judge because his feet were cut badly from the reefs and razor shells. I proceeded to the freestyle final but the conditions were tough due to the very light wind. Emanual, Daniel and I were all running upwind with our 12m after each tack. So it proved to be a fitness test as much as a display of tricks. I ended up on the podium with third. It was such an overwhelming experience to be at an event where the many spectators cheered and shouted as we threw down our tricks. I would really like to see the events in South Africa attract the crowds and strangers as this one did. It keeps the amp up for the riders and also promotes growth for the sport.
The best thing that I have realised since I have got back is that the kiting spots in South Africa are also very good, especially compared to the spots in Mauritius. It was great to see most of the kiting spots in Mauritius and to know that some of our spots are as good. At the moment, I'm not particularly looking forward to rush back to Mauritius, but rather to shred up the waters here in Cape Town."
Peace all
James Busse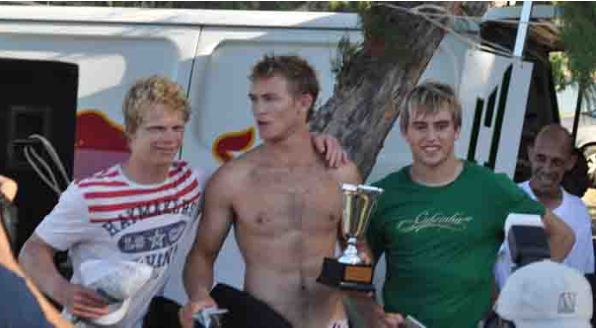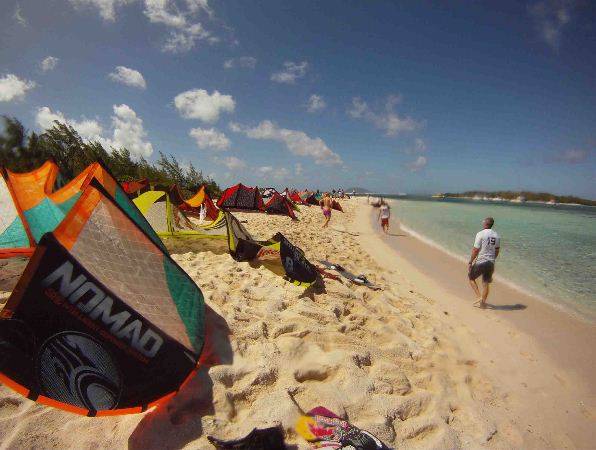 TEAM CABRINHA!!!
Congratulations to Cabrinha Int. rider Keahi de Aboitez who has won every wave event on the PKRA world tour so far & looks set to take the 2011 world title. This unassuming kid from down under has a very bright future ahead of him. Check out this interview with him.
http://www.youtube.com/watch?v=lysYFMjD9R4
Damien Leroy has just been crowned AWSI kiteboarder of the year.
http://www.youtube.com/watch?v=zWsEy69W88E
Alberto Rondina is currently ranked 3rd in freestyle on the PKRA world tour with a string of strong & consistent performances. With still more events still to run, he can only move forward.
http://www.youtube.com/watch?v=QuRBfeXmhv4
Reo Stevens was recently in Indo looking for the ultimate tube & doing some promo photoshoots.
http://gallery.cabrinhakites.com/video/189/Visions%20with%20Reo%20Stevens%20Tahiti

ALOHA UNTIL OCTOBER!!!
FOR MORE INFORMATION CONTACT US:
TEL: +27 (0)21 5541729 WWW.CABRINHA.CO.ZA - WWW.SUPRENTAL.COM - WWW.SAWINDSURF.COM
SHOP 54A EDEN ON THE BAY, BIG BAY, CAPE TOWN, SOUTH AFRICA.