We love all of our kiteboards here at California Kiteboarding, but some have proven more popular with our customers than others. Here is a look at our five most popular kiteboards.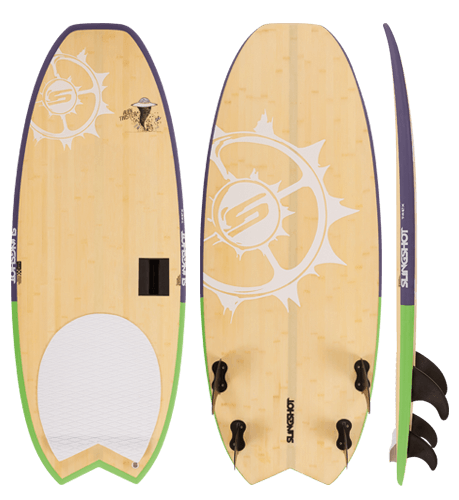 Our fifth most popular kiteboard is the Slingshot's 2015 Alien Twister FX 4'8″. The surf style kiteboard is short in length allowing it to "fit perfectly into the pocket" and features a concave deck for a skateboard feel. The board comes with a quad fin setup so the rider can customize the board how they prefer to ride: quad or two fin.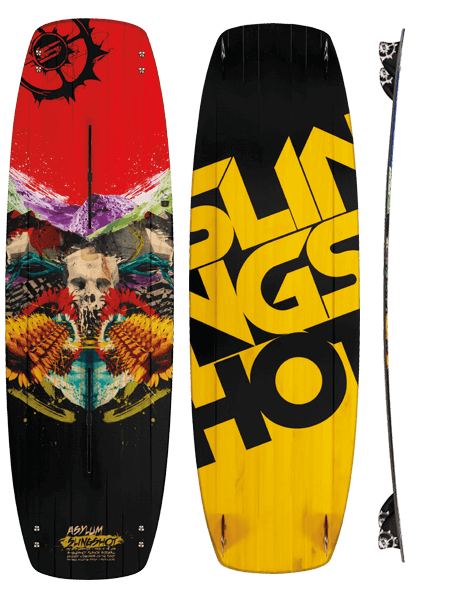 2015 was a good year for Slingshot with three of their boards from that year being among our most popular kiteboards. This 2015 twin tip, designed for any and all riding styles, features unique precision laser cut channels and an aggressive rocker. The laser cut channels assist with upwind performance and tracking in all water conditions. The board can be ridden with or without fins. The popular board is sold out in all sizes except 134 cm.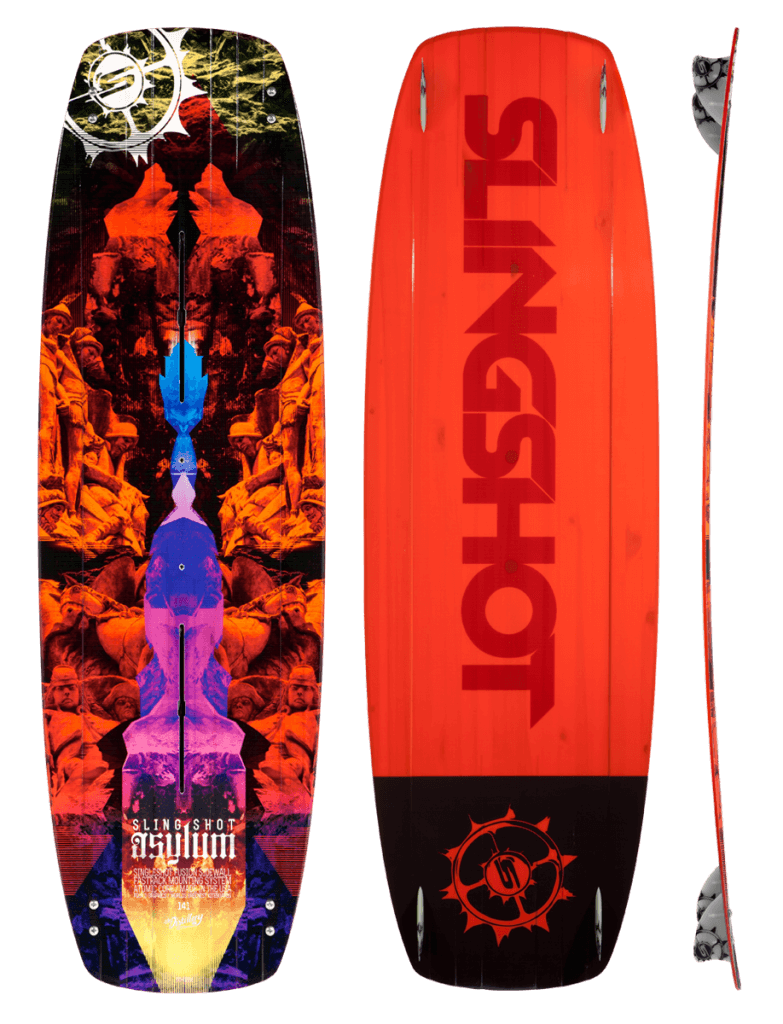 The Asylum hits our list again with a 2016 factory blemished sibling. The brand new boards are in perfect condition with the exception of cosmetic blemishes. The boards, designed for both "all-around freestyle ripper and a rail, slider and kicker crossover" riding, compares similarly to the 2015 with an aggressive rocker, precision laser cut channels, and the option of riding with or without fins. The laser cut channels keep water away from the rider, increasing speed.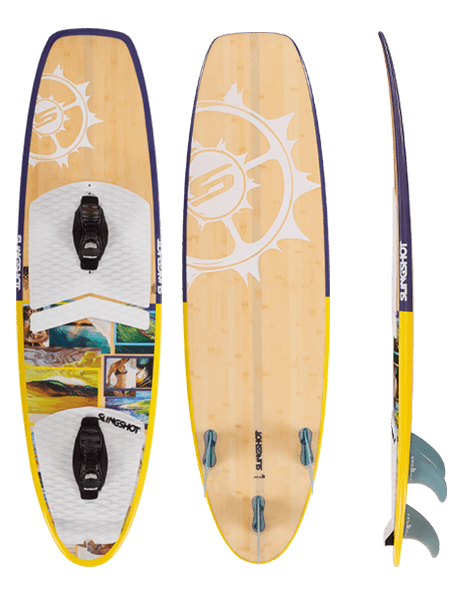 The last Slingshot on our most popular kiteboards list, the 2015 Screamer increases performance in a variety of surf conditions. Its parallel outline reduces drag, increasing speed. The single concave and "pulled-in" thumb tail make airs spin and flip tricks easy. The board has a tri-fin FCS II feature for easy to change multiple fin setups. The board's Fluid X Dampening System reduces vibration.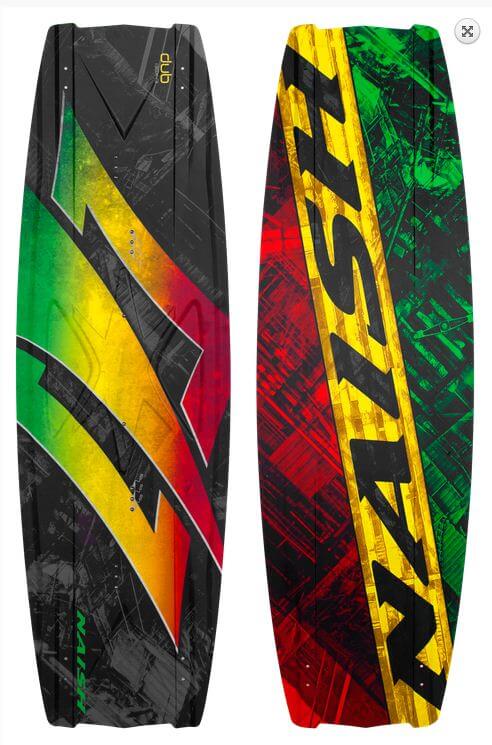 Topping our list as the most popular board on our site, the 2014 Naish Dub is ideal for medium speed riding. Flex Torsion Control increases stiffness in both the axial and torsional axis for superior control. The rocker is designed for choppy waters and created with a forgiving aggressive pop. The edges are thin for solid grips. An ideal board for freestyle and freeride style kiting.
See the rest of our most popular boards here!