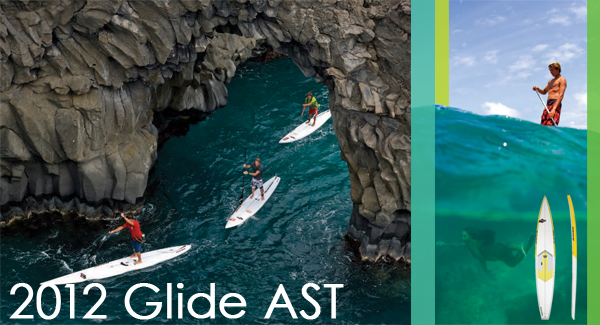 2012 Glide AST
The Glide AST is for ocean paddling, long distance flatwater cruising, fitness training and racing. Designed for speed and directional glide, it features a low rocker displacement bow and a flat rocker bottom shape for faster acceleration with each paddle stroke. The recessed deck gives the rider a lower center of effort and added stability.
CONSTRUCTION
A glass construction with wood reinforcement in the stance area.
"LEDGE" CARRY HANDLE
This recessed ergonomic carry handle makes for effortless transport to and from the water.
Only $1,199.25!
Original Price $1,749.00
Only $1,649.00!
Original Price $1,749.00