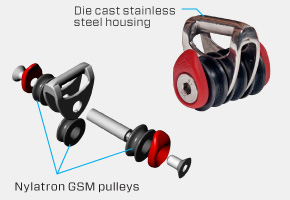 Target: Sailors who want a light and early planing cambered sail with excellent top speed and user-friendly handling.
Designed with unique internal shaping, a low aspect-ratio geometry, a moderate width sleeve, and 6 battens/2 cams, the Indy delivers incredible low-end acceleration, early planing and excellent top speed. The compact boom and short luff lengths ensure featherlight, user-friendly handling.
Features:
Ultralight Radial Slalom construction
Early planing, solid power, easy handling
Single luff panel, medium sleeve, 6 battens/3 tubes/2 cams
Sizes: 5.8, 6.4, 7.0, 7.6, 8.2
Windsurf Magazine Boardshorts digs into the Indy.