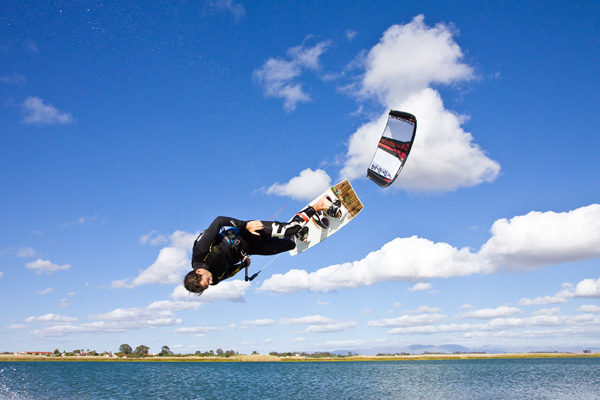 Youri Zoon is a talented kitesurfer who loves the sport. So talented, that he is the PKRA World Champion. According to his website, http://www.yourizoon.com, not only does he fly slingshot kites, but this year he is riding with the RPM that he helped develop and test. He is a twenty-two year old who has been riding all over the world, but says his favorite spot to ride is Brouwersdam. His road to glory hasn't been a perfect one. He wrecked his knee twice in one year and was told he would never be able to kitesurf again. But, in 2005 he returned to the sport and in 2011 he won every single competition in kitesurfing.
In December of 2011, Zoon was in Capetown, South Africa introducing the 2012 RPM. In Capetown the climate during winter can be a bit rough. One travel website, http://capetown.gopassport.com, said Capetown winter nights are cold. But, nights never get to freezing by the coast. There are also days of rain and rough wind followed by days or weeks of sun.
The travel website states, "winter becomes the perfect secret season if you time it out right."
I'm sure Zoon timed it out right when he introduced the RPM in Capetown. Some of the best kiteboarders choose Capetown as their training site and Zoon is one of the best. Zoon encourages anyone who wants to start kiteboarding to take a lesson before they do so. One day Capetown may be calling your name and you will get to experience the "perfect secret season."
If you want more information on Zoon and his current trips visit his website, http://www.yourizoon.com/.
If you would also like to purchase the Slingshot RPM that Zoon tested and developed click on the thumbnails of the pictures below.