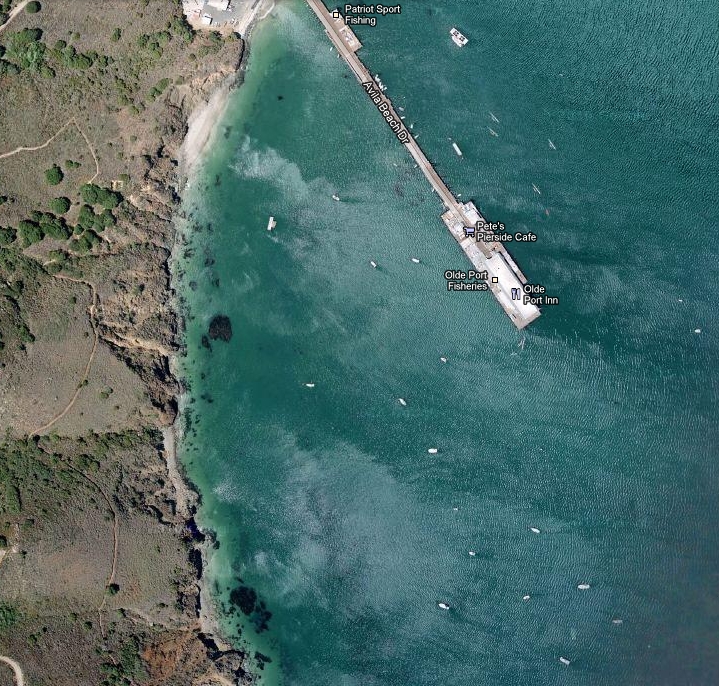 Location: Avila Beach (Distance 3 miles)
Conditions: Glassy, Air Temp 73
Riders: Jason Lee, Natalie Lee, Mike Mack (Hammer)
Wines at Kelsey Winery: 2009 Zinfandel, 2009 Merlot, 09 AG Pinot, 2009 Avila Pinot Noir, 2010 Grenache Rose, Red Tug, Red Delicious, Golden Delicous
Review of the Navigator: Riders Jason Lee, Natalie Lee, and Mike Mack (Hammer) went to Avila Beach and tested out the new 2012 Jamie Mitchel Navigator by Surftech. They went a distance of three miles in a glassy air temp of 73 degrees. Surftech continues to be the leader of SUP boards and the Jamie Mitchel Navigator is an example of their work. Owner of California Kiteboarding, Jason Lee, gave his take on the board.
"At first glance from the 2012 Catalog I assumed it would be a spitting image of the Dominator with smaller dimensions. Well, I was wrong. You can't really tell anything from these catalog illustrations. The main differences are the nose, tail, and hull. The nose is like the Domintor, but about 30% smaller. The tail is very interesting and completely different from the Bark Dominator. It has a lot of thickness and almost looks like a submarine. While paddling I turned around to see how the tail design affected the water around it, and was astonished about how little edgy currents were created. This obviously is a great design feature to help reduce drag and increase glide. The board also sits a littler higher than the 2011 Bark Dominator. I feel this can be more of a personal preference, but does help for smaller riders. The width is definitly narrower than the Bark Dominator since it was built with smaller riders (170lbs or less) in mind. I still think I could go even narrower, but that might be best suited for a custom board. Overall, I am extremely happy with the Navigator. The glide is insane and after all Birse and Jamie Mitchel make a great combo. So far we have had 3 experienced paddlers try this board out and love it!" –Jason Lee
More info on Surftech: 20 years ago Surftech was cre­ated to bring new tech­nol­ogy to the process of board build­ing. Founder, Randy French, saw that the way boards were being made hadn't changed for over 40 years. The old way wasn't very durable, so a lot of boards ended up in land­fills and the toxic mate­ri­als weren't kind to the envi­ron­ment. He made it his mis­sion to bring rev­o­lu­tion­ary new con­struc­tion tech­nolo­gies to the world.
The Wood Veneer Series was the first tech­nol­ogy, result­ing in beau­ti­ful, durable, pre­cise boards cre­ated with a seam­less con­struc­tion process. It was embraced by many leg­endary shaper/designers and con­tin­ues to be used in select models.
Randy kept push­ing and look­ing for bet­ter mate­ri­als and tech­niques that would enable him to exactly repro­duce mas­ter shapes that were lighter, stronger and more eco­log­i­cally sus­tain­able. The result was the cre­ation of Surftech's Tuflite epoxy com­pos­ite tech­nol­ogy, which was a game-changer in the indus­try. After years of research and test­ing, Surftech was proud to be the first com­pany to offer a real alter­na­tive to the fossil-based foam cores cur­rently being used. The result­ing "Nat­ural Com­pos­ite" core mate­r­ial is made from a renew­able cel­lu­lose fiber that is sus­tain­able and recy­clable. Unlike the com­pe­ti­tion, our Fused-Cell cores are actu­ally water­proof and have remark­able flex prop­er­ties, retain­ing incred­i­ble struc­tural integrity for years of enjoyment.
The evo­lu­tion­ary pro­gres­sion con­tin­ues and Surftech has devel­oped a wide vari­ety of tech­nolo­gies that were each devel­oped with spe­cific char­ac­ter­is­tics in mind. Surftech con­tin­ues to be the SUP leader, and this is why every­one from the world's top design­ers to world-class ath­letes have cho­sen to work with us.